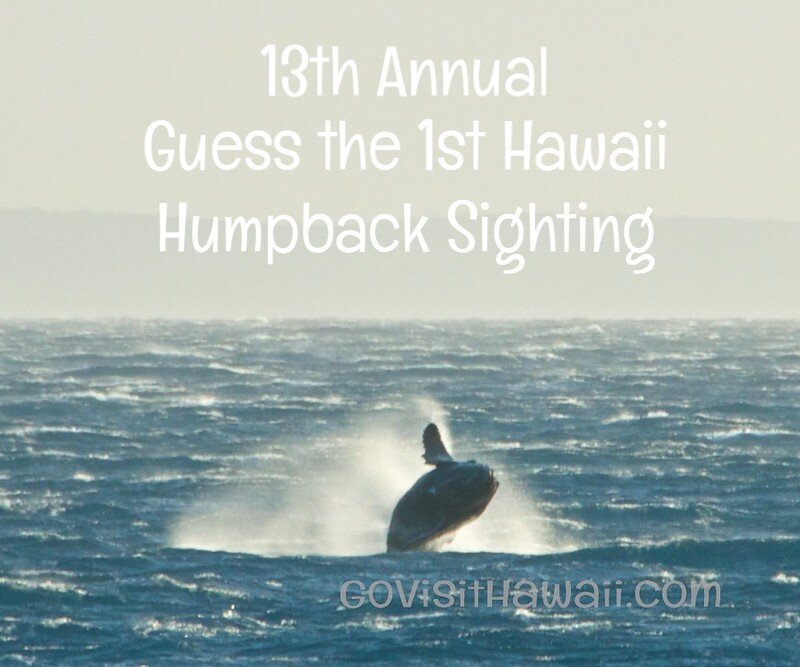 It's that time of year again! Time for a bit of fun in anticipation of the first Hawaii humpback whale sighting!
Thousands of humpback whales migrate to give birth and mate in Hawaii's warm, sheltered waters. The very peak of the season runs from January through March, but some whales arrive earlier and others stick around later. Check out our article about humpback whale season in Hawaii to learn more details.
Even though humpback whale season in months away, some humpbacks just can't wait to get to Hawaii. (Can you relate?) Some whales arrive as early as September or October. Here are the dates of the first-recorded sightings in recent years:
2006 – October 11
2007 – October 7
2008 – October 8
2009 – October 20
2010 – October 20
2011 — September 26
2012 — August  30
2013 — October 5
2014 — September 16
2015 — September 29
2016 – August 25
2017 — October 10
2018 — October 8
2019 — October 1
2020 — October 8
2021 — September 29
So, now, let's get the 13th annual contest started!
Here's how the contest works:
Pick the earliest date you think the first whale sighting will be this coming season.  Enter your prediction in the comment section, which is at the bottom of this blog post. (Sorry, but we can't accept guesses emailed to us or comments on Facebook. If you are reading this article on email, go to this post page to enter your comment.)

When entering your comment, you must use a valid email address in the email field so that we can contact you when/if your prediction is correct. Note that your email address will not be visible with the comment.
When entering your comment, you can leave the URL/website field empty. That's an optional field for you to use if you have your own website.
Note: if you are a first-time commenter, your comment will first go into moderation. It may up to 12 hours for us to be alerted. Once we're alerted to it, we will approve it, then it will display.
The closest prediction without going over will win bragging rights and a copy of Fascinating Facts About Hawaii by Jim Loomis.
We'll use Hawaii newspapers and news stations as our sources to determine the first whale sighting of this season.
One entry per person will be accepted.
Anyone from around the world is eligible to enter. We have a two-time winner from Italy.
Entries will be accepted through September 15, 2022.  In the event that the first whale sighting is before September 15, valid entries will be accepted through the day before the reported sighting.
This year's prize is a book of fascinating facts about Hawaii by Jim Loomis. Here's the image of the front cover.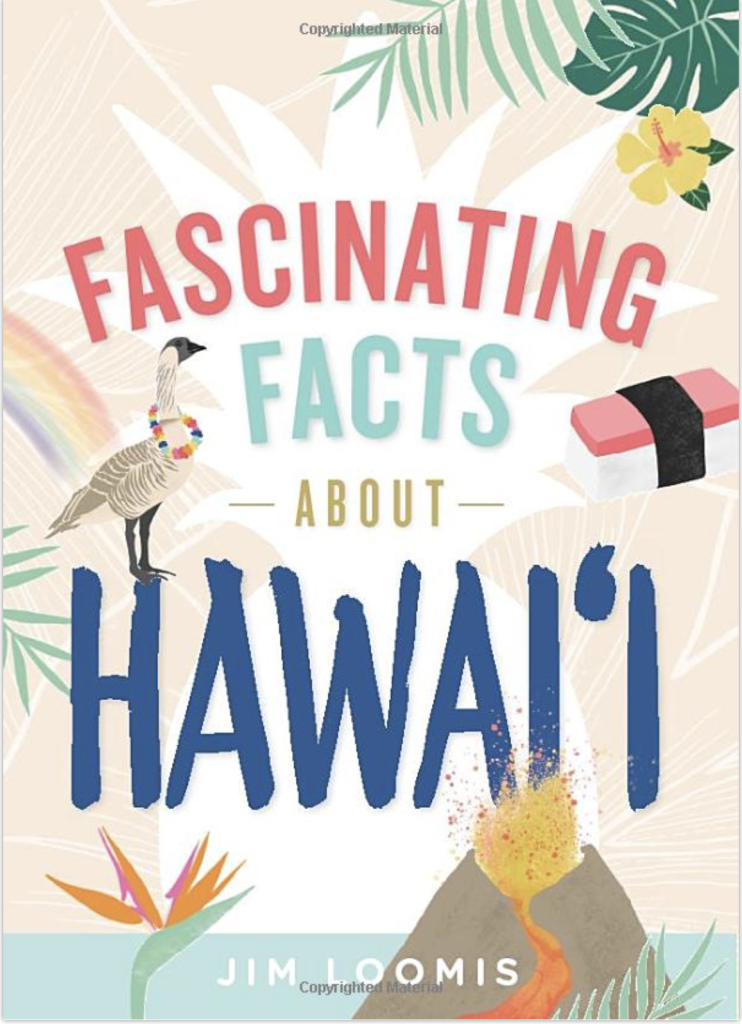 Okie dokie, now, put on your whale-thinking cap, have a look at the calendar and comment below with your guess.
The post 13th Annual guess the first humpback sighting in Hawaii appeared first on Go Visit Hawaii.