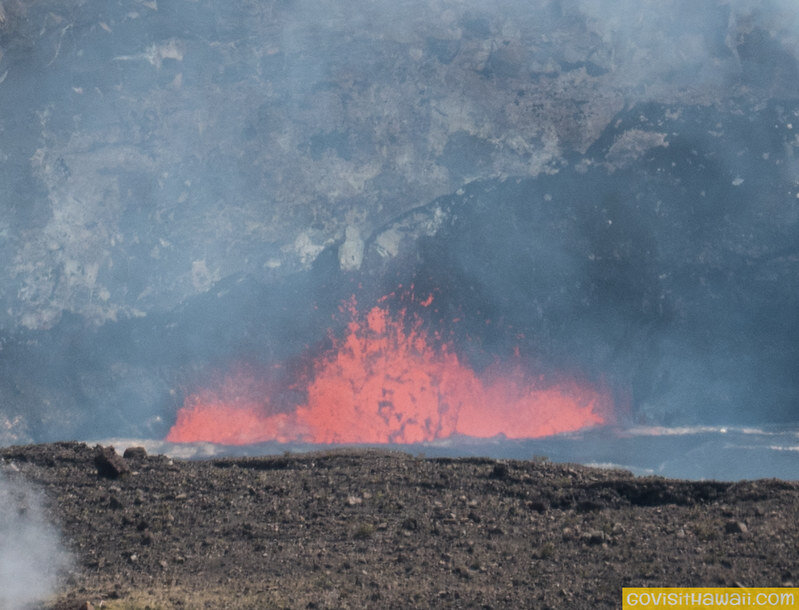 It was one year ago today that Kilauea Volcano started a new eruption at Halema'uma'u Crater. To be exact, this eruption began at 3:21 p.m. on September 29, 2021.
Observing liquid lava sloshing, spattering and glowing is truly an amazing sight to see! Big Island Video News produced a video showing some of the recent lava activity at Halema'uma'u. (Note that the video was published on September 18.) It will probably make you say wow as you watch it.
The narrator of the video states these astounding facts regarding the amount of lava that's been produced through this current eruption:
The summit floor has risen 143 meters or 469 feet.
Experts estimate that the volcano has produced 111 million cubic meters or almost 30 billion gallons of lava.
The current eruption is located at Halema'uma'u crater in Hawaii Volcanoes National Park on Hawaii (Big) Island. Visitors can observe the eruption from a safe distance.
The post 1st anniversary of current Halemaumau eruption appeared first on Go Visit Hawaii.