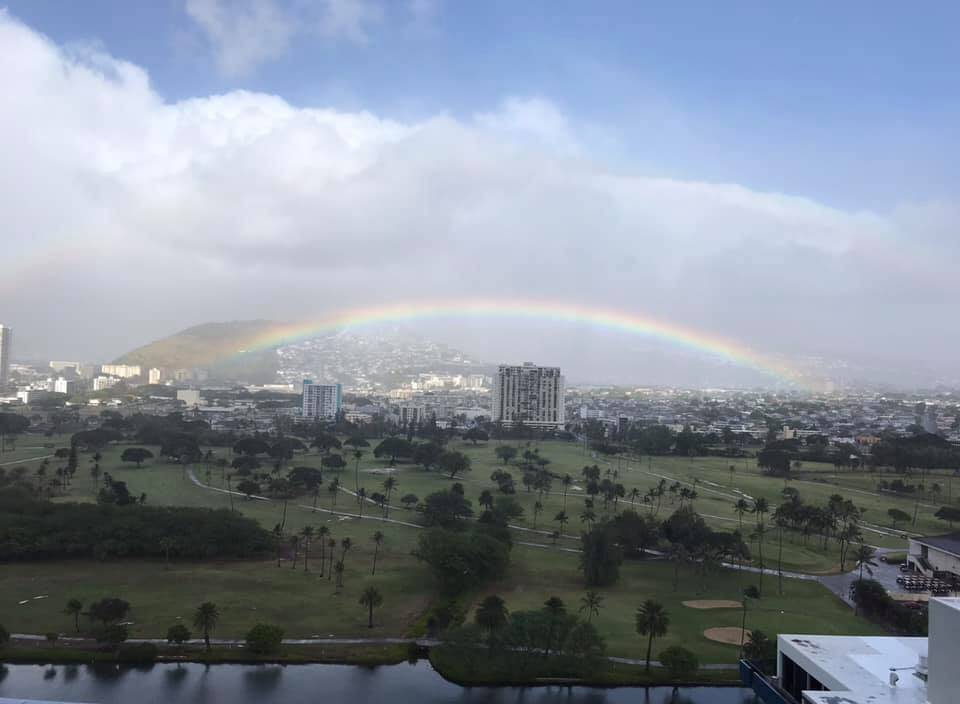 For more than a decade, we've been sharing your treasured Hawaii vacation photos and memories for Aloha Friday Photos. Because we're expecting a lengthy press conference about the pre-travel testing program later today and after our publishing deadline, we're making an exception to feature this week's Aloha Friday Photo on a Thursday.
Mahalo to Kathleen Klohn for sharing this nice rainbow shot with us. Kathleen took this shot from her lanai in Waikiki during a visit in January 2019. The golf course in view is the Ala Wai Golf Course, which is a public course.
Assuming the press conference goes ahead as planned today, we'll be back with all the details for our email subscribers on Friday. (If you are not already receiving our emails, you can subscribe here. It's completely free.)
Happy Aloha "Frhursday"!
The post Aloha "Frhursday" Photo: Rainbow Golf appeared first on Go Visit Hawaii.