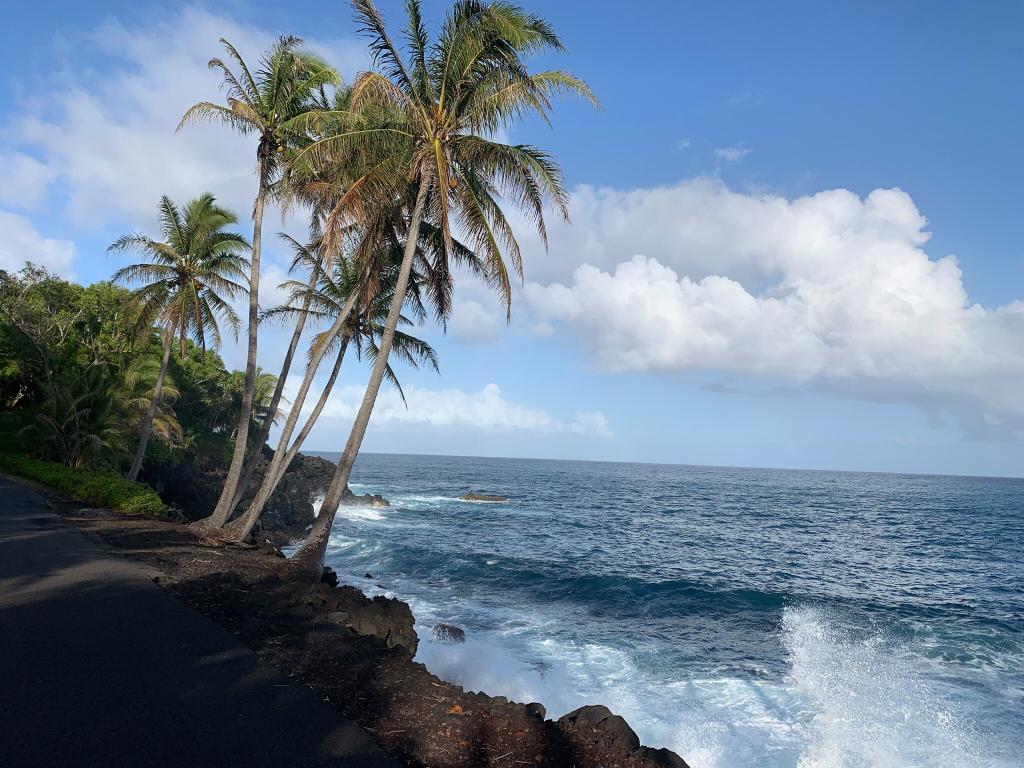 Mahalo to Alison Blaszak for this neat Aloha Friday Photo.
Alison tells us, "This was taken on the Big Island (May 2019) after a stop at the new black sand beach." We're not quite sure exactly which black sand beach this is, but since Alison described it as a new one, we might guess that it's somewhere in the Kalapana or Puna regions, where there are several black sand beaches were created as a result of Kilauea Volcano eruptions in recent decades.
Pohoiki Beach at Isaac Hale Beach Park is a new black sand beach that was created from a 2018 eruption. So, Alison's photo could have possibly been taken there. Regardless of where it was taken, it's a very interesting scene!
Happy Aloha Friday!
The post Aloha Friday Photo: At a new Big Island black sand beach appeared first on Go Visit Hawaii.