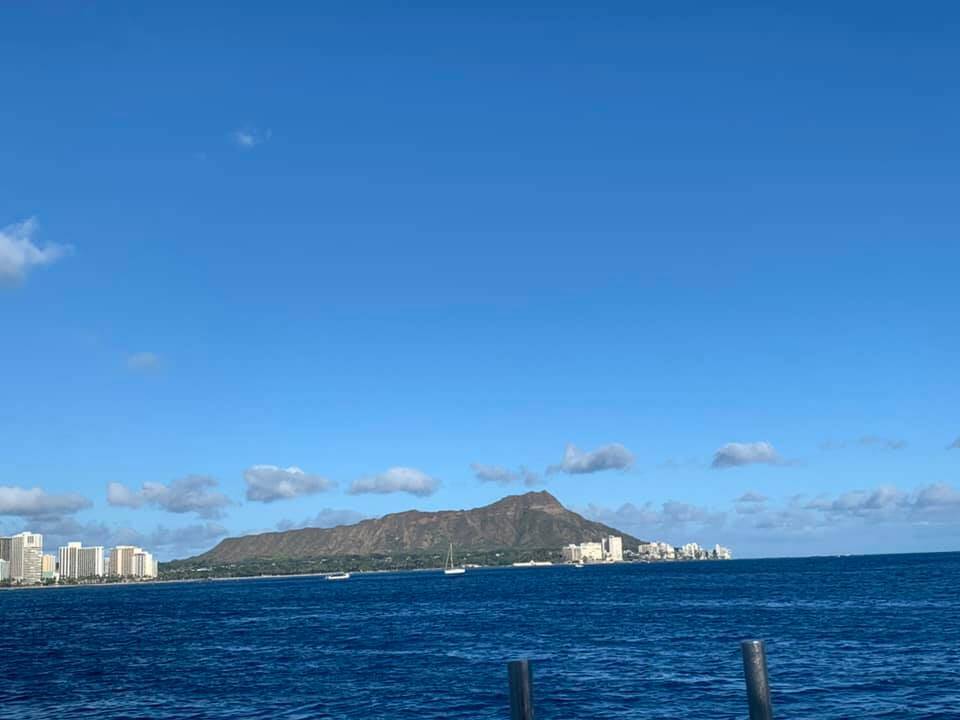 Mahalo to Caren Espejo for sharing this Aloha Friday Photo. Whether you see Le'ahi Crater, more commonly known as Diamond Head, up close or from a distance, it always catches your eye.
—
Now for an update on COVID-19 in Hawaii and its potential future effects. Recently the number of new cases have been in the 100 – 200+ range. In yesterday's alarming report, a new record high of 355 was announced. The previous record was 231 cases on August 8. So, that's quite a jump.
Most of the cases are centered on Oahu. Hawaii News Now reports that of the current active cases, 96% of them are on Oahu.
Hawaii has one of the highest contagion rates in the USA. In a Hawaii News Now report on Wednesday, an epidemic tracking expert estimates that one in 50 Oahu residents may have the virus.
In a press conference yesterday, Gov. Ige says that leaders are considering re-instating stay-at-home orders. Additionally, leaders may delay the start of the pre-travel testing program which would allow trans-Pacific visitors to bypass quarantine with a negative COVID-19 test. That program was set to begin September 1.
The post Aloha Friday Photo: Distant Diamond + Hawaii COVID-19 Update appeared first on Go Visit Hawaii.