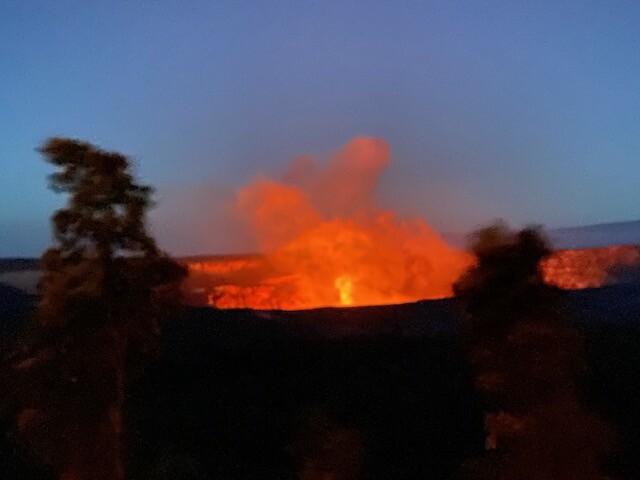 Mahalo to Joyce Bowers and Gene King for sharing this super neat volcano photo for Aloha Friday Photos.
Joyce and Gene captured this shot near Halema'uma'u Crater within Hawaii Volcanoes National Park on Hawaii (Big) Island early on October 1, 2021. Wow, what a spectacular sight to see!
This most recent eruption phase at Halema'uma'u Crater started September 29, 2021. It is still active at the moment, though it has gone on some brief pauses.
Seeing lava and/or volcano activity is very, very special. If you hope to see it on your Big Island vacation, you might find this article helpful – When is the best time to see lava in Hawaii.
Happy Aloha Friday!
The post Aloha Friday Photo: Early Morning Volcano Glow appeared first on Go Visit Hawaii.