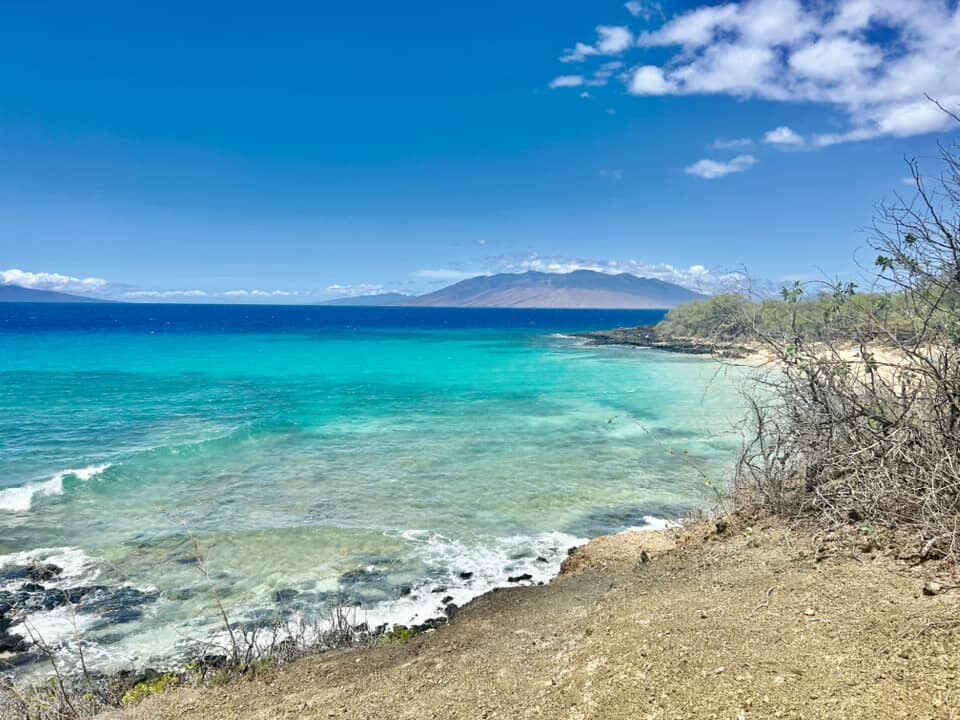 Mahalo to Bea Leal for sharing this beautiful shot for Aloha Friday Photos. This photo was just taken on Monday, September 11, 2023. Here's what Bea said about this scene,
Makena Beach, Maui is gorgeous right now. We were suppose to stay in Lahaina and we almost cancelled our two-week Maui trip. We changed our reservations to Kihei. We have been welcomed as always but we have been thanked over and over for coming. We have been to the flea markets to buy from the locals. Prayers continue for all affected by the fires.
Makena is located in South Maui and was not affected by the Maui wildfires in August. Makena  is well out of the way of Lahaina and is acceptable to visit now.
In a related note, yesterday, we received the following message from the Hawaii Tourism Authority (HTA):
"Since you are a valued travel professional, we thought you and your clients may be interested in how to continue supporting the Lahaina and Maui communities that have endured profound loss due to the recent wildfires. We are grateful for the outpouring of support for Maui from around the world, from sharing memories and offering assistance, to asking questions about travel to Maui and the other Hawaiian Islands.
"Amidst the tragedy, the spirit of Maui remains strong. Beginning October 8th, all of Maui is open and welcoming visitors with the exception of Lahaina (please see this map for reference). If your clients are considering visiting any of the Hawaiian Islands in the near future, including the accessible areas of Maui, please know that respectful travel is welcomed and encouraged, now more than ever. Their visit will support Hawaiʻi's economy and make a positive impact, especially when they are mindful in the following ways:
• Visit with aloha and compassion.
• Support local businesses.
• Consider participating in unique volunteer opportunities throughout the islands.
• Learn about the historical and cultural significance of Lahaina but stay away from the area as a means of respect for the people and places that have been lost during this devastating tragedy."
This is the map that is referenced in the HTA message: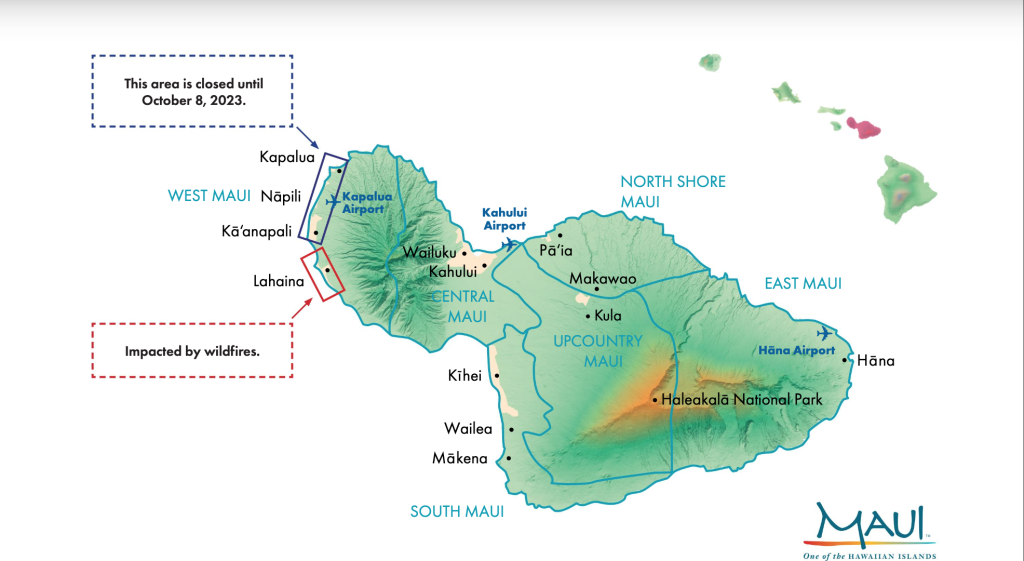 Happy Aloha Friday!
The post Aloha Friday Photo: Gorgeous Makena Beach, Maui appeared first on Go Visit Hawaii.