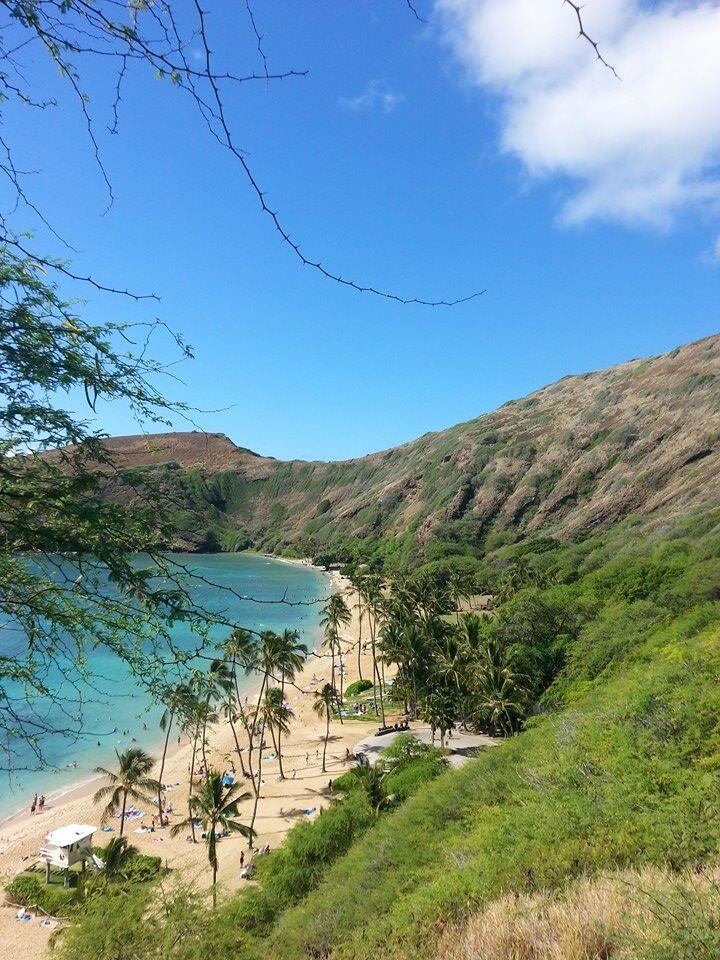 Mahalo to Nicole Showel of Gold Coast Australia for sharing this beautiful Hanauma Bay shot with us for Aloha Friday Photos.
After being closed in March, Hanauma Bay reopened Wednesday, but with some significant restrictions to protect this nature preserve and to help prevent the spread of COVID-19. See this link to the full details of the new measures. Some of the most notable changes are as follows:
Face coverings must be worn.
Hanauma Bay will be closed to the public on Mondays and Tuesdays. (Previously, it was closed on Tuesdays only.)
Vehicular and pedestrian entry will be allowed from 8 a.m. to 2 p.m. Visitors must leave by 4 p.m.
The number of visitors allowed to enter will be capped at 720 per day.
Access into Hanauma Bay (including the parking lot, entrance and educational theater) will be limited to 30 individuals at a time. Once that group enters the theatre to watch the mandatory educational video, the next group will be allowed to enter.
All visitors will be required to watch the educational video.
The gift shop, education center, food concession, snorkel and locker rental facilities will remain closed within Hanauma Bay. Snorkel equipment should be brought by visitors to the bay.
No commercial vehicles, taxis or tour groups are allowed.
City bus service into Hanauma Bay continues to be suspended.
Additionally, entry fees have increased from $7.50 per person to $12 per person. The fee is waived for children 12 years and younger and for Hawaii residents. The parking fee is $3 per vehicle.
We've updated our post with tips on visiting Hanauma Bay to reflect these new changes.
The post Aloha Friday Photo: Hanauma Bay reopens with significant changes appeared first on Go Visit Hawaii.