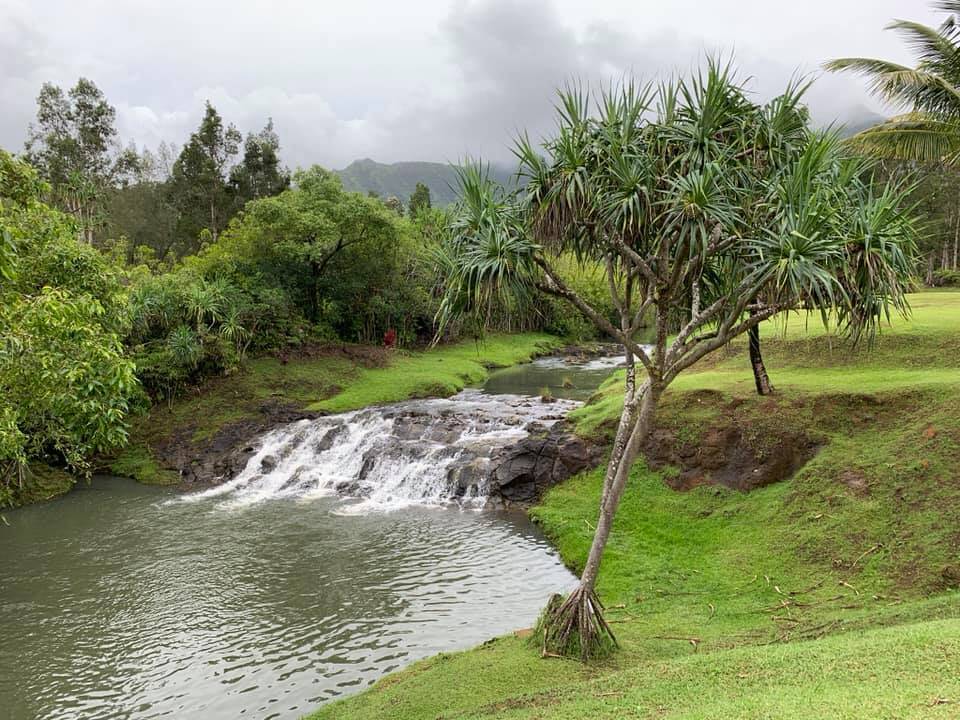 Mahalo to Desiree JuWe for this Aloha Friday Photo. Desiree's photo was taken at Silver Falls Ranch on Kauai. Some of the ranch's horseback riding tours include a stop at this swimming hole for a dip. (See our article for more information about Silver Falls Ranch.)
—
Black Friday Hawaii Travel Deals
Several Hawaii travel and travel accessory discounts have caught our eye. Here are some of those noteworthy deals.
Hotels
Two sister hotels, Mauna Kea Beach Hotel and The Westin Hapuna Beach Resort, on the luxurious Kohala Coast of Hawaii's Big Island have a deal for 30%-off their best available rates plus a $300 resort credit. It's very rare to see any deal on Mauna Kea Beach Hotel, in particular, and we absolutely love this resort. Learn more about this rare discount here. (See our Mauna Kea Beach Hotel review and Westin Hapuna review.)
Aqua-Aston Hotels are generally budget-friendly accommodations. Their cyber sale is for 25%-off.
Halekulai is Waikiki's most luxurious hotel and discounts are rare, however, they're offering a fifth night free with their Halekulani Heavenly Indulgence package.
Wayfinder Waikiki is a new boutique hotel set to open in January 2023. Their cyber deal came to our inbox and we've not found a page that details their deals, so we'll cut and paste the most pertinent details Their cyber sale package start at $899 and includes five nights in a King Bed with Lanai, a  mid-size rental car from Alamo rental  and 50% off parking for your stay.  You must book by November 30, 2022 on stays starting January 31, 2023 through December 20, 2023. Offer is subject to availability and black-out dates apply. See this link to check pricing.
Accessories
Foster Grant is offering 50%-off all their glasses, including their polarized sunglasses. (We prefer wearing polarized sunglasses in Hawaii.) Their sunglasses are already relatively inexpensive (generally under $30) so this deal along with free shipping make them extra affordable. See the Foster Grant website and use promo code FRIDAY50 for this discount.
Tifosi is another brand of sunglasses that we like and they sell polarized sunglasses as well. Here's a link to their Black Friday sale that starts at 15% off.
Soha Living has fun decorative pieces and gifts for folks who love Hawaii. They're having a sale of 30%-off through today. On Saturday and Sunday, the discount drops to 25%. On Monday the discount drops further to 20%. Learn more at their website.
The post Aloha Friday Photo + Hawaii Cyber Travel Deals appeared first on Go Visit Hawaii.