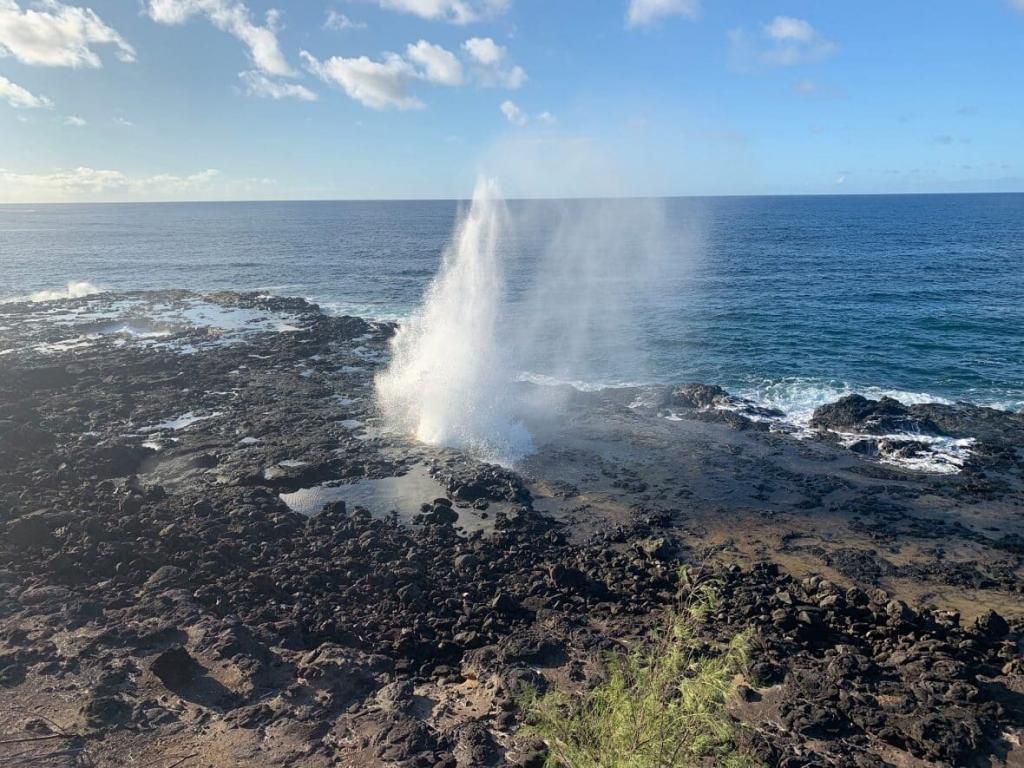 Mahalo to Kaylee Spangenberg for sharing this shot with us for Aloha Friday Photos. Kaylee took this photo on a Kauai trip to celebrate a graduation milestone. She tells us, "My MSW graduation trip is one I will hold forever in my heart and soul."
Kaylee's photo is of the blowhole Spouting Horn in the Poipu area of Kauai. She noted, "The sound the ocean made was beautiful." It does make a fascinating whooshing sound as the water bursts out.
Happy Aloha Friday!
The post Aloha Friday Photo: Kauai's Spouting Horn appeared first on Go Visit Hawaii.