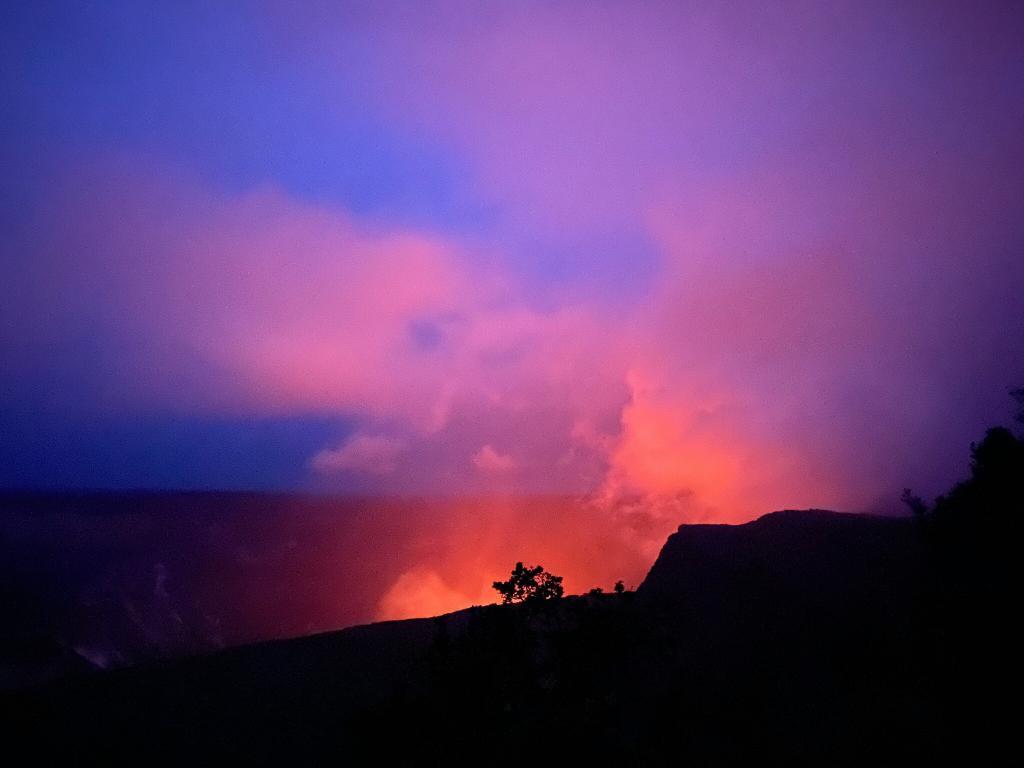 Mahalo to Suzanne Kemp from Logan, Utah for sharing this interesting shot with us for Aloha Friday Photos.
Suzanne took this photo a Kilauea volcano in Hawaii Volcanoes National Park  while she was on a round the island tour. The colors in this picture come from the glow of the lava in the caldera.
Suzanne's photo was taken during the previous eruption in March. In May the visible lava activity took a pause until this week, when lava erupted again at the same spot!
This photo illustrates why viewing lava activity is best at dusk, dark or dawn as this is when you can see the lava colors and/or the glow that it creates. If this same shot was taken in the daytime, you would not see these dramatic colors. Instead, you would only see gray smoke. See more Hawaii lava viewing tips.
Happy Aloha Friday!
The post Aloha Friday Photo: Lava glow colors at Kilauea Caldera appeared first on Go Visit Hawaii.