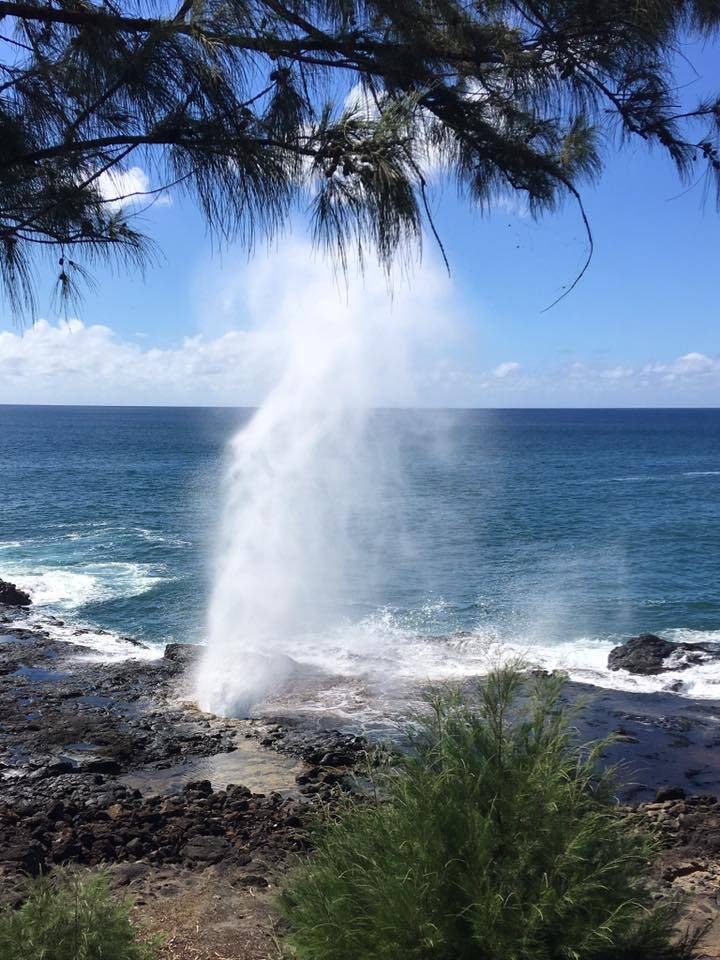 Mahalo to Gayle Merry for sharing this neat action shot of Spouting Horn  for Aloha Friday Photos.
Spouting Horn is a great spot to include in your Kauai sightseeing plans. It's easy to access with a parking lot located immediately beside of the blowhole viewing point.
—
While we're talking about Kauai, I wanted to provide a brief update on restrictions for visiting the island due to COVID. Kauai continues to have the most strict and complicated rules that are above and beyond the state's requirements. You can review Kauai's special restrictions here.
This week, Kauai added two more resort bubbles that are approved for enhanced movement quarantine. Those resorts are The Point at Poipu and Hanalei Bay Resort.
—
Happy Aloha Friday!
The post Aloha Friday Photo: Spouting Horn on Kauai appeared first on Go Visit Hawaii.