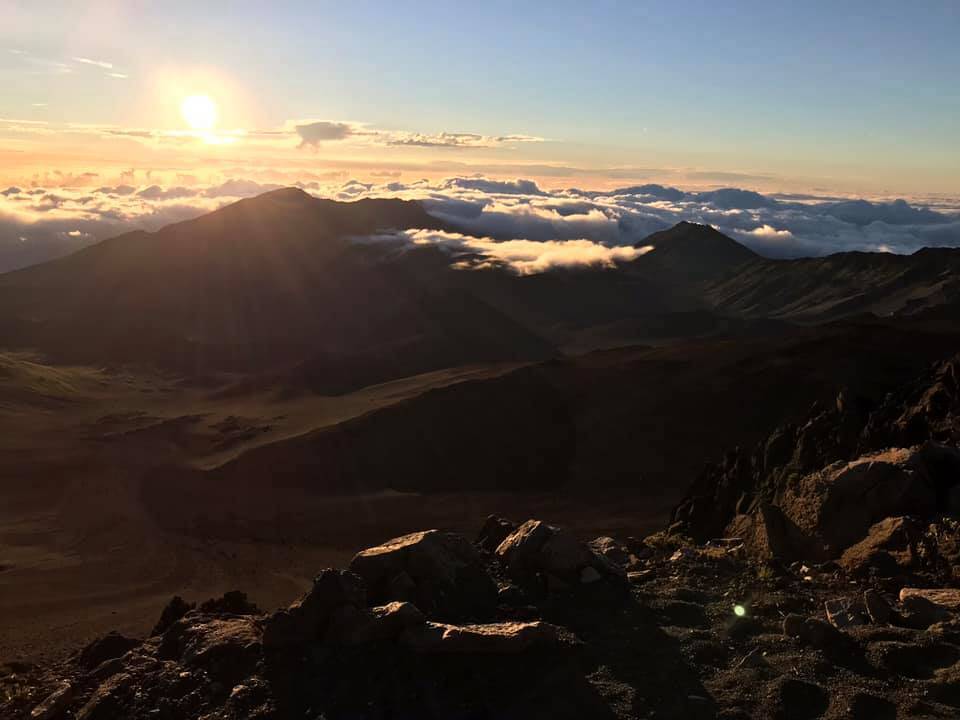 Mahalo to Klaas-Jan van der Hoek for sharing this Aloha Friday Photo. Klaas-Jan took this Haleakala sunrise photo while visiting Maui in June of 2018.
The summit of the "sleepy" volcano Haleakala reaches over 10,000 feet (3,000 meters) above sea level. At that elevation, it's fair to say that watching sunrise that high up is both literally and figuratively a cool experience. It's definitely something we recommend visitors include in their list of things to see and do on Maui.
If you would like to behold a majestic Haleakala sunrise for yourself, check out our comprehensive guide to plan your own Haleakala sunrise experience. We cover everything from the reservation phase, to what to pack and wear, to how to get there, and much more! We've received a lot of positive feedback on that guide page.
Happy Aloha Friday!
The post Aloha Friday Photo: Sunrise from Haleakala summit, Maui appeared first on Go Visit Hawaii.