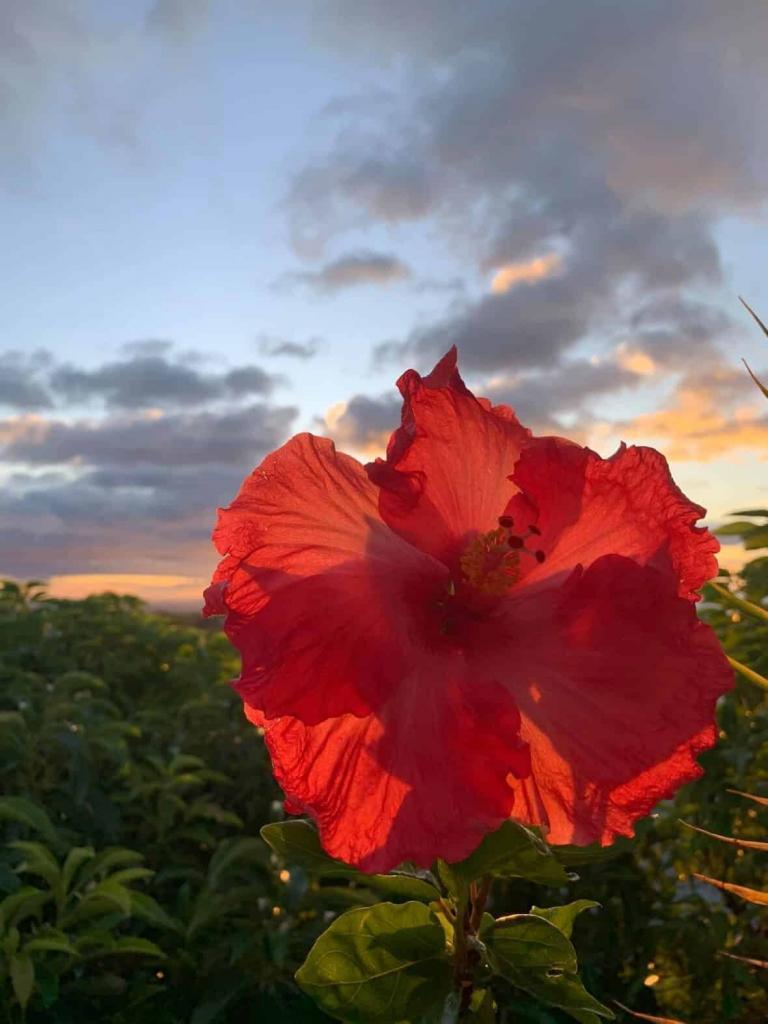 Mahalo to James Grenz from Hawaii Island for sharing this stunning Aloha Friday Photo!
The setting sun provides the perfect backlighting, allowing us to admire the intricate hibiscus petal structure. Such beauty!
—
Brief Coronavirus COVID-19 in Hawaii Update – Through March 19, 2020
There are 26 cases of Coronavirus in Hawaii. Yesterday alone, there were ten, new cases.
Stricter measures are being planned/proposed, such as a two-week quarantine for anyone coming to Hawaii through the end of April per the StarAdvertiser.
More and more attractions and tours are closing temporally to prevent the virus spread.
Some roads are being designated for local traffic only. For example, the road to Hana on Maui is off limits for non locals. (See this news regarding new directives of Maui's mayor.)
Restaurants have stopped offering dine-in and now only provide take-out or delivery throughout most of Hawaii.
As new information is made available, we are frequently updating our original article: Coronavirus travel advice for visitors to Hawaii in 2020 as well as our second article: What you need to know about traveling to Hawaii during the Coronavirus COVID-10 pandemic.
The post Aloha Friday Photo: Sunset Hibiscus (+ Coronavirus in Hawaii update) appeared first on Go Visit Hawaii.