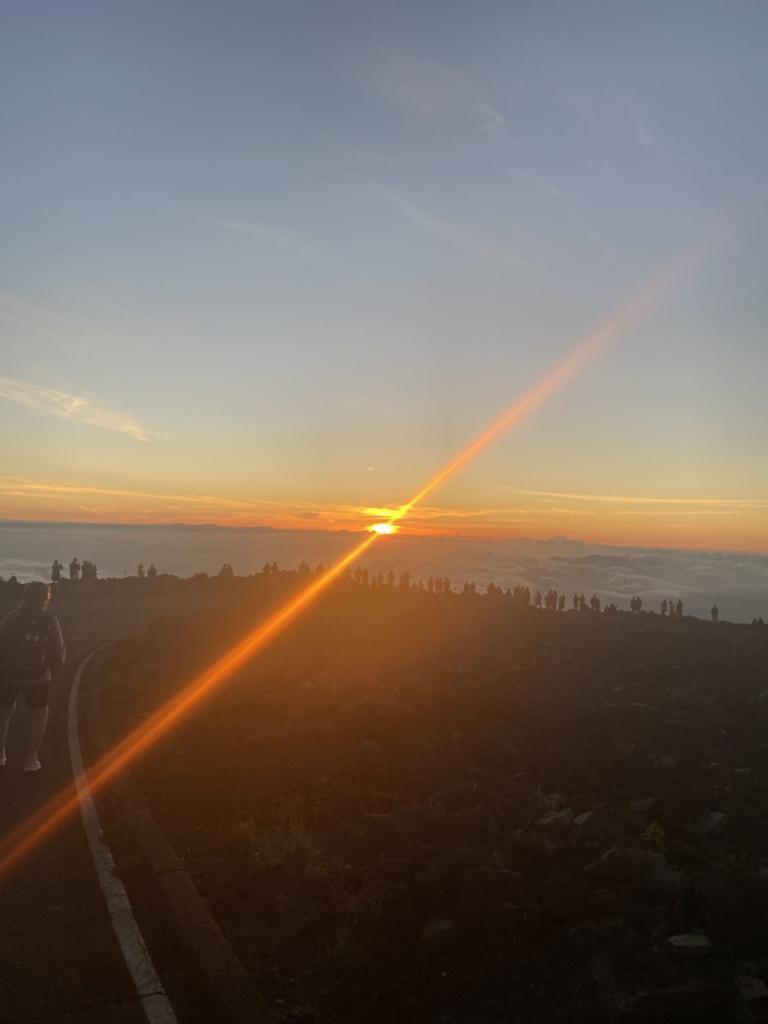 Mahalo to Heather Armour from Valparaiso Indiana for sharing these neat sunset shots with us for Aloha Friday Photos.
Heather took these sunset photos at the Haleakala Summit on April 22, 2023. She shared the following,
"This was my husband and my 3rd trip to Maui, first trip for my 3 year old daughter, Leylah and my parents and sister. A very special trip for sure!"
The summit of Haleakala stands at over 10,000 feet or 3,000 meters above sea level. Notice that the sun is setting above clouds. That's how high this mountain is.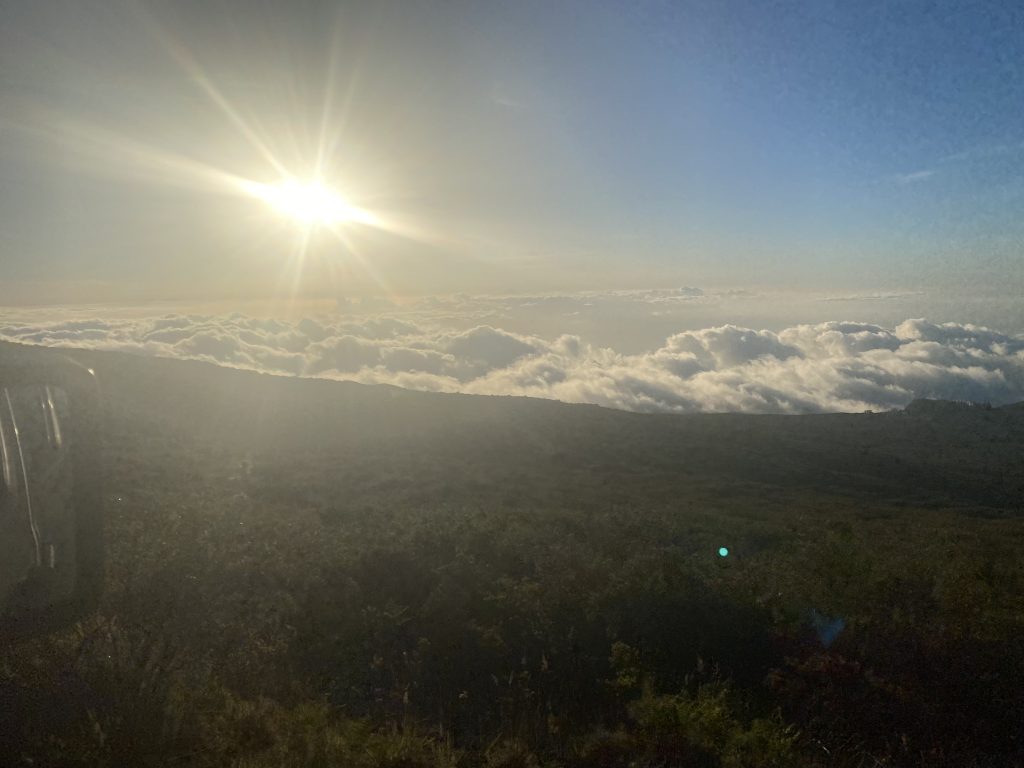 Heather sent us three photos from her visit to Haleakala. She told us,
 "Feel free to pick any of them to feature! We took a whole bunch because it was just so amazing and beautiful! Mahalo!"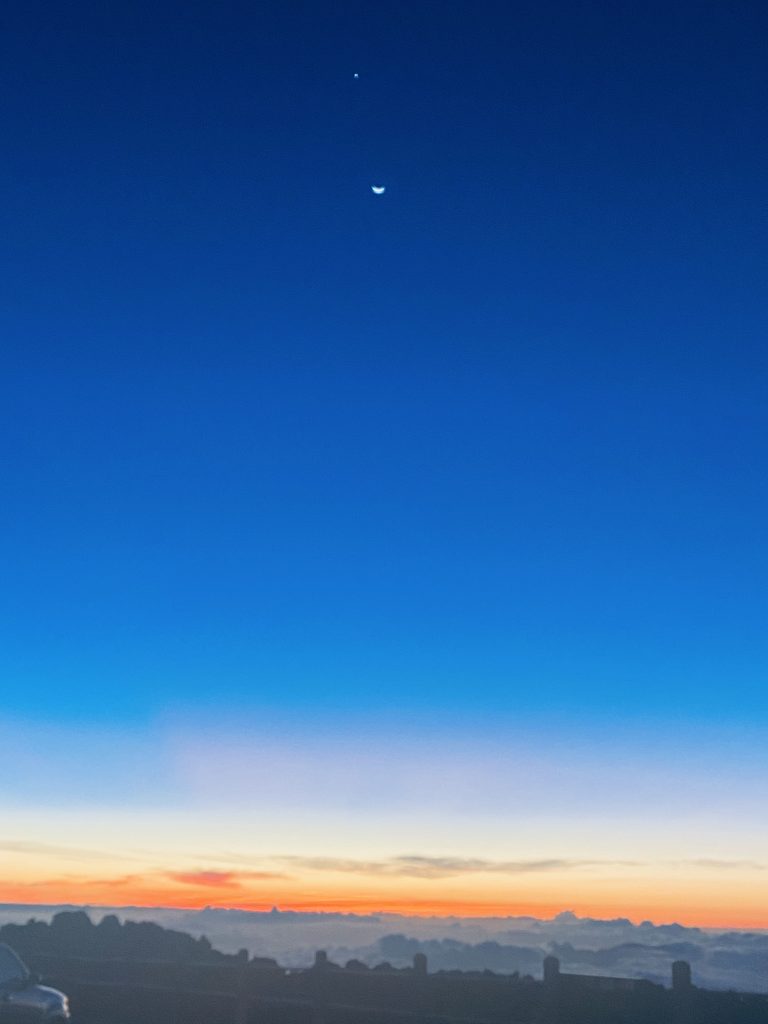 If you happen to visit Haleakala for sunset, be sure and hang out for a while to watch stars, planets and possibly the moon emerge with darkness. From the above photo, it looks like the moon and a planet are visible.
Related articles:
Happy Aloha Friday!
The post Aloha Friday Photo: Sunset over Haleakala Summit appeared first on Go Visit Hawaii.