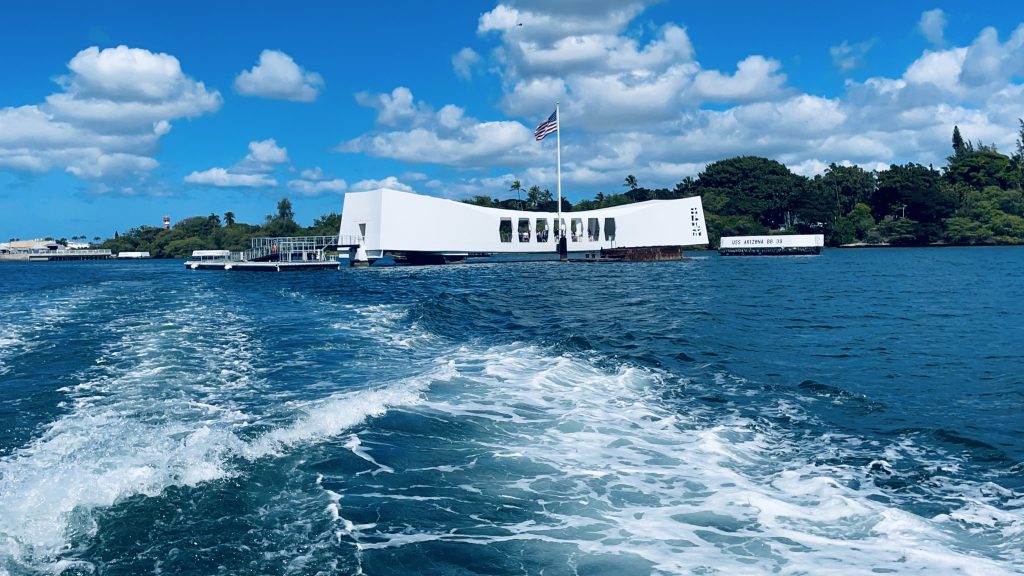 Mahalo to Bruce Campbell of Merrillville, Indiana for sending this excellent shot with us for Aloha Friday Photos.
Here's what Bruce shared with us:
"This photo was taken on the beautiful morning of May 23, 2022 as my family were leaving the USS Arizona Memorial at Pearl Harbor.  This was our first time at the memorial.  Words cannot begin to describe our thoughts and emotions we experienced that day.  Freedom isn't free!"
Pearl Harbor Remembrance Day is next week on December 7th. Let us remember and reflect on the sacrifices and bravery of that "date that shall live in infamy."
The post Aloha Friday Photo: "Words cannot begin to describe…" appeared first on Go Visit Hawaii.