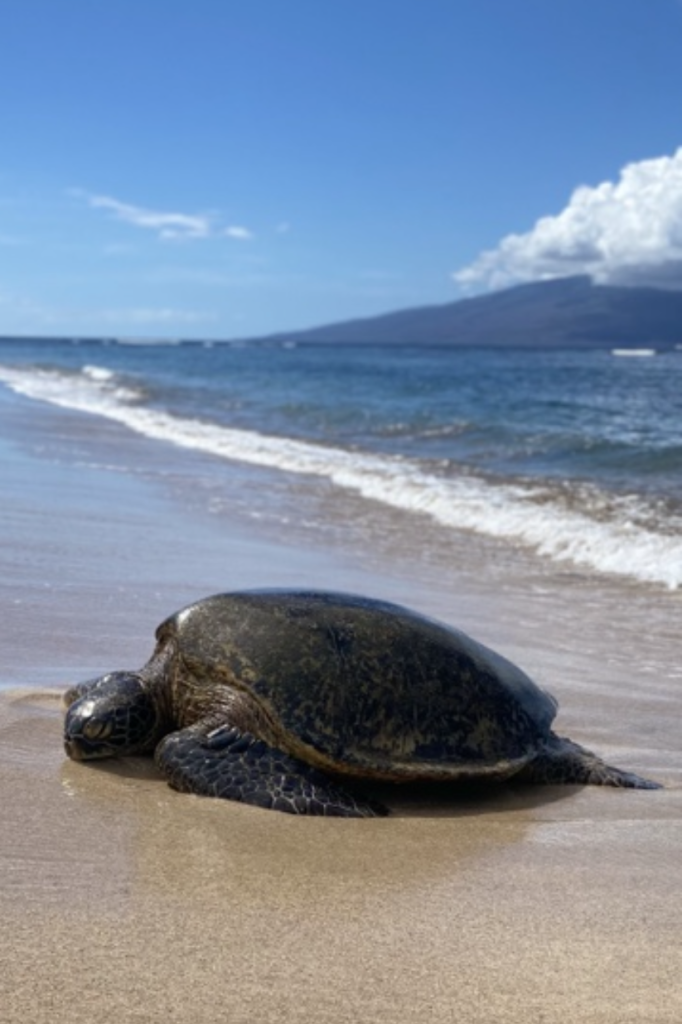 Mahalo to Amy Beers from Lahaina, Maui for sharing this shot with us for Aloha Friday Photos.
You might recall that a few weeks ago, Amy shared a photo from her favorite beach, Baby Beach, in Lahaina. This week, she sent us this photo and commentary about it.
Aloha this is Amy Beers from Lahaina. That favorite beach of mine I sent you few weeks ago (Baby Beach) happens to be magical again! As I was walking alone no one around (because it's early) and talking to my mom who lives in Michigan this beautiful Honu came right out of the ocean in front of me to bless my day! My daughter says the Honu is my spirit animal because when I first moved here and took my first swim in the ocean a giant Honu greeted me and welcomed me to the island and swam all around me. Then on another occasion I had a Honu swim right between my legs which was scary but also very cool at the same time just startling. Then I had this blessing happen and got to finally get a couple photos. Maui is magical! It was also a sign from my mother because I miss her everyday and she's not able to visit here. Mahalo & aloha Maui!
As Amy described these honu approached her, which is fairly unusual. As observers, we are asked to give honu space and not to approach them any closer that 10 feet or 3 meters.
Happy Aloha Friday!
The post Aloha Friday Photos: Magical Baby Beach appeared first on Go Visit Hawaii.