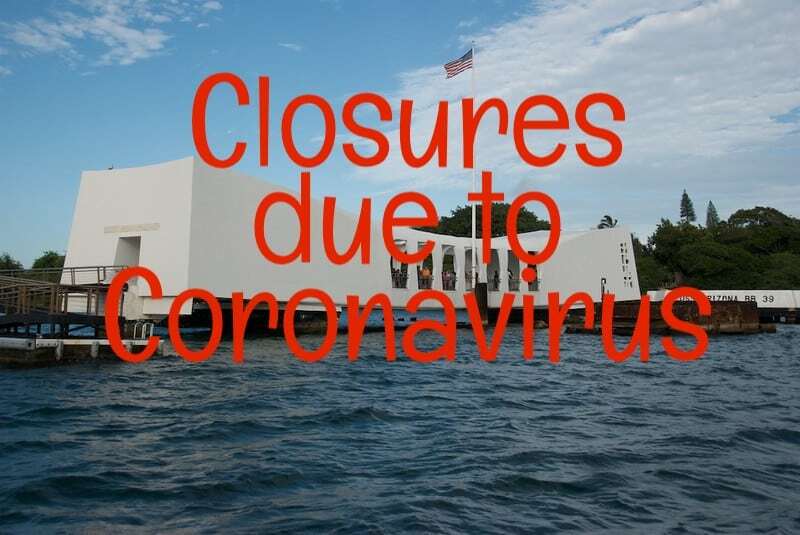 So much is changing regarding the Coronavirus COVID-19 in recent days! We want to keep you updated so that you can make informed decisions regarding your Hawaii travel plans.
What are the most recent updates regarding the Coronavirus and Hawaii travel?
Here's a brief recap since our last Coronavirus in Hawaii travel update from Thursday:
More positive cases of Coronavirus COVID-19 have been confirmed in Hawaii. Through March 16, 2020, there are 10 confirmed cases. Some of them are residents who traveled outside of Hawaii. Some are visitors to Hawaii. The first case of community spread, not tied to travel, was announced yesterday. (The first community spread case is a female tour guide from Kualoa Ranch on Oahu.) COVID-19 has been confirmed on the islands of Oahu, Kauai and Maui. We are updating our original Coronavirus in Hawaii page with details of each new case.
Cruises in the US are on a pause. Norwegian, MSC, Carnival and Royal Caribbean are all on a 30-day pause from March 14, 2020. Princess Cruises is on a 60-day pause through May 10, 2020. Note that this temporary stoppage of cruise operations includes the popular NCL Pride of America cruise around the Hawaiian Islands.
The suspension of entry into the US of most foreign nationals who have been to certain European countries and the UK.
Are Hawaii attractions remaining open during the Coronavirus pandemic? 
In response to COVID-19 and the CDC's guidance to limit public gatherings of ten or more people, many major Hawaii attractions are temporarily closing, including:
For updates on any of the above closures, check their websites and social media pages.
If you plan to go to a Hawaii attraction that's not in the above list, check the attraction's website and social media pages. Do not assume that it is open.
Are festivals and events continuing in Hawaii during the Coronavirus pandemic? 
Many festivals, concerts and sporting events that were scheduled for March, April and May have been cancelled or postponed. Even Hawaii's premiere cultural event, the 57th Annual Merrie Monarch Festival, is cancelled.
Are Hawaii restaurants and luaus open during the Coronavirus pandemic?
As of today, March 17, 2020, restaurants and most luaus remain open in Hawaii. See this article from the StarAdvetiser for an update on the current issues surrounding Hawaii restaurants.
Grocery stores are open, though there have been some reports of diminishing supplies. Regular replenishment of supplies is expected to continue as normal.
—
These are unusual times to say the least. Advice, policies, services are changing by the day. We are closely monitoring the situation and updating our pages every day – usually multiple times per day. To limit duplication, see these pages for updates:
Hawaii network news site to follow are:
—
If you are making plans to go to a Hawaii attraction, restaurant or store, check directly with the business to ensure it is open.
The post Coronavirus COVID-19 update for Hawaii travelers: What attractions are closing? appeared first on Go Visit Hawaii.