With all the coronavirus headlines in the news, you may be wondering what sort of effect it's had on Hawaii and should you be concerned about traveling to the Hawaiian Islands. Naturally, we're all concerned and paying attention.
So far, a husband and wife who visited Hawaii from Japan have been confirmed to have the coronavirus (COVID-19.)  Both were confirmed to have the coronavirus after returning to Japan from their visit to Hawaii. They visited Maui and Oahu over the period of January 28 through February 3. 2020. The Department of Health does not believe that they caught the virus while in the Hawaiian Islands. For more information about this story, see this link.)
With the source of the coronavirus believed to be from Hubei Province, China, as of February 2, 2020, flights to Hawaii from China have been suspended. Additionally, the Hawaii Department of Health reports that federal authorities are screening passengers at Honolulu Airport. Passengers who have a recent travel history to Hubei Province, China, will be placed in mandatory quarantine until 14 days since they left the province. Travelers that have been to other areas of China in the past 14 days will be allowed to travel to their home or final destination and will be asked to monitor their health at home with public health supervision.
Also per the HDOH, "the U.S. Coast Guard will deny entry to the U.S. any passenger vessels carrying passengers that have been to mainland China (which excludes Hong Kong, Taiwan, and Macau) within the past 14 days. Non-passenger commercial vessels that have been to, or have crew that have been to, mainland China, with no sick crew members will be allowed entry to the U.S., but crew must remain aboard the vessel (U.S. Coast Guard bulletin)."
Recently, Hawaii News Now took to the streets in Waikiki to see what tourists are thinking and feeling about the risk of getting the coronavirus. Per their story, though people are concerned, they're going on as normal. You can read that report here.
The following Hawaii Department of Health's flyer provides information about the virus and the precautions everyone should take.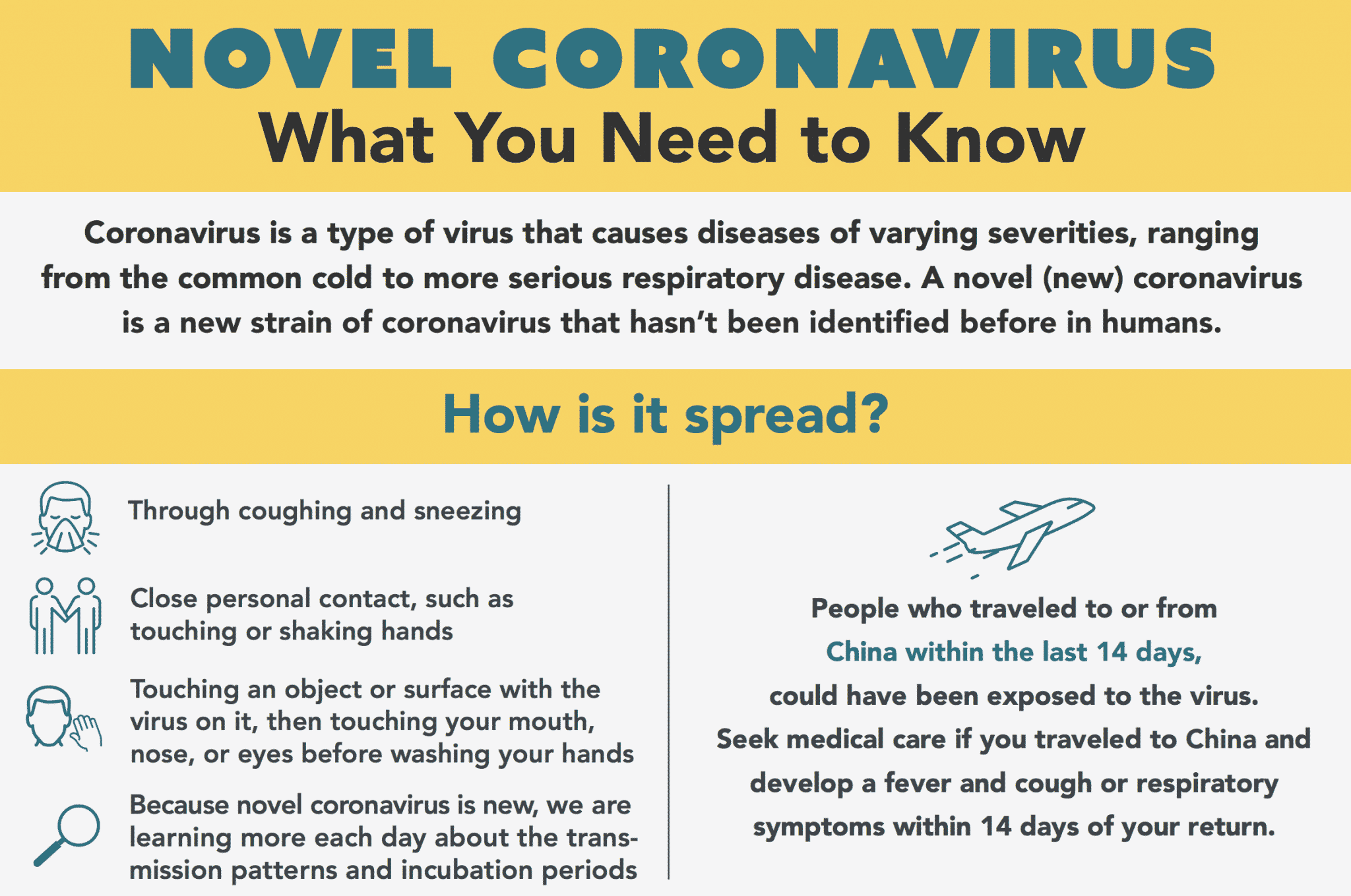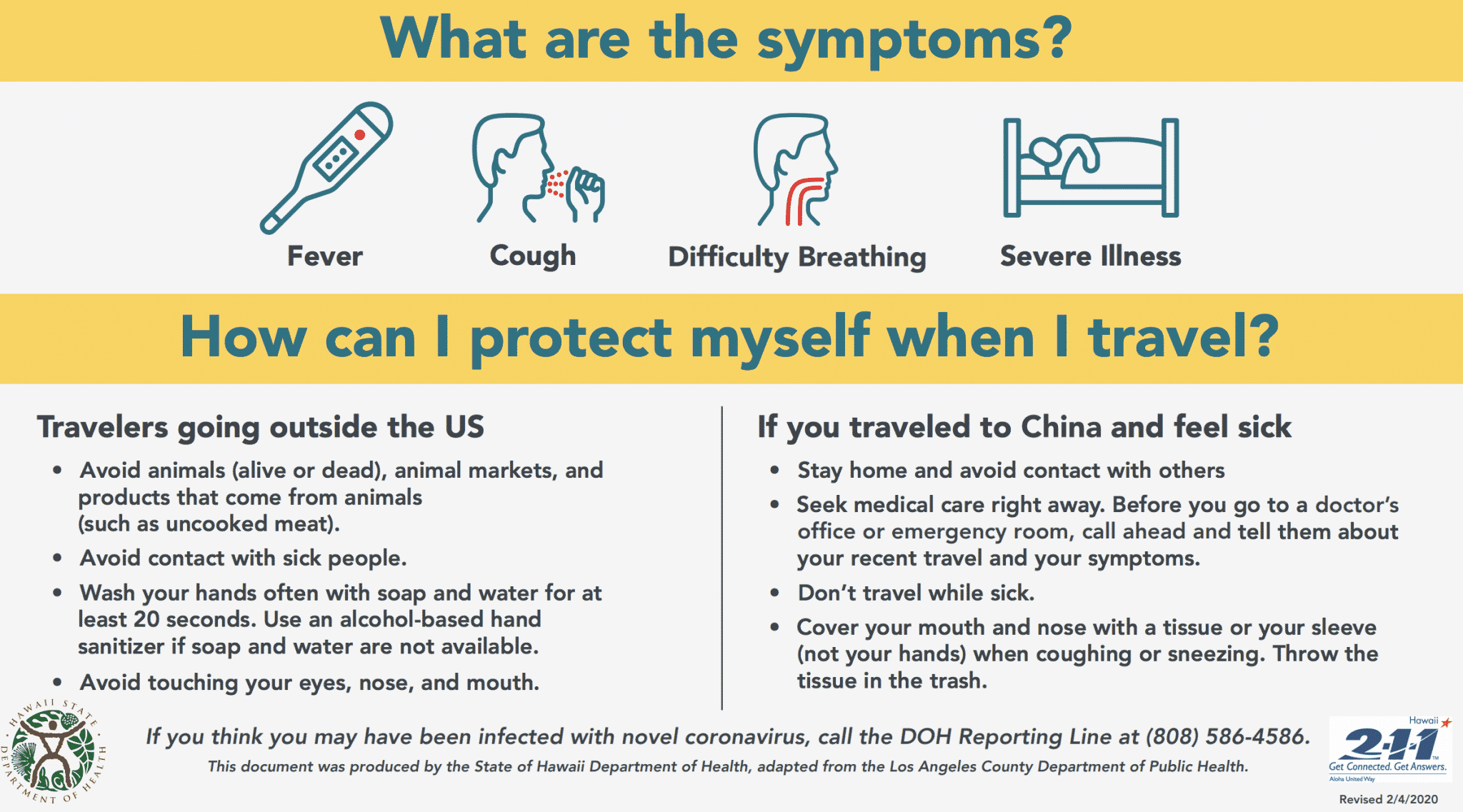 The risk of catching the coronavirus is relatively low, but it is a dynamic situation. For the latest information, check the following resources:
Hawaii Tourism Authority alerts related to the coronavirus COVID-19 Note that this alert page lists many resources.
Hawaii Department of Health advisories page for the coronavirus
Center for Disease Control page for the coronavirus
The post Coronavirus travel advice for visitors to Hawaii in 2020 appeared first on Go Visit Hawaii.