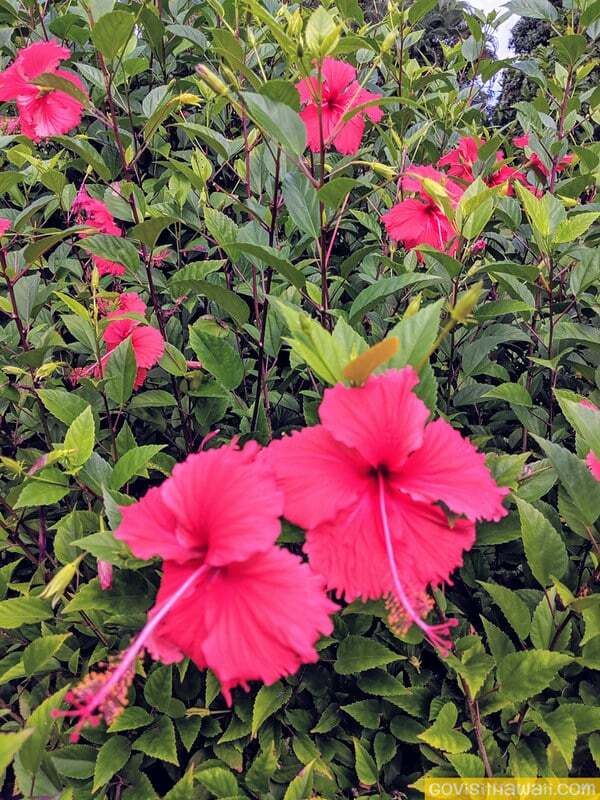 As you're planning your Hawaii vacation itinerary, perhaps you can make plans to enjoy a festival. Culture and holidays inspire many Hawaii festivities throughout the year. Food, music, dance, art and historic events provide wonderful reasons to celebrate.
Cultural events are great places to learn and appreciate Hawaiian culture as well as the other significant cultures of the islands' immigrants. Another great benefit of these cultural events is that they're family-friendly and fun for all ages.
Many of the cultural festivals that we are mentioning are free to attend. Food, arts and crafts are normally available for purchase.
The pattern for each listing will be:  Date or date range — Island — Festival.
January
1st (or the weekend after the 1st) -All islands – New Year's traditions in Hawaii have Japanese roots. Look for shopping centers to offer fukubukuro, which are lucky grab bags. Another Japanese custom you'll find in Hawaii on New Year's Day is mochi pounding. Check island newspapers or with your concierge for information on these local traditions.
25th (and other nearby dates) – All islands – Chinese New Year – Look for special events in local newspapers and/or check with your concierge.
February
1st – Hawaii (Big) Island – Waimea Cherry Blossom Heritage Festival is a celebration of the town's cherry blossoms and the influence of the Japanese culture in Hawaii.
Multiple dates – Maui – Maui Whale Festival. Check their website for the dates of events. Note that Whale Day and the Parade of Whales will be held on February 8th.
14th – 17th – Maui – Whale Tales – Showcases local and international whale researchers, photographers and conservationists.
15th – 17th – Hawaii (Big) Island – Pana'ewa Stampede Rodeo – a Hawaiian style rodeo in their 28th annual event.
15th – 23rd – Kauai – Waimea Town Celebration is one of the largest and longest-running Kauai community cultural and recreational events.
28th – 29th – Kauai – Kauai Steel Guitar Festival
28th – March 1st – Kauai – E Pili Kakou I Ho'okahi Lahui – A gathering of some of the world's best hula teachers and students in celebration and education of the art of hula.
March
6th – 8th — Oahu — Honolulu Festival is one of the biggest of the year in all of Hawaii and is known for their parade and fireworks show.
7th – Hawaii (Big) Island – Great Waikoloa Ukulele Festival
14th – Hawaii (Big) Island — Kona Brewers Festival– features craft beers, island foods and entertainment.
26th – All islands – Prince Kuhio Day – Prince Kuhio's birthday, March 26th, is a celebration of Hawaii's last reigning prince. It's a statewide holiday. Check local newspapers for events. Note that some events may be held on the weekend nearest the date.
April
10th – 11th – Maui – Celebration of the Arts Festival
12th – 18th – Hawaii (Big) Island – Merrie Monarch Festival is perhaps the most renown and revered hula competition and festival.
18th – 19th – Maui – Lahaina celebrates the birthday of the town's famous banyan tree that was planted in 1873 at only 8-feet high, but now spans over two-thirds of an acre.
25th – Maui – East Maui Taro Festival is a celebration of the taro plant and its significance to the Hawaiian and Polynesian islands.
25th – Maui – Haiku Ho'olaule'a Flower Festival is in their 27th year and features floral designs, lei making as well as local foods and music.
25th – Oahu — SPAM JAM – Hawaii loves SPAM, the canned meat, and this festival celebrates that love with food and music.
Searching for more?
We've listed the major events of January, February, March and April, but there are more festivals and events going on throughout the year. An easy way to discover festival happenings is to use the search feature at  www.GoHawaii.com/trip-planning/events-festivals.
Additional resources for festivals and special events:
Kona Web for Hawaii (Big) Island
Local newspapers
Additional Notes:
If you see the Hawaiian word ho'olaulea mentioned. It means Hawaiian celebration or festival.
As far as possible, we have linked to sites for more information on the individual events. Initially, some may not have many details until the time draws nearer to the event.
We issue a list of events three times per year —

in December (or January) for January through April events
in April for May through August events
in August for September through December events.
Which of the upcoming events would you like to attend?
The post Hawaii cultural festivals and special events: January – April 2020 appeared first on Go Visit Hawaii.