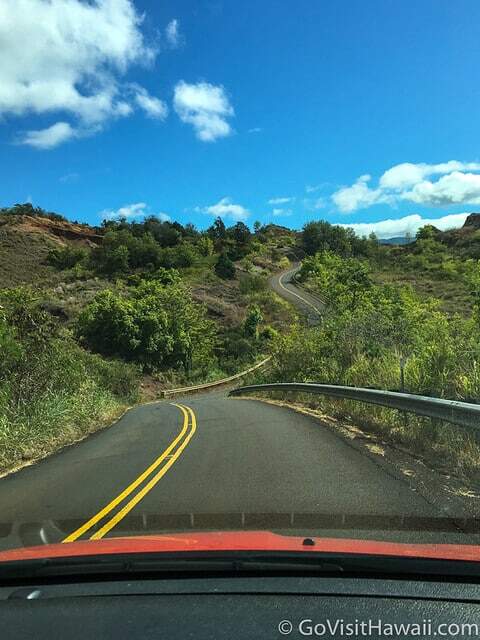 It's great fun to drive around the Hawaiian islands to see the mountains, oceans and stunning landscapes. You'll see a postcard-worthy scene around almost every curve.
Before you head out on a Hawaii sightseeing mission, you should make sure you've got enough gas. We've personally learned and re-learned this tip a couple of times when we almost ran out of gas.
Before we get too much further into this article, let's be clear that gas stations are near resorts and airports in Hawaii. So, don't worry about that! However, there are certain areas and roads where gas stations are few and far between. We'll give you the lowdown so that you'll know and be prepared. Let's take a look at some of the long-ish drives in Hawaii where you'll want to make sure you're not low on gas before you begin your journey.
 Kauai
The two state parks on the west side of the island — Waimea Canyon and Kokee — are two of the must see places of Kauai, but there are not any gas stations in these parks.
Maui
The long, winding and adventurous road to Hana and onwards to Kipahulu only has one gas station along the way.
There are no gas stations immediately nearby the entrance or inside the park to the summit of Haleakala National Park.
There are no gas stations around the northwest side of Maui (between Kapalua and Wailuku/Kahului) along Highway 340. (Be aware that this road is not approved for driving by the major car rental companies.)
Lanai
You may not do long drives on the paved roads, but it is fun to rent a four-wheel drive vehicle to explore Lanai on the dirt paths. Just be aware that there's only one gas station on the island, which is in Lanai City.
Molokai
Molokai has only one gas station now. It's located in Kaunakakai town.
Hawaii (Big) Island
There are no gas stations along Saddle Road, Highway 200.
There are no gas stations inside Hawaii Volcanoes National Park.
There some gas stations along Highway 11 on the south side of the island, but they're not in abundance.
Notes:
We didn't mention Oahu because there are many more gas stations on this more populated Hawaiian Island than on the other islands.
Costco is our favorite place to get gas in Hawaii as their prices are usually the lowest. (They also tend to be located near the airports, which makes it convenient for refueling before returning a rental car.) You do need a membership to purchase gas.
The more remote gas stations in Hawaii tend to have higher prices.
The post Hawaii tips & tricks: Don't run out of gas! appeared first on Go Visit Hawaii.