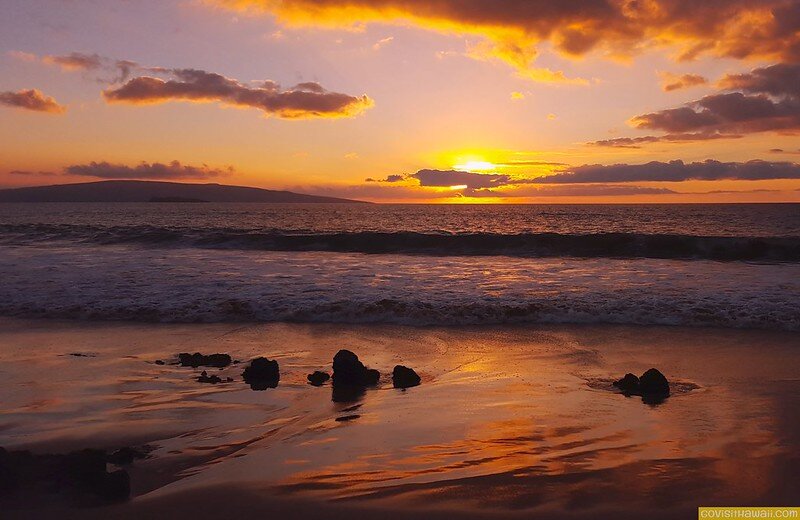 On November 2, 2021, Governor Ige held a press conference to announce Hawaii's alignment with the federal travel requirements for international travelers. Starting Monday, November 8, 2021, Hawaii will welcome international travelers under the new federal requirements.
If traveling to Hawaii, the rules vary based on if the traveler flies directly from an international destination or whether the international traveler to Hawaii first enters the U.S. from another state or territory.
Direct International Travel to Hawaii
Travelers arriving directly to Hawaii from an international location are referred to as Direct International Traveler to Hawaii.
With reference to the governor's press release, the new rules starting November 8, 2021 are as follows:
"NON-U.S. citizens traveling directly to Hawaiʻi from an international destination must present BOTH a vaccination records AND a negative COVID-19 test result (NAAT or antigen) within three days of boarding a flight to the United States.
U.S. citizens flying directly to Hawaiʻi from an international destination have two options:

Provide proof of vaccination OR
Provide proof of negative COVID-19 test result within one day of boarding flight to U.S.
"There will be no additional State of Hawaiʻi requirements for passengers flying directly into Hawaiʻi from an international destination. The airlines will screen passengers prior to their departure to the U.S. If foreign passengers fail to meet BOTH requirements and if U.S. citizens fail to meet ONE of the two requirements, they will not be allowed to board the flight. Once in Hawaiʻi, the CDC will conduct compliance checks.
"Note: Tests do NOT have to be done with Trusted Travel Partners under the new international federal requirements, but they  MUST be done with a Trusted Travel Partner for unvaccinated domestic travel."
Non-Direct International Travel to Hawaii
International travelers arriving to Hawaii from another U.S. state or territory are referred to as Non-Direct International Traveler to Hawaii.
Again, referencing Ige's press release, here are the rules starting November 8, 2021:
"International passengers entering the U.S. from another state or territory will be treated as domestic travelers when entering the State of Hawaiʻi. The Safe Travels Hawaiʻi program remains in place for domestic travelers.
"Current Safe Travels Hawaiʻi requirements for domestic travelers include:
Creating a Safe Travels Hawaiʻi account on a digital device
Entering trip details
Filling out a health form, and
Attesting that all information is correct.
"Currently, travelers may bypass the state's mandatory 10-day quarantine in one of two ways:
1) Upload a vaccination document; or
2) Upload a negative NAAT test result. The test must be taken by a Trusted Travel Partner (TTP) within 72 hours of departure for the State of Hawaiʻi."
Additional vaccines to be accepted
Another announcement in this press conference is that Hawaii will be in alignment with the federal government with respect to acceptable vaccines for entry requirements. The state of Hawaii will accept vaccines approved or authorized by the U.S. Food and Drug Administration, and vaccines listed for emergency use by the World Health Organization.
An example that was provided in the press conference was of a Canadian visitor who has received the AstraZeneca vaccine. As the AstraZeneca vaccine is approved by the World Health Organization, it will be accepted for Hawaii.
As far as which vaccines are deemed acceptable, in the press conference, they recommended to check the CDC's page. It was noted that the list is subject to change.
Some Easing of Hawaii COVID-19 Restrictions 
Additionally, Ige announced some limited easing of COVID-19 mitigation measures at restaurants and bars effective November 12, 2021. The good news is that outdoor activity at restaurants, bars and social establishments are no longer subject to capacity/spacing restrictions.
The new rules are a bit complicated for indoor activities and depend on if the county has a policy that limits patrons based on vaccination status or proof of a negative COVID-19 test taken within 48 hours. The details can be reviewed in Executive Order 21-08.
—
At today's check, HawaiiCOVID19.com/travel has not been updated to reflect the November 8, 2021 additions for international travelers. GoHawaii.com/travel-requirements has some additional guidance based on the new international travel rules.
The post Hawaii to welcome international travelers + some COVID-19 rules to relax appeared first on Go Visit Hawaii.