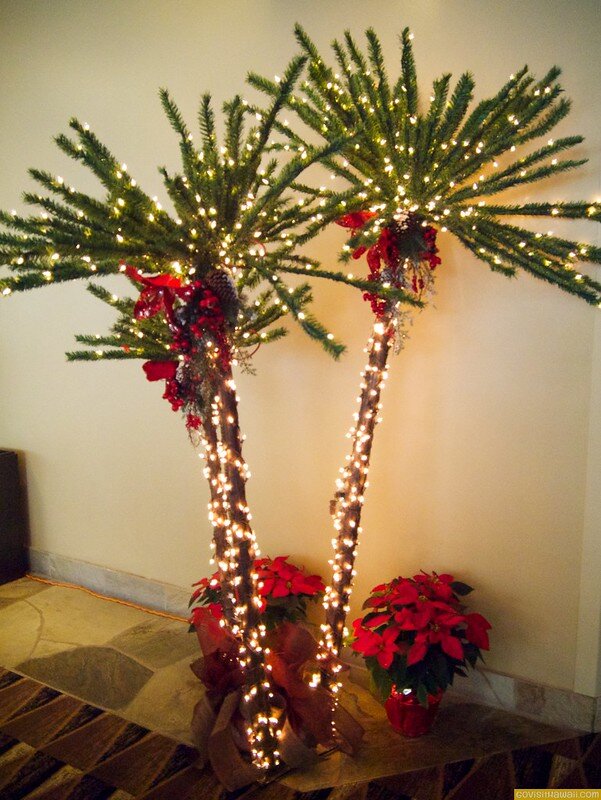 – Easing of some COVID-19 restrictions start today in Hawaii. From a visitor's perspective, the biggest difference is that restaurant capacity restrictions, which should make it easier to dine in Hawaii. The Safe Travels program and indoor mask mandates will continue as is.
– If you're renting a car on Oahu, you'll find a spiffy new rental car facility at Honolulu's airport. They're calling it "Conrac" and it opens today. Arriving passengers can catch a free shuttle from Terminal 2 baggage claim which will take them to the new Conrac facility. There, all the rental agencies have their operations. For more information, see this news release as well as this Hawaii News Now segment.
– Starting today visitors will be required to make a credit card payment when making a reservation to visit Hanauma Bay. See this KITV segment for additonal information.
—
Special call for holiday-related Aloha Friday Photos
Do you have a photo of holiday (Hanukah, Christmas and/or New Year's Eve) decorations you've taken in Hawaii from your visits? We'd love to feature them for Aloha Fridays this December! See this link for easy instructions for submitting your photo. No selfies, please.
The post Hawaii travel news: December 1, 2021 appeared first on Go Visit Hawaii.