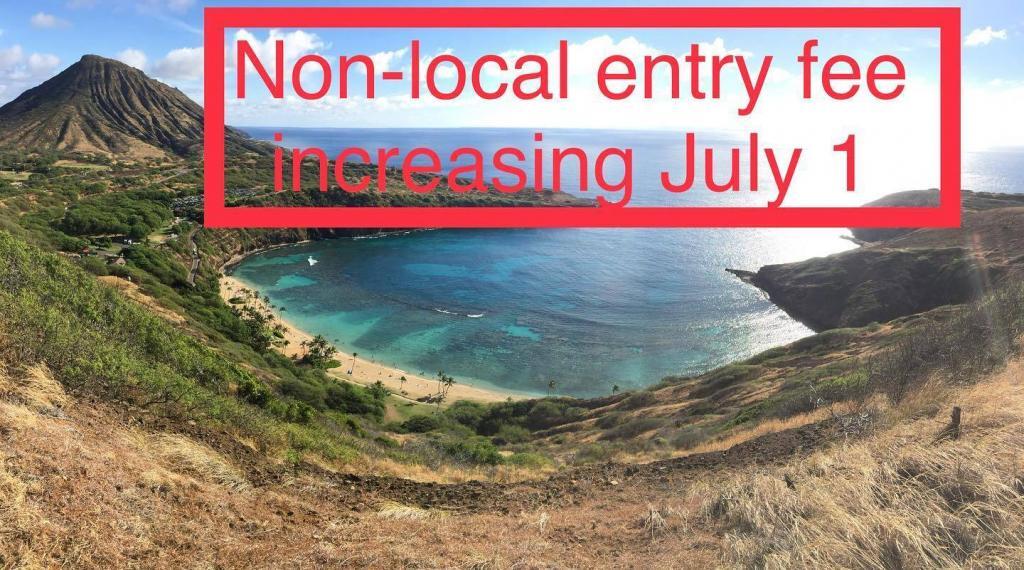 We wish we had better news today for visitors, but unfortunately it's not particularly pleasant.Just a friendly reminder, don't shoot the messenger! As most everyone knows, we operate this site purely from a tourist's perspective because we are tourists ourselves. We are based in beautiful North Carolina from where we have traveled extensively to Hawaii.
– Earlier this month, we told you about the likelihood of fee increases at Honolulu's Hanauma Bay. Well, those proposed fees were approved and go into effect tomorrow, July 1, 2021. It's quite a steep increase to $25 per out-of-state visitors age 13 and older. In December 2020, the fee increased from $7.50 to $12 per person. That means that  fees have increased 333% for non-locals in less than a year. Hawaii residents may continue to visit at no charge. You can read more about this change in a statement by the Honolulu Department of Parks and Recreation. 
– The mayor of Maui is asking for a "pause" in tourists coming to Maui. He's asking the airlines to reduce flights to Maui. He's looking into other solutions, such as additional fees for visitors, to throttle down arrivals. Though May arrivals were down 20% versus the same month is 2019, the mayor seems to indicate the island is overwhelmed. It seems his biggest complaints are traffic congestion and illegal parking. Read more about is issue in this Star Advertiser article.
The post Hawaii travel news: steep increase in Hanauma Bay entrance fee + Maui mayor wants a tourist "pause" appeared first on Go Visit Hawaii.