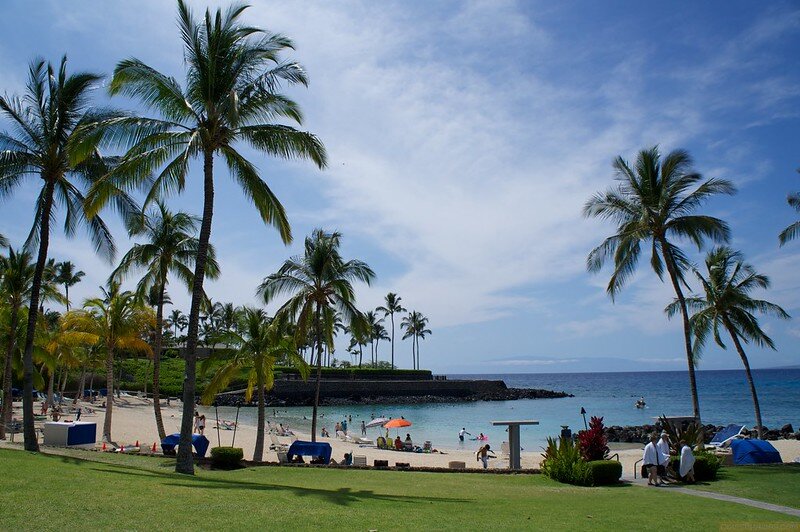 * Starting today, July 8th, travelers who have been fully vaccinated in the U.S. may bypass both Hawaii's COVID quarantine and pre-travel testing requirements. Per hawaiicovid19.com/travel/faqs/, "Beginning July 8, any traveler who is fully vaccinated against COVID-19 in the United States or U.S. Territories will be eligible for the quarantine exception. This means two shots of Pfizer or Moderna vaccine or one dose of Johnson and Johnson plus 15 days after the last dose." Additionally, travelers will need to create an online Safe Travels digital account where they will need to upload their vaccine documents. Additionally, travelers will need to bring COVID-19 vaccine documents with them. Note that unvaccinated travelers ages five and up may continue to bypass quarantine with an approved pre-travel test. Check hawaiicovid19.com/travel for all the requirements. 
* With Hawaii Food & Wine Festival announcing their events for 2021, they're hosting a Hawaii vacation sweepstakes with two, First Class tickets on Hawaiian Airlines, a four-night stay in Waikiki Beach and two priority access tickets to the festival's Kanpai! event on October 14th. Legal residents of the U.S. who are age 21 or older are eligible to enter. See the rules here and enter here.
* Hawaiian Airlines is offering a 10% off main cabin fares for flights between Orlando. Tickets must be booked between now and July 12th, 2021 for travel between August 1st and August 31st, 2021. Some restrictions apply.
* Coco Palms will be auctioned in foreclosure on July 26th per Pacific Business News. This resort was made famous in the Elvis Presley movie Blue Hawaii, but was severely damaged in Hurricane Iniki in 1992. If you've driven through Kapaa, Kauai, you can't help but notice Coco Palm's tranquil setting with only the resort's ruined framework remaining. We wonder what's next for Coco Palms?
* If you were on the Big Island for July 4th and waited for the Kona fireworks, what a disappointment! A technical issue caused the postponement to July 5th per Big Island Now.
The post Hawaii travel news: US vaccine exception starts today + Win a trip to Hawaii Food & Wine Festival + More! appeared first on Go Visit Hawaii.