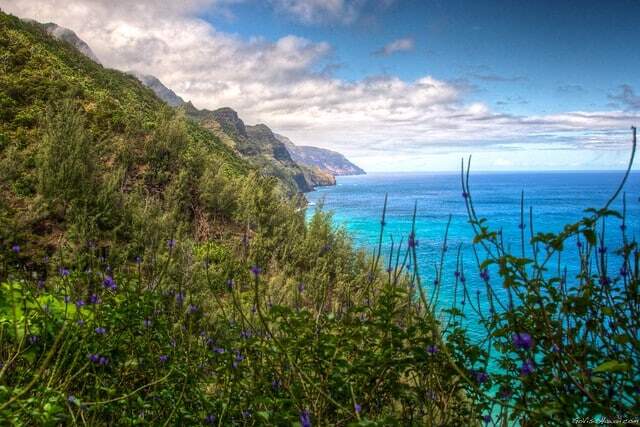 * To celebrate the launch of Hawaiian Airlines service to Boston from Honolulu, they're giving away 160,000 HawaiianMiles (enough for two roundtrip tickets from the US mainland) and a four-night stay at The Royal Hawaiian Resort (or the Sheraton Boston Hotel.) See this link for sweepstakes entry and official rules.
* Polynesian Cultural Center on Oahu is running a 15% off promotion through May 31, 2019. That's 5% more off than what they normally offer. You will need to book directly with them 10 days or more in advance. We recommend their "Get All Three" package which includes the island villages, luau and excellent evening show.
* Halepuna Waikiki, the former Waikiki Parc Hotel, is due to open in October 25, 2019. From the photos we've seen of their renovation, it looks really nice.
* Some of the first images of the renovated and rebranded Auberge resort at Mauna Lani have been released.
* If you're hoping to step foot on the USS Arizona Memorial, you'll have to wait until sometime  in the fall. In the meantime, a pleasant boat tour takes visitors into Pearl Harbor for a closer look at the memorial.
* Speaking of Pearl Harbor, the World War II Valor in the Pacific National Monument has a new name — Pearl Harbor National Memorial. That'll be a whole lot easier to remember now.
* There's good news out of Kauai regarding the reopening of Haena and Napali Coast state parks. Both are due to re-open in June. A new reservation system and park-and-ride type shuttle service will be implemented to decrease the issues with over-tourism and limited parking. A reservation fee will be required, but we've not seen the details yet. We'll be keeping an eye on it. In the meantime, learn more here and here.
* Hawaii News Now has a story about the growing problem of tourists driving down into Waipio Valley on Hawaii Island. We certainly do not recommend that you attempt to drive this steep and treacherous road. There are much safer ways to get to the scenic valley floor than driving it yourself. We recommend Waipio Valley Shuttle Tour.
The post Hawaii vacation news and deals: April 23, 2019 appeared first on Go Visit Hawaii.