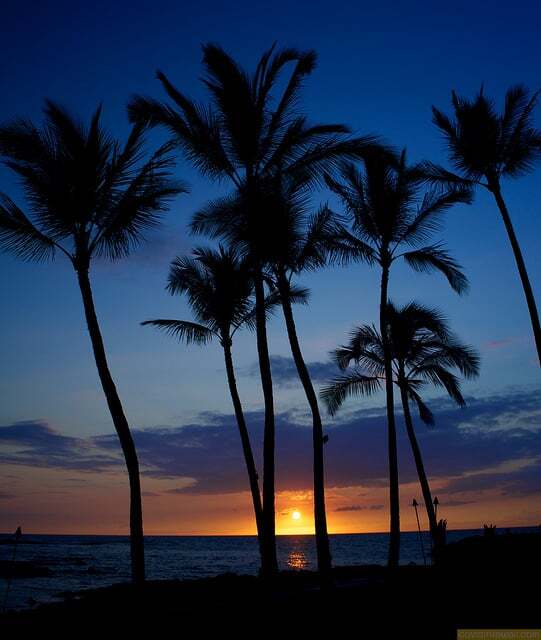 * Last week Tropical Storm Calvin passed south of the Hawaiian Islands. It was the first tropical storm of 2023 that's come close to Hawaii, which resulted in some heavy rain. This event provides a good opportunity to mention that we are in the Pacific hurricane season. Officially, the seasons starts in June and runs through the end of November. Hurricanes are very rare events in Hawaii. In over 150 years of record keeping, only three hurricanes and two tropical storms have made landfall in Hawaii. See our updated article from 2018 with FAQs about hurricanes in Hawaii.
* One of our favorite Hawaii restaurant groups, Monkeypod by Merriman, has opened a new location at Waikiki Beach in the Outrigger Reef Waikiki Beach Resort. This Waikiki location is beachfront with an outstanding view.
* Kona Village, A Rosewood Resort opened this month. This unique resort offers hale (or individual, thatched-roof "hut") style rooms and outdoor showers. So far on TripAdisor, the reviews are excellent. This resort had to close in 2011 when a tsunami caused significant structural damage. We're so happy that Kona Village has been refurbished and is open once again.
* Travelzoo has an excellent deal for one of our favorite Hawaii (Big) Island hotels — the luxurious Fairmont Orchid. (Read our review.)  It's $399 per night with included daily credit of $50 plus the daily resort fee is waived. Learn more about this deal here.
The post Hawaii vacation news and deals: July 26, 2023 appeared first on Go Visit Hawaii.