While we can't truly travel to Hawaii right now, we can let our tastebuds take us there on a virtual trip. We've rounded up some great, simple recipes to get a taste of Hawaii, but from home. It's the next best thing to being there.
Since we don't have the luxury of shopping around for ingredients at the moment, we tried to focus on recipes that have relatively simple ingredients that may already be in your pantry or to easy find and/or order online.
Breakfast
Hawaiian Style Pancakes
We aim to find fluffy pancakes with coconut syrup every time we're in Hawaii. This indulgence is one of our favorite ways to start the day. So, we thought this list must start with a pancake recipe that has macadamia nuts and a coconut whipped cream. We chose this Hawaiian Style Pancake recipe because the contributor appears to have created a dupe for Maui's famous Gazebo Restaurant pancakes that have people lining up every morning. Add some homemade coconut syrup or buy this coconut syrup that's made in Kauai.
For an easy version of Hawaiian style pancakes, Amazon has a neat Hawaiian pancake gift package with six different flavored-pancake mixes and a bottle of coconut syrup. It's pricy, but convenient.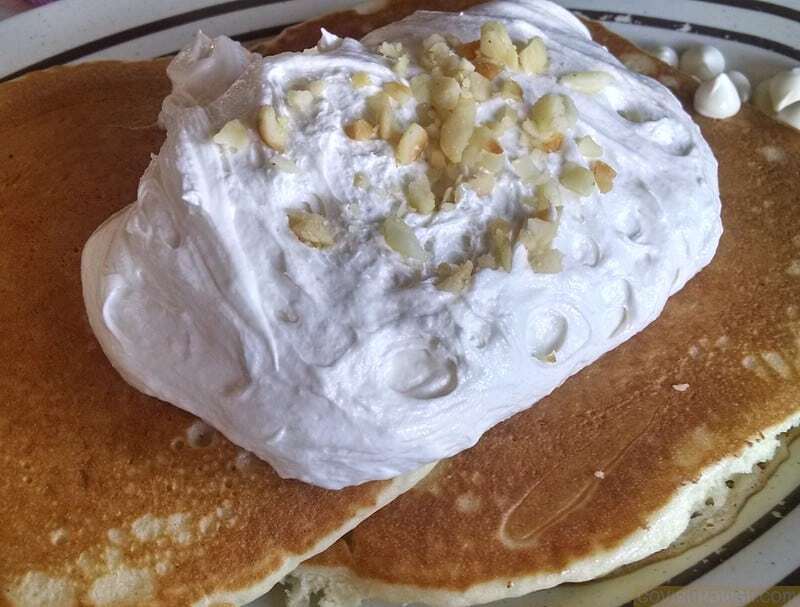 Loco Moco
The Loco Moco is arguably Hawaii's most popular breakfast dish. Actually, it's not just for breakfast. We've had it for lunch and dinner, too. It has a rice base that's topped with a hamburger patty, gravy and a fried egg. It's easy enough to prepare without a recipe, but if you need one, this one looks tasty. The secret to a good loco moco is in the gravy.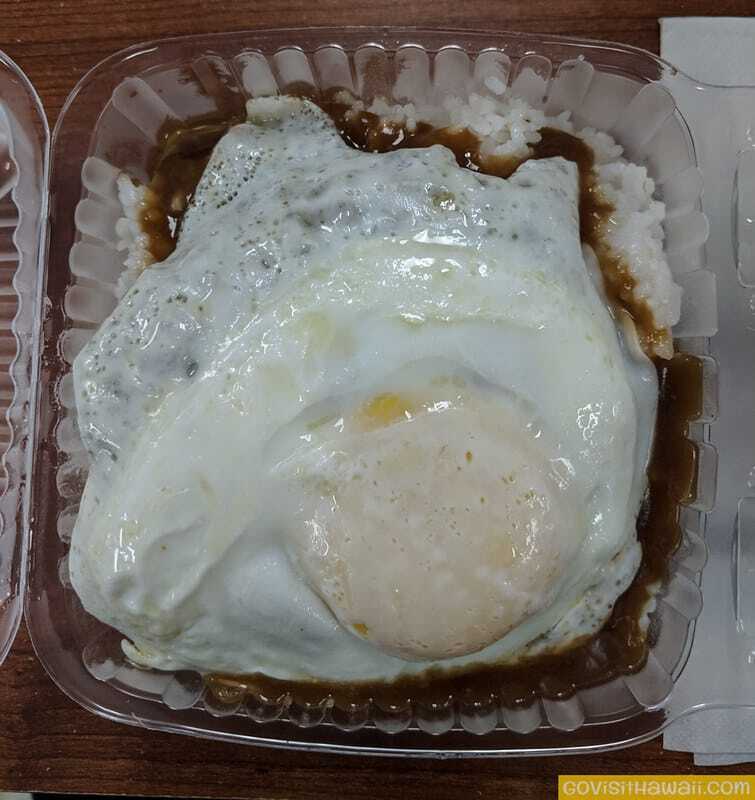 Lunch and/or Dinner
Kalua Pork
Even though we can't exactly replicate making delicious kalua pork cooked in an imu oven, we can still try to reproduce the flavor with liquid smoke flavoring. This kalua pork recipe has a five-star rating with nearly 1,400 reviews. It's super easy to make in a slow cooker.
You can eat kalua pork on its own, in Hawaiian rolls or perhaps top it with a guava barbecue sauce.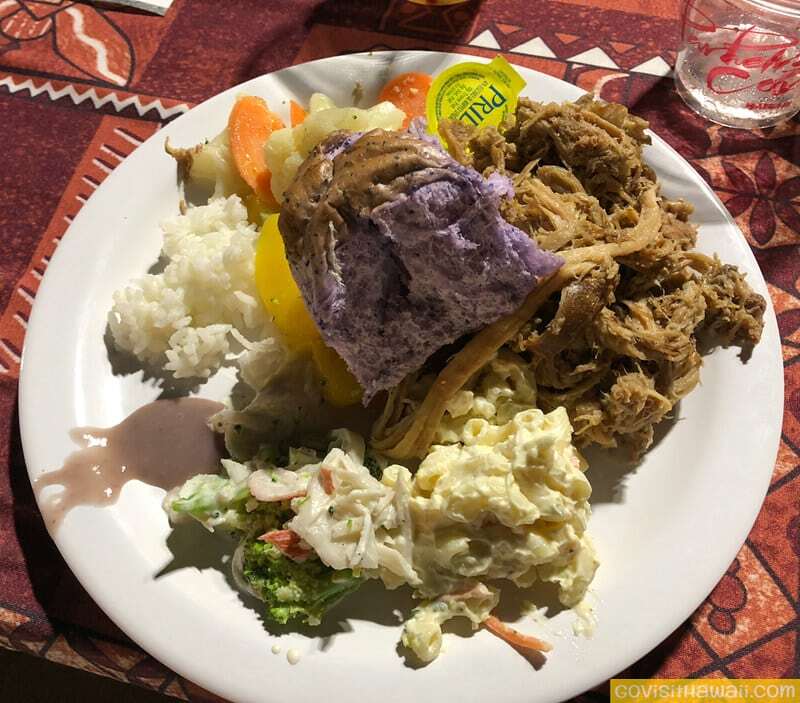 Macaroni Salad
Go to any plate lunch restaurant in Hawaii and you'll find macaroni salad. Here's a yummy looking recipe to try to replicate this popular side dish.
Cocktails
Mai Tai
The Mai Tai is Hawaii's most famous cocktail. It seems that many bars put their own spin on it by varying the ingredients. We were very careful to find recipes from top Hawaii sources, because just any old recipe will not do. It's got to be from Hawaii. Some popular Oahu hotels have kindly shared their recipes: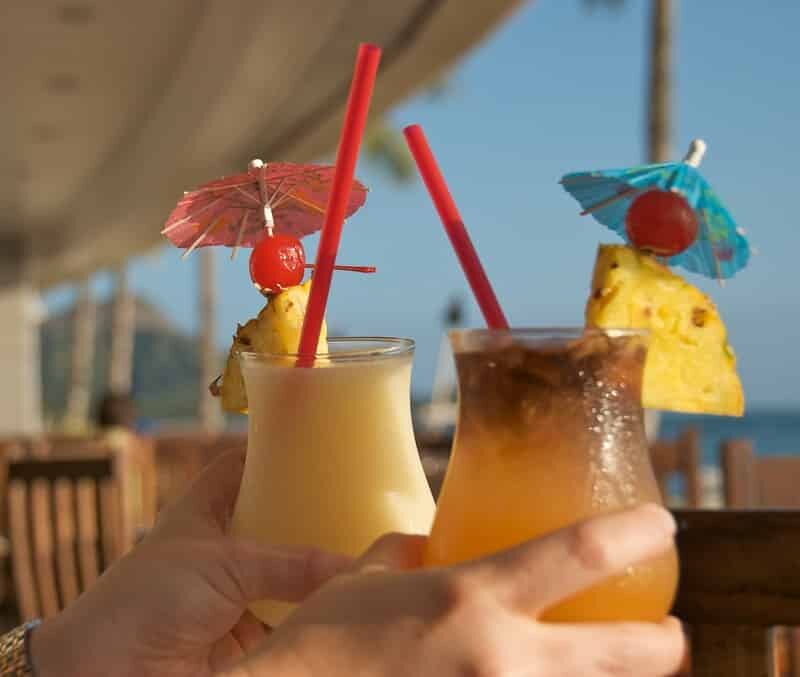 Lava Flow
The Lava Flow is another cocktail that's special in Hawaii. It's basically a pina colada with a strawberry sauce. Like the Mai Tai, there are many variations of the Lava Flow. Here's a recipe that uses ingredients that are relatively easy to find.
Dessert
Dole Whip
You can recreate a sweet and refreshing Dole Whip at home with this recipe that only has four simple ingredients and uses a blender.
You can purchase a pre-made Dole Whip mix. The package makes 89 servings though. From reading reviews, it appears that you can portion it out for smaller batches. You'll need an ice cream maker, too.
Chocolate Haupia Cream Pie
If you've ever tried a slice of Chocolate Haupia Cream Pie from Ted's Bakery, you know how delicious this blend of chocolate and coconut is. Oh so yummy! I searched for a recipe to duplicate it and this one seems to be really close.
—
Who's hungry? What recipe do you plan to make?
The post Hawaiian recipes to enjoy a taste of Hawaii while staying at home appeared first on Go Visit Hawaii.