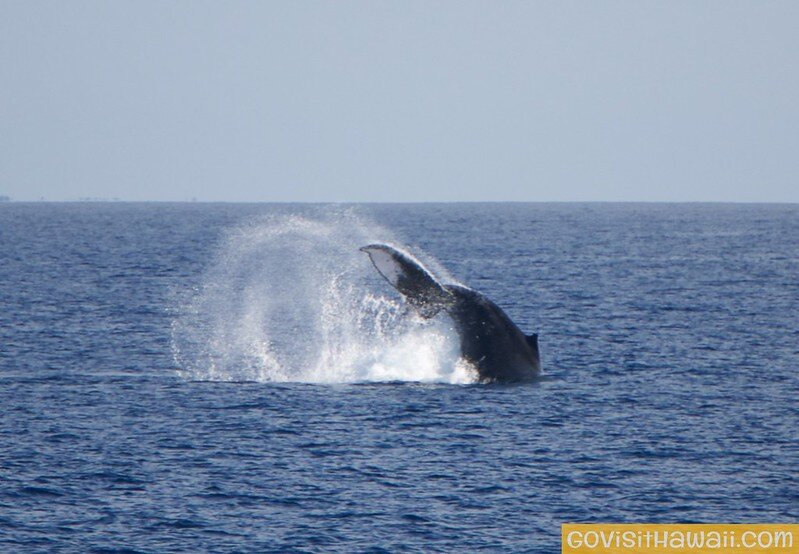 The first humpback whale of the season was seen on October 9th off the southwest coast of Kauai! According to The Garden Island newspaper, two different tour boats reported seeing this early arrival.
Though this first humpback is now swimming around the Hawaiian Islands, the true season for humpback whale watching doesn't start until December-ish. That being said, with one whale already seen, more may be out there. So do keep your eyes peeled if you are visiting anytime soon.
Experts estimate that it takes four to six weeks for a humpback whale to swim from Alaska to Hawaii. So, more whales are most likely making their journey for their winter birthing and breeding season.
When is the best time to look for humpback whales in Hawaii?
We created the following chart to show which months you are most likely to see humpback whales. January, February and March are the peak months.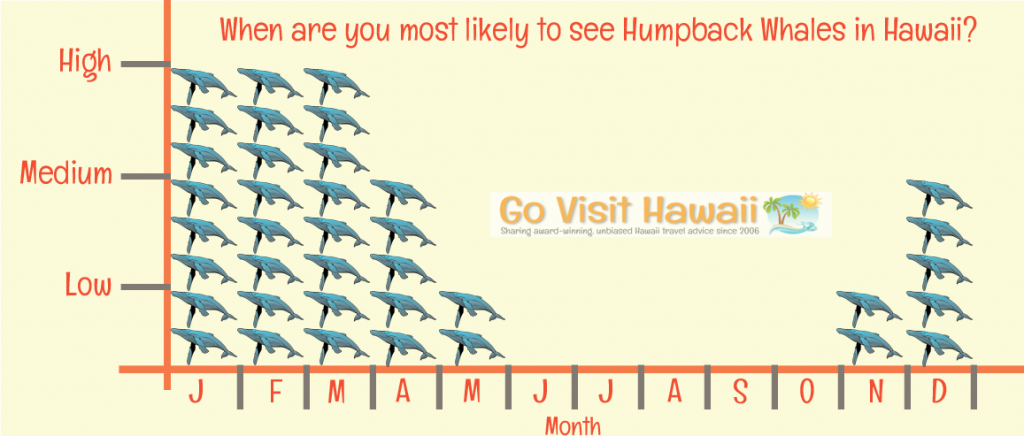 Perhaps we should have a mini or solo whale on the chart for October as a few folks in Kauai have seen a whale this year. However, we've been to Hawaii in October many times and even though we look for whales, we've never seen one in October.
Where are the best places in Hawaii to look for humpback whales? 
Where you are looking for humpback whales also factors into how likely you will see whales. The following chart from NOAA shows the areas of each Hawaiian Island where whales are seen most often.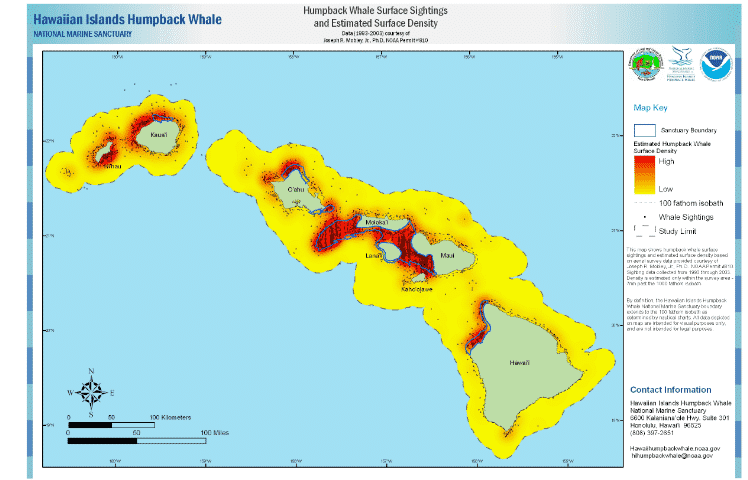 For more tips and insights, see our article on when and where to see humpback whales in Hawaii.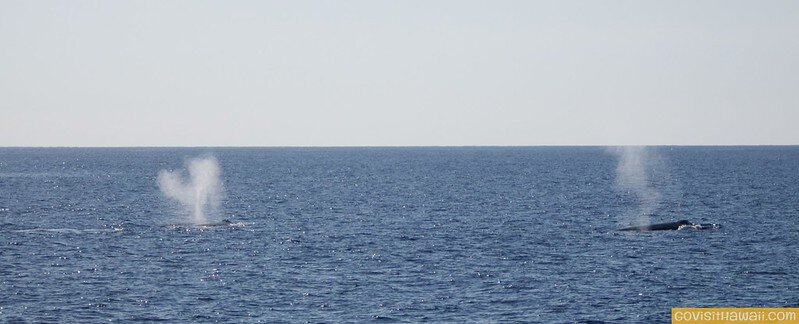 Whale watching is super addictive and mesmerizing. We absolutely love it!
14th annual first humpback whale sighting contest winners
Congratulations to our two winners for this year's contest to guess the first sighting! Joyce and Sandra both guessed October 9th. Well done ladies!
—
Will you be whale watching in Hawaii this season?
The post Hawaii's 2023/2024 humpback whale season is underway! appeared first on Go Visit Hawaii.