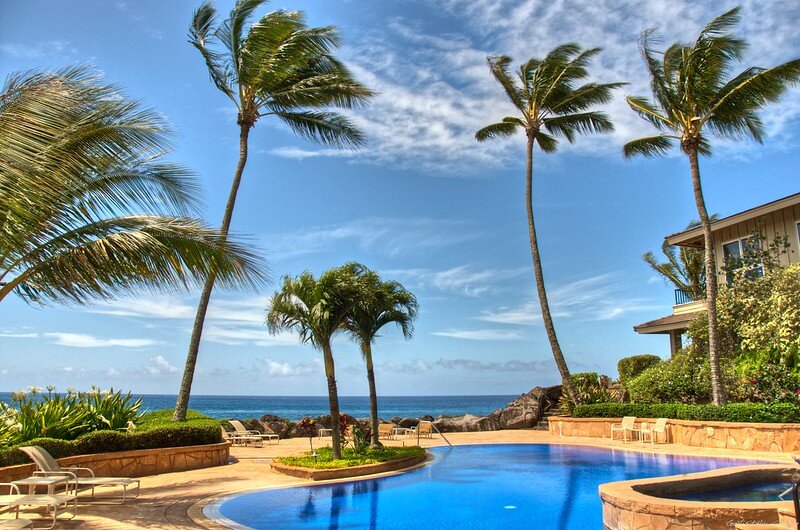 Last month, we shared the concept of "resort bubbles" which are also known as "geo-fenced" vacations. It had been a while since we've heard about "resort bubbles" so we thought that perhaps the idea had been tossed away. That was until yesterday, when the the news came out that Kauai's plans to actually open resort bubbles was approved by the governor. Per the Star-Advertiser:
"Kauai Mayor Derek S. K. Kawakami announced today that Gov. David Ige has signed Kauai's Emergency Rule 16, which would permit visitors at participating resorts to leave their hotel rooms to utilize the resort's property, including pools and on-site restaurants during their mandatory quarantine period. But there's a catch, they've got to agree to wear an electronic monitoring bracelet, which will be tracked by participating resorts."
It's not clear if beach access would be allowed or not. We would tend to guess that beach access would not be allowed as beaches are not considered private, hotel property in Hawaii.
The Star-Advertiser news article goes on to say,
"The order requires that participating resorts must establish security and enforcement policies to protect the safety of guests and employees. Participating resorts are responsible for security and enforcement of the program, and must continue to follow all other emergency rules, such as mask-wearing and physical distancing.
Hotel security will notify the Kauai Police Department if guests tamper with the monitoring unit or leave the resort bubble. Violators of these emergency orders, if convicted, could face a fine of up to $5,000 or serve up to a year in jail, or both."
 This newly approved emergency rule calls this resort bubble concept, "Enhanced Movement Quarantine." Basically, it allows guests who must quarantine to have access to the resort amenities whereas the current quarantine order requires guests to be fully confined to their individual hotel room for 14 days.
Though the concept was approved, Kauai hasn't set a date for starting it. Per the Star-Advertiser, several hotels have expressed an interest in participating.
We suppose if you absolutely had to go to Hawaii and first quarantine, the Enhanced Movement Quarantine is more desirable than being confined to a single hotel room for 14 days. If, however, this notion is being thought as a way to semi-open tourism and restart that part of the island's economy, we're not sure there's much, if any, demand for it.
Maybe we're missing something, but we just don't see the appeal. What about you? Would you travel to Hawaii for a resort bubble vacation?
The post Kauai gets OK to open "resort bubbles." Would you go? appeared first on Go Visit Hawaii.