We continue our series highlighting great infinity pools at Hawaii hotels. Today, we're going to focus pop over to the island of Kauai to see their great options.
Timbers Kauai Ocean Club & Residences
The luxury resort Timbers Kauai is located in Lihue by Nawiliwili Harbor. It's partially private residences, partially fractional ownership, but it also offers units available for vacation bookings.
From the photos, the infinity pool is so ideal. It really looks like the pool blends straight in to the ocean.
For another view of this infinity pool, we like this photo that Timbers Kauai posted on their Facebook page.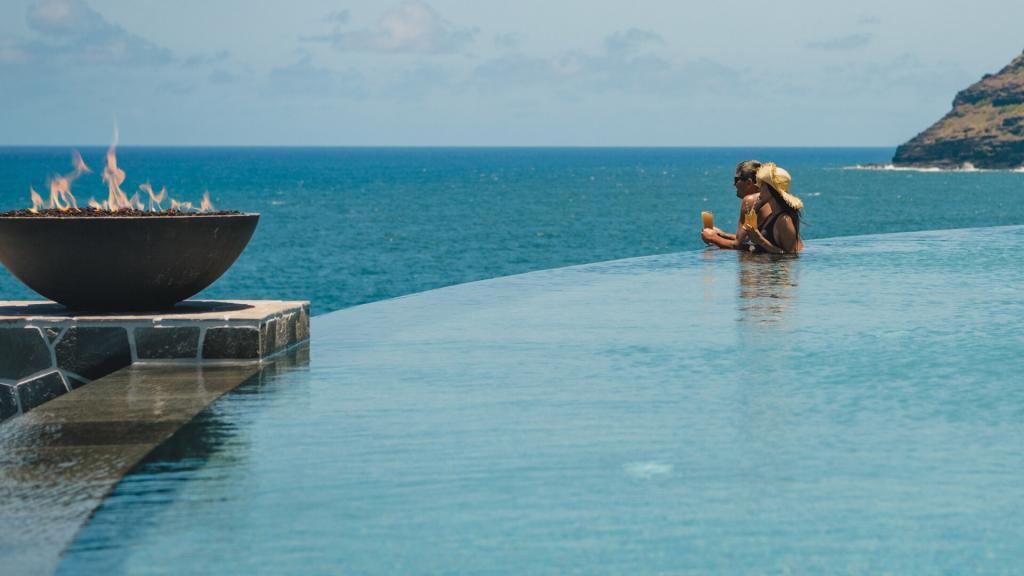 Sheraton Kauai Coconut Beach Resort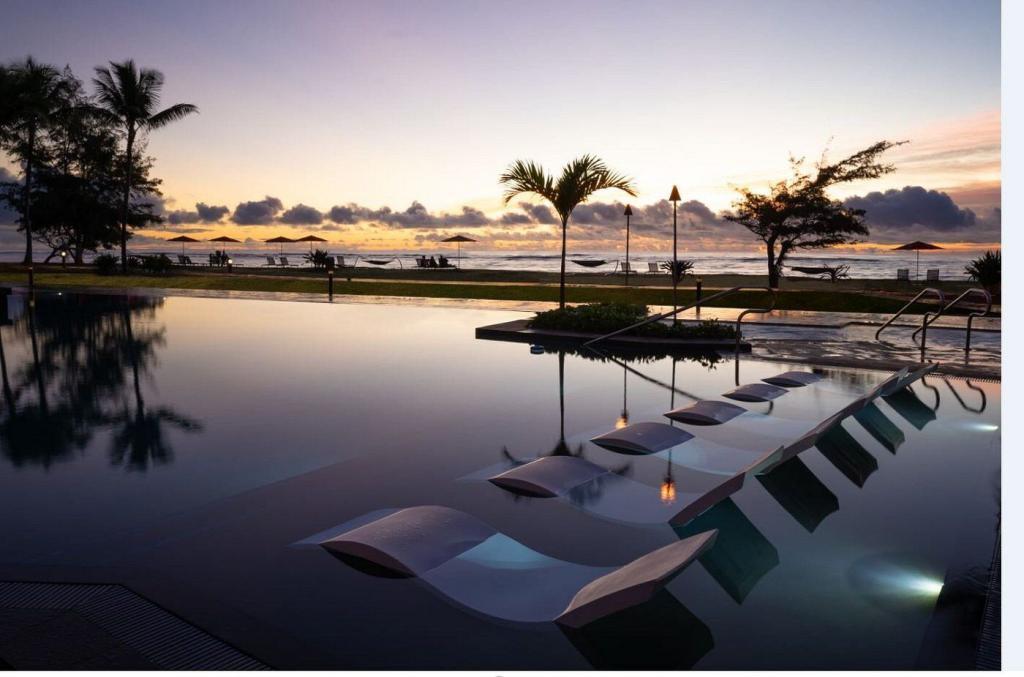 Within the last few years, Sheraton Kauai Coconut Beach Resort completed a renovation with new pool amenities — including an infinity edge pool. It looks nice, but one downside is that this pool isn't elevated for enhanced and unobstructed ocean views. This pool is in ground.
This Sheraton in Kapa'a is the most affordable option in Kauai with an infinity pool. We stayed at this resort before it was renovated and rebranded to a Sheraton. It's relatively budget-friendly and in a nice, central Kauai location.
The Westin Princeville Ocean Resort Villas
The Westin Princeville Ocean Resort Villas have an infinity pool which offers ocean views from this cliffside resort.
The following photo was shared on their twitter account.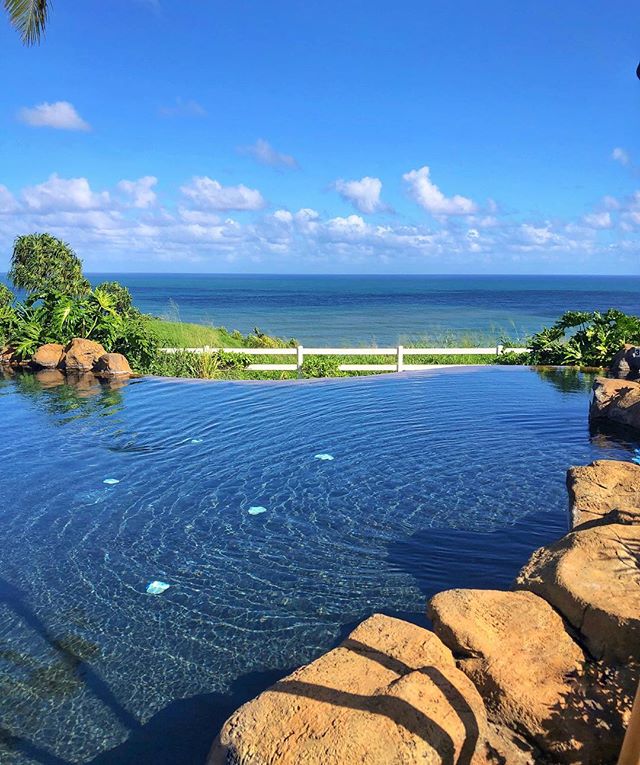 The Westin Princeville Ocean Resort Villas offer vacation-ownership as well as leisure travel accommodations. Their villa-style accommodations have kitchen amenities and up to two-bedroom units.
We stayed at this resort in 2009, which was just a year after this resort opened. I don't recall seeing the infinity pool, so I believe that may be a new edition.
1 Hotel Hanalei Bay
Arguable Kauai's most luxurious resort is the former St. Regis Princeville Resort. It has been closed since 2020 and is due to re-open as 1 Hotel Hanalei Bay. From their website, they're showing a wonderful, new, adults-only, infinity pool.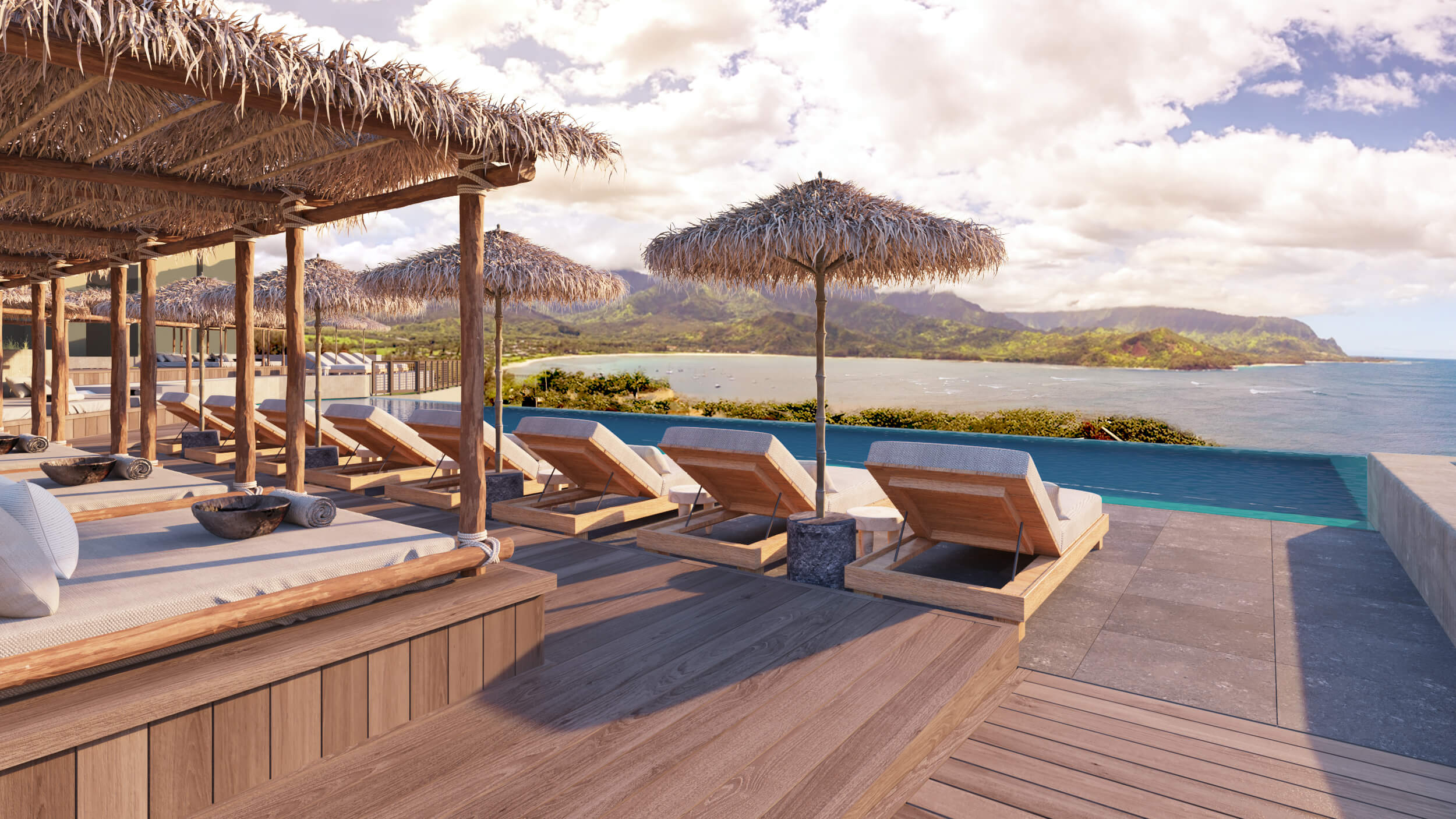 The million-dollar views from this resort are breathtaking.  So, an infinity pool is a perfect addition to soak in the scenery.
—
Which of these Kauai infinity pools are strike your fancy? We wouldn't mind spending a good deal of time at any of them.
The post Kauai infinity edge pools appeared first on Go Visit Hawaii.