If you're seeking the beauty and relaxation that you can find at an infinity edge pool, several Maui hotels have some excellent ones!
Let's take a closer look at these ah-mazing pools…
Wailea Beach Resort – Marriott, Maui
Well, wow, this Marriott in Wailea has an outstanding infinity edge pool. If I remember correctly, this hotel was one of the first in Wailea to install an infinity edge pool, which then prompted the neighboring luxury hotels to up their pool game.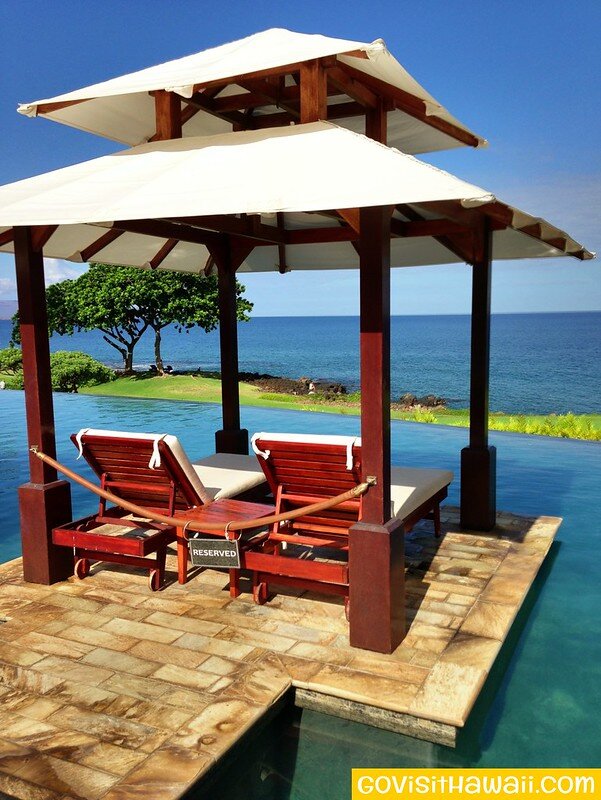 Maluhia Pool is an adults-only pool with many lounge chairs facing the pool and ocean. Cabanas are available to book for a fee. See this link for more information about the Maluhia Pool and others at the resort.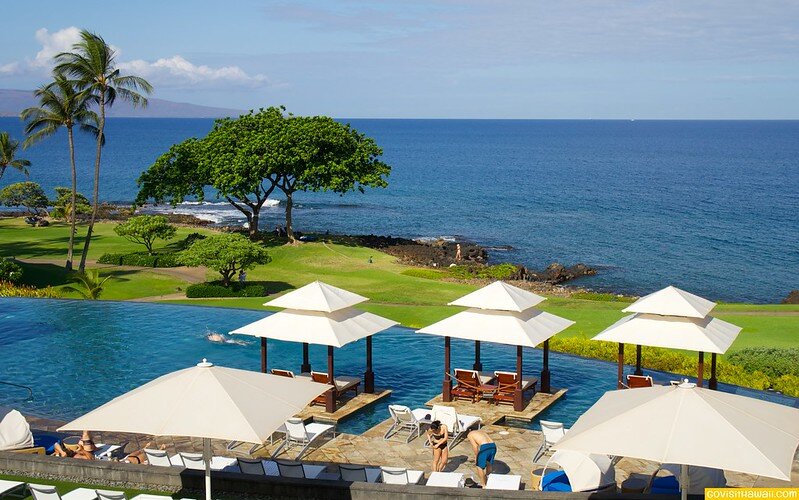 For more information of this resort, see the hotel's website along with our review from several years ago.
Andaz Maui at Wailea Resort
This Wailea Andaz resort has multiple infinity pools situated in a terraced fashion. Loungers at each level allow guests to face the pool and ocean for lovely views.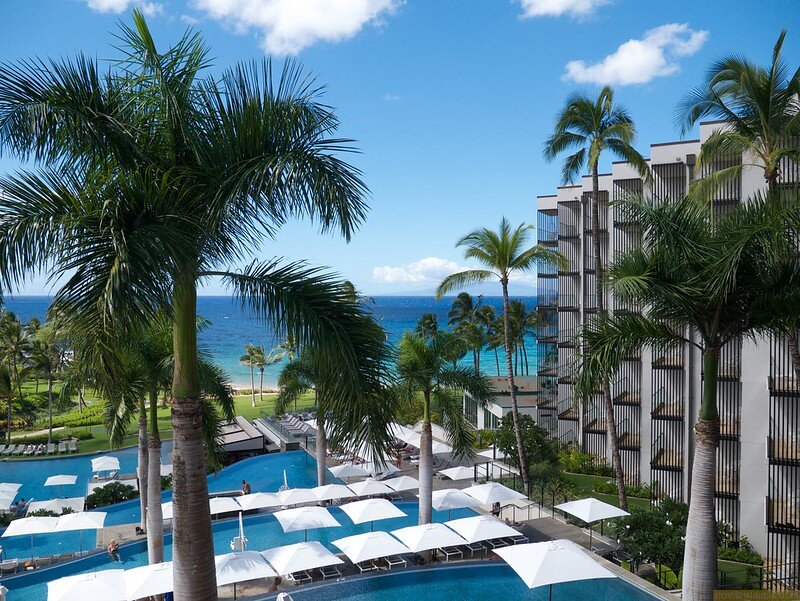 In addition to the the terraced pools, this resort has a separate, adults-only infinity pool.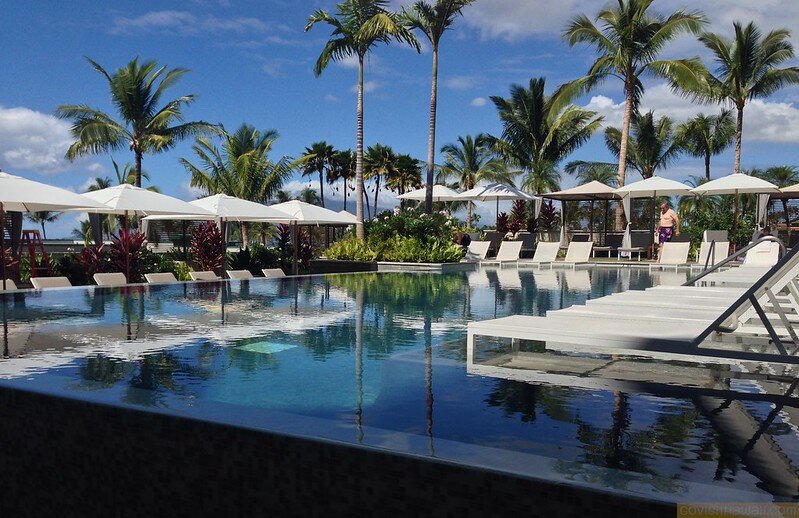 For more information on this Andaz resort, see our review and the hotel's website.
Montage Kapalua Bay
Montage Kapalua Bay has many outstanding pools, including infinity edge pools.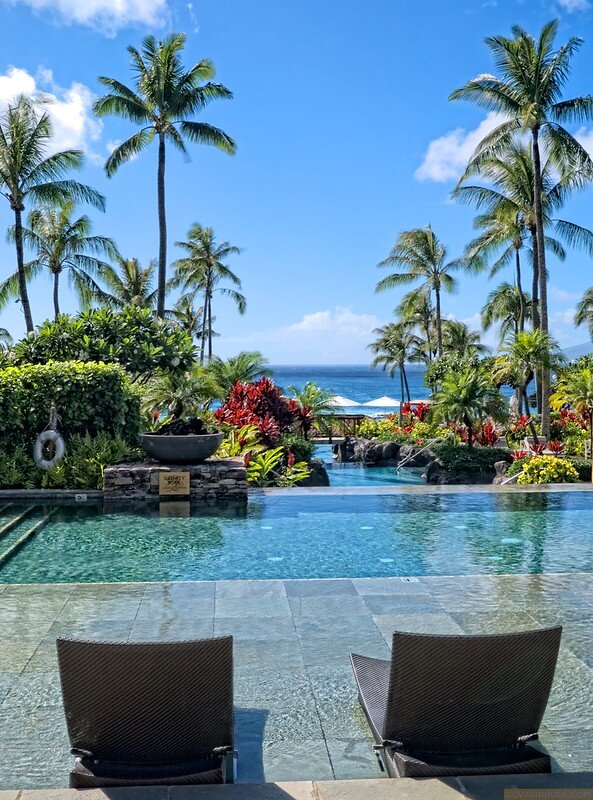 The resort's adults-only Serenity Pool offers great views of Kapalua Bay.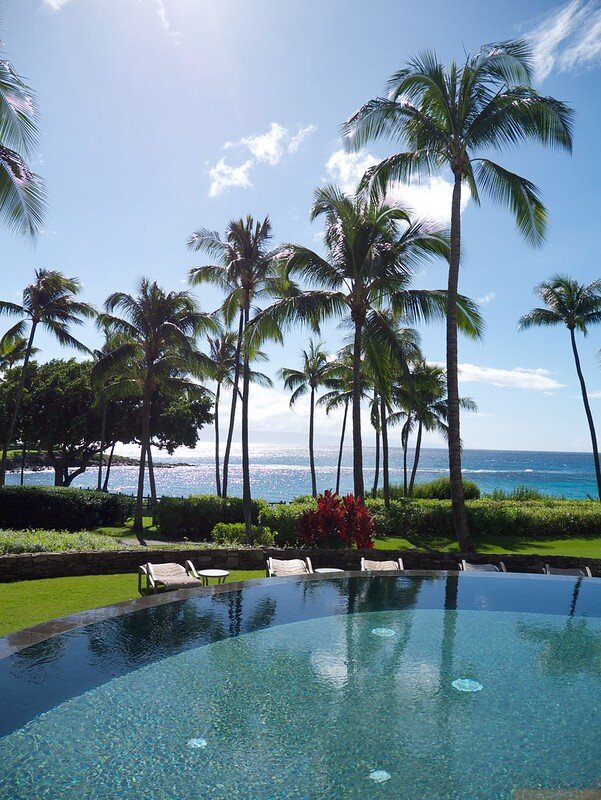 For more information, see the resort's website as well as our review of this luxury resort.
Four Seasons Resort Maui at Wailea
This resort's serenity pool offers elevate views of the Pacific and the islands beyond.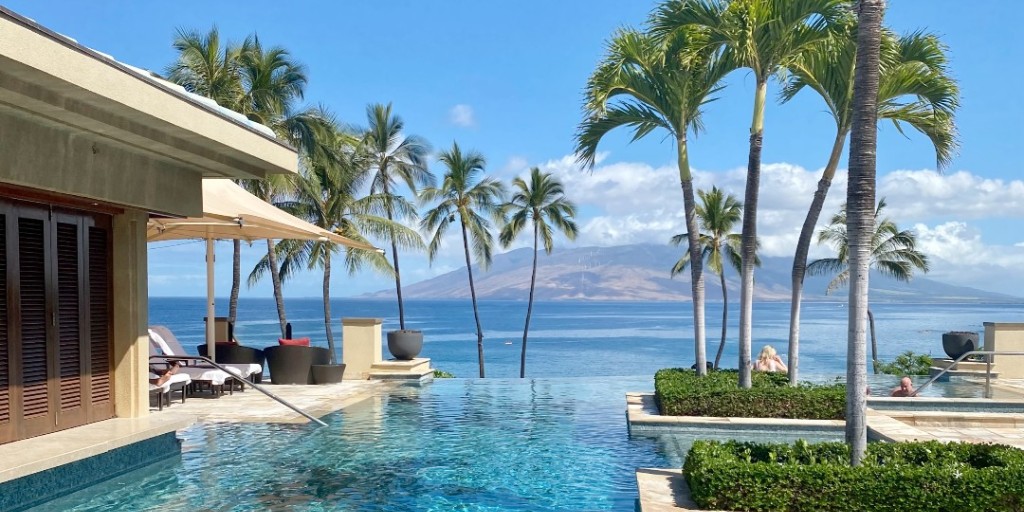 For more information about this resort, see their website.
Hana-Maui Resort
The Hana-Maui Resort has an infinity-style pool of sorts in a remote, tropical location.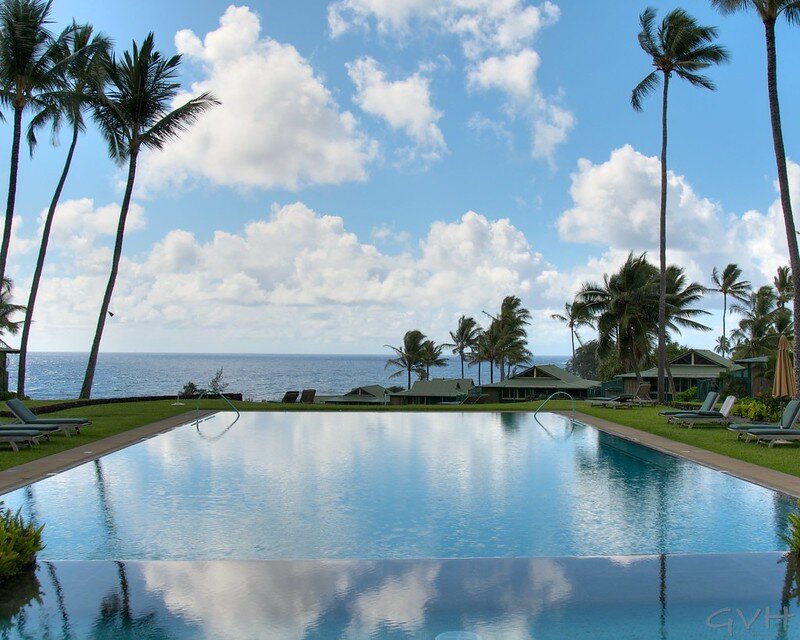 For more information, see the hotel's website. We stayed here when it was under a different management. Some of their options and services have changed, but much of the resort has stayed the same. Our review from with this resort was under different management is here. For more updated reviews, check this TripAdvisor link.
—
So, those are our top picks of infinity edge pools at Maui hotels. Which one appeals to you most?
The post Maui hotels with the best infinity pools appeared first on Go Visit Hawaii.