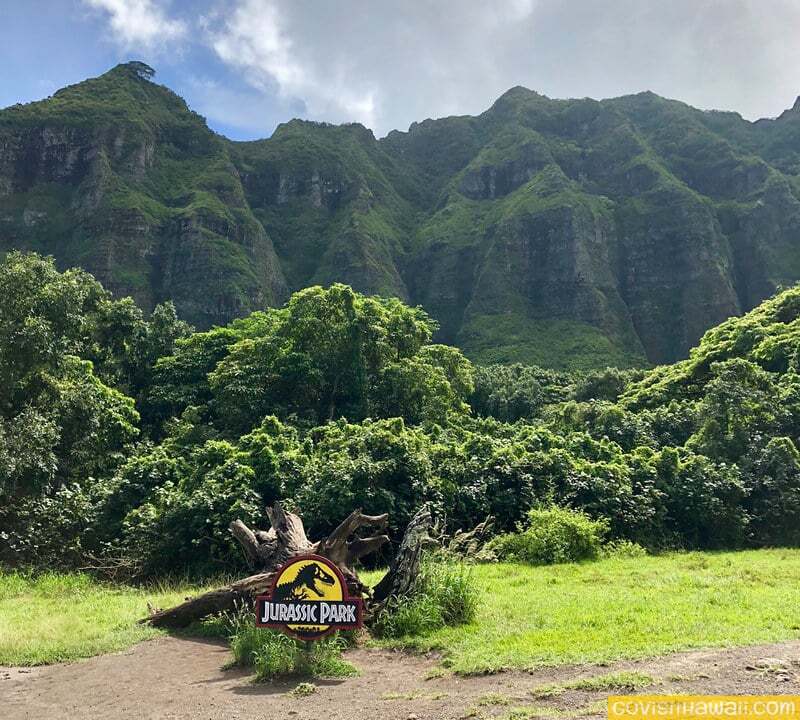 If we can't be in Hawaii now, perhaps watching a movie or show set in Hawaii is the next best thing to being there. The following films and shows contain Hawaii scenery or a connection to Hawaii.
Movies
50 First Dates
Jurassic Park
Jurassic World
Jurassic World: Fallen Kingdom
Jumanji
Kong Skull Island
Molokai – The Story of Father Damien
Six Days Seven Nights
Forgetting Sarah Marshall
South Pacific
Blue Hawaii
Just Go With It
Midway
Pearl Harbor
Animated Movies 
Lilo and Stitch
Moana
TV Shows
LOST
Hawaii Five 0
Magnum PI
Gilligan's Island
—
Hawaii has been the backdrop for many blockbuster movies. Most of them have been filmed on Kauai and Oahu. On both islands you can take movie site tours.
On Oahu, numerous shows and movies have been filmed at Kualoa Ranch. Which ones were filmed there? To name just a few — Hawaii Five-0, LOST, 50 First Dates and the Jurassic series — all used Kualoa Ranch. If you visit the ranch, you will start to recognize it.
We took three tours at Kualoa Ranch that all showed some part of movie sets. Here are our video overviews:
Jurassic Jungle Jeep Expedition 
Here's our review of the Jurassic Jungle Jeep tour.
Hollywood Movie Sites Tour
Here's our review of Kualoa Ranch movie set and ranch tour.
Taste of Kualoa Farm Trolley Tour
Here's our review of the Taste of Kualoa Farm Trolley Tour
Have you seen any movie set locations in Hawaii?
The post Movies and shows filmed in Hawaii to get you through staying at home during COVID-19 appeared first on Go Visit Hawaii.