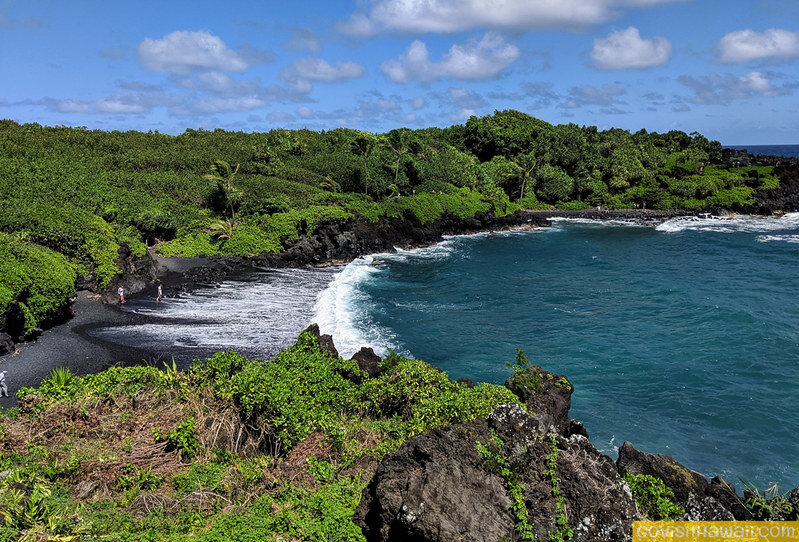 If out-of-state visitors want to visit Wai'anapanapa State Park, the beautiful black sand beach off Maui's famous road to Hana, they'll have to make a paid reservation. Hawaii residents will continue to be able to visit without a fee or reservation and parking spaces will be held specifically for them.
This new system is designed to limit tourists and over crowding on the road to Hana. Here's an excerpt from the Maui News about the purpose:
"As a response to rural East Maui residents seeking reprieve from high traffic and increased crowding, the new state system will help manage traffic flow into the area, according to state Senate Majority Leader J. Kalani English, who has been facilitating with state Rep. Lynn DeCoite the East Maui Reservation Project, an effort to mitigate over-crowding in East Maui after COVID-19. The year before the pandemic, visitor numbers reached a record high in Maui County."
"This is a new way to better manage the impacts of tourism on our local communities and I look forward to working with DLNR to implement these types of systems in other areas of my district," English said in the release.
You can access the new reservation system at www.gowaianapanapa.com. It went live February 15, 2021, with the first available reservation set for two weeks later, March 1, 2021.
With any new system, the rules, costs and schedules are subject to change, but let's look at what they've set up so far. There are various options ranging from a walk-in to commercial tour vehicles. Rather than complicating the description with the all the options, we'll focus on the experience of the average tourist who is driving a rental car: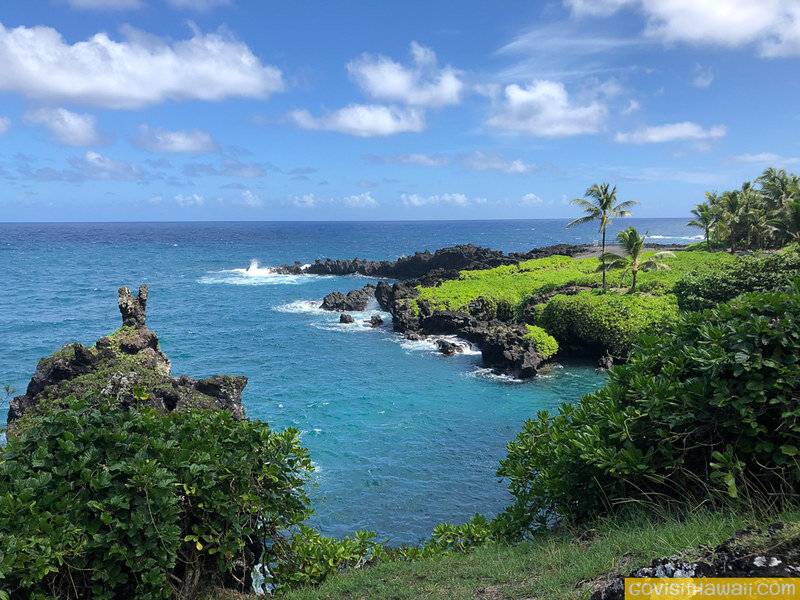 So, it's going to be trickier to plan your day touring the road to Hana if you want to visit Wai'anapanapa State Park. Could you still have an enjoyable day without visiting this park? Yes, but, in our opinion, it's worth the effort to try to include it in your plans.
As always, we give our readers the very same advice we would give to our friends and family. So, what would we do if we were planning a day touring the road to Hana including a stop at Wai'anapanapa? Here's some food for thought: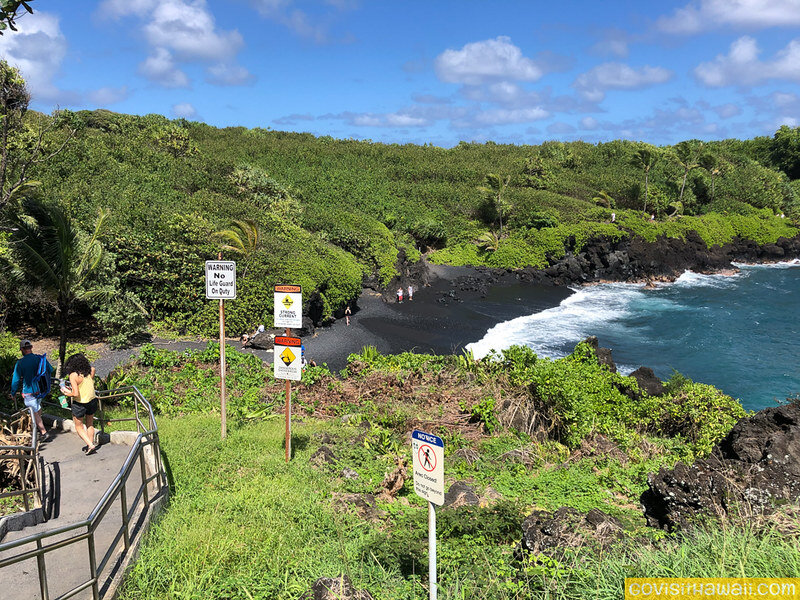 What if you're unable to secure a reservation, but you still want to see Wai'anapanapa? In this case, here are some brainstorm ideas:
Once again, bear in mind that this is a new system and is subject to change. Here are the official resources for you to check for the current fees, schedules and polices:
What are your thoughts and suggestions on this new system?
The post New reservation system to visit Wai'anapanapa Black Sand Beach off Maui's Road to Hana appeared first on Go Visit Hawaii.