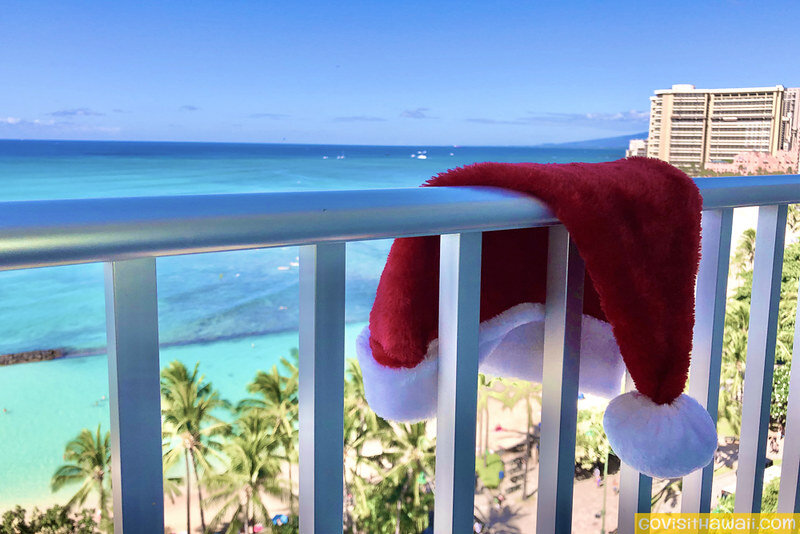 Our Waikiki Christmas page is up to date and ready for use! You can view it at this link: Waikiki Christmas Guide 2020. It has fun things to see and do, dining and church services that are special for this Christmas season.
COVID-19 has altered everyone's 2020 and, of course, the Christmas season in Waikiki is going to be very different compared to years past. Here's a summary of the changes:
There aren't as many dining options this year. Sadly, some restaurants that are normally in our dining section did not survive the economic impact of COVID. Other restaurants that are usually in our guide have not opened yet.
Oahu is opening and closing businesses and organizations based on the number of virus cases and the positivity rate. In general, capacity is restricted. You can view their tier system here.
Big events that would draw crowds are cancelled.
Santa must wear a mask and socially distance in Hawaii. See what's expected from residents and visitors due to COVID-19.
Santa and other travelers to Hawaii need to make sure they understand the travel restrictions, particularly the option to pre-test in order to bypass quarantine. See the Hawaii Safe Travels guidelines.
Even though COVID has thrown a big monkey wrench into everything, we can still make the best of the situation. Waikiki Beach will be just as beautiful as it always is at Christmas time. As our guide shows, there are still plenty of fantastic things happening this holiday season. Once again, you can access our guide here –> Waikiki Christmas Guide 2020.
Whether you'll be celebrating Christmas in Waikiki or elsewhere, we wish you a Mele Kalikimaka!
The post Our Waikiki Christmas 2020 Guide Includes COVID-19 Updates appeared first on Go Visit Hawaii.