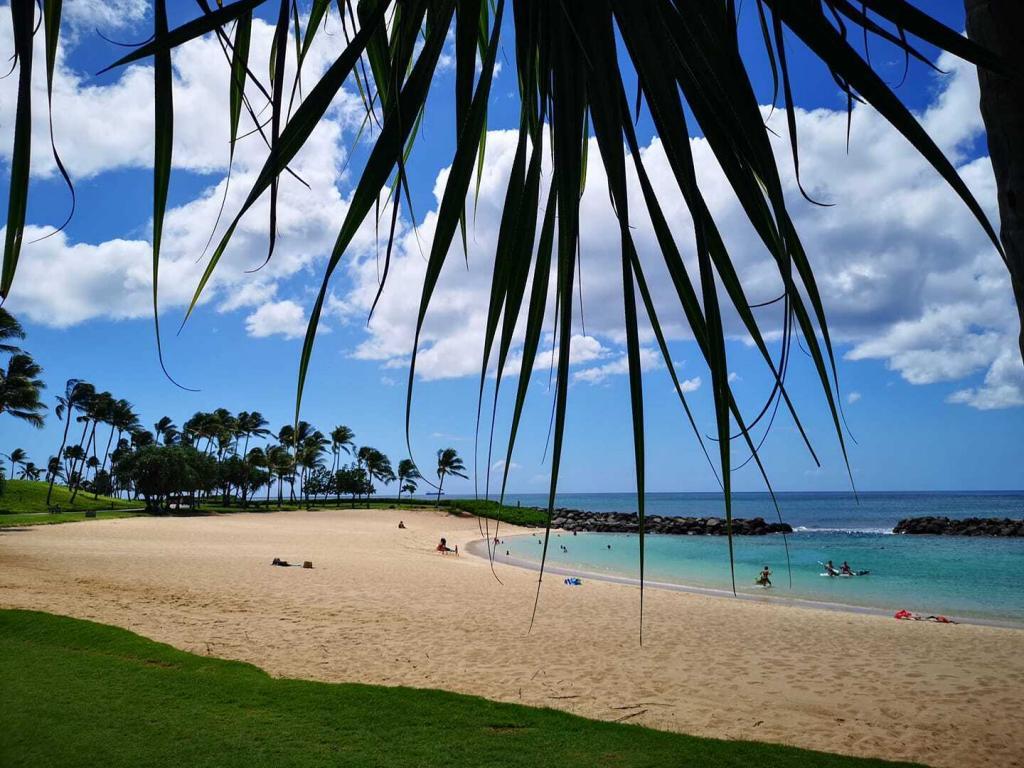 Governor Ige and his team announced some major new changes/additions to Hawaii's pre-travel testing program. Before we get into the details of those news items, we'd like to say mahalo to Angie Palmer for supplying today's lovely Aloha Friday Photo.
—
Last night, November 19th, the governor held a lengthy press conference announcing a couple of important changes/additions to the pre-travel testing program:
Travelers must have test results prior to the departure of the final leg of their flight itinerary in order to avoid quarantine.
Hawaii will welcome Canadian visitors again starting mid-December with pre-travel testing.
You can watch the entire press conference here. We've summarized each of those announcements below.
Starting November 24th, travelers wanting to bypass quarantine must have their pre-travel COVID-19 test results before departure to Hawaii.
Planning a trip to Hawaii will become just a bit more risky with the new policy change that travelers must have received their test results prior to the departure of their final leg of travel. Otherwise, the traveler must quarantine for 14-days or the duration of their stay, which ever timeframe is shorter. This new requirement goes into effect November 24th.
Here's an excerpt about this policy revision from the governor's news release:
"Gov. David Ige announced today that starting on Nov. 24, travelers wishing to bypass the 14-day mandatory quarantine must have their COVID-19 test results – from a trusted testing partner – prior to departure for the State of Hawaiʻi.
If test results are not available before boarding the final leg of the trip, the traveler must quarantine for 14 days or the length of the stay, whichever is shorter.
"We're taking this added safety precaution now in response to the dramatically increasing number of COVID-19 cases in the continental United States and around the world. The health of our residents and visitors is our primary concern, especially as more  people travel to Hawaiʻi to celebrate the holidays," said Gov. Ige.
The new policy applies to domestic transpacific flights and international flights departing from locations in which the State of Hawaiʻi pre-testing programs are in place."
The governor stated that so far, 94% of travelers who have taken part in the pre-travel testing program have received their test results prior to departure. So if that rate continues, that could mean that 6% of travelers would not have their tests results in time (prior to departure of final leg of travel) and would be subject to quarantine if they choose to fly to Hawaii.
Since the start of the new Safe Travels program on October 15th, 273,020 travelers have come to Hawaii through the Safe Travels application. The majority of those travelers are visitors — some 68.5%. Of the total travelers to Hawaii, 243,140 travelers have qualified to be exempt from quarantine, mainly through the pre-travel testing program. At least 44 travelers received positive test results after arrival. Even though 44 of the total travelers is a relatively small number, Hawaii has chosen to add this extra layer of security to require a negative result before departure in order to be exempt from quarantine.
For more information about the Safe Travels and pre-travel testing programs, see HawaiiCOVID19.com.
Canadian pre-travel testing program to start mid-December
The governor announced that travelers flying from Canada may be exempt from quarantine if they supply a negative COVID-19 test taken within 72 hours of departure through labs identified by WestJet and Air Canada.
Here's an excerpt from the governors press release.
"Gov. Ige also announced that beginning in mid-December, travelers flying from Canada to Hawaiʻi may bypass the state's mandatory 14-day quarantine if they take a COVID-19 test from labs identified by Air Canada and WestJet. The test must be taken within  72 hours of travel to the State of Hawai'i, and a negative test result must be received prior to departure. Travelers without proof of a negative test result prior to boarding their flight to Hawai'i will be required to self-quarantine for 14-days or the length of stay, whichever is shorter.
"Many Canadians love to visit Hawaiʻi during the winter months to escape the cold weather, so the timing for this works well. Hawaiʻi has the most rigorous pre-travel testing program in the United States, and we're grateful to Air Canada and WestJet for making it available to their passengers," said Gov. David Ige.
Air Canada and WestJet will be identifying testing entities in Canada, with the Hawaiʻi State Department of Health's approval, for purposes of the pre-testing program. Canadian residents should look to these Canadian-based carriers for the testing options in their country."
Air Canada plans to start service to Hawaii beginning December 17 per their press release. We searched, but could not find any information on the testing partners and procedures with Air Canada. Check directly with Air Canada for more information.
WestJet will begin service to Hawaii starting December 18th. The airline has a useful webpage with details on their testing program for travel to Hawaii.
The governor went on to add that Canadian nationals traveling abroad are still subject to a 14-day quarantine upon their return to Canada. Travel restrictions on U.S. travel to Canada remain in place. The two airline representatives noted that there is a pilot program operating in Calgary (YYC) that allows arriving, international passengers to test and have reduced quarantines with negative results.
—
As an interesting aside from the press conference, a question posed by a media member, and I'm paraphrasing here, basically asked who is more responsible for the spread of COVID-19 in Hawaii — visitors or residents. The governor stated that the "overwhelming majority" of cases are the result of residents. If you'd like to view that part of the press conference, fast forward to about the 59-minute mark of this video. Unfortunately, visitors have taken a very undeserved bad rap.
—
On a final note, happy Aloha Friday!
The post Pre-Travel Test Results Must Be Received Prior to Flight to Hawaii + Canadian Pre-Travel Testing Program with Hawaii Announced appeared first on Go Visit Hawaii.