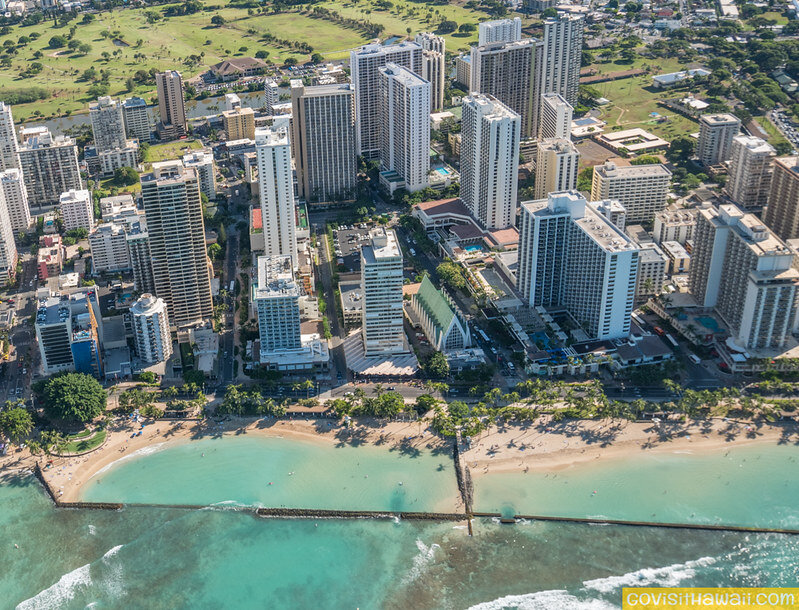 While we await the details of Hawaii's pre-travel testing, many questions remain. Here are the latest updates from Hawaii's officials along with questions many of our readers have.
Hawaii is experiencing record high COVID-19 cases
For three days in a row last week, Hawaii recorded new record high numbers of COVID-19 cases. The highest daily number so far is 73 cases recorded on July 25th. Through July 28th, Hawaii has recorded 1,757 cases with most of those (1,429 cases) being on Oahu.
"Travel bubble" between Japan and Hawaii a step closer
Hawaii has been in discussions with Japan to open a "travel bubble" between the two destinations. With both regions having relatively low COVID-19 infection rates, they feel that it's safe to open a travel corridor between them with negative pre-testing and without quarantines. No timeline has been established. Read more about this topic here.
In a Facebook Live chat hosted by the Honolulu Star-Advertiser on Tuesday, July 28th, Lt. Gov. Green shared that Japanese tourists are desirable because although they represent somewhere between 15-20% of travelers to Hawaii, they produce 30% of all the economic activity. Additionally, he said that the Japanese are a "respectful, thoughtful and meticulous culture about these kind of things."
Is Hawaii going to open to U.S. tourists with pre-travel, negative COVID-19 tests on September 1st? 
The September 1st reopening of tourism with a negative pre-travel COVID-19 test might be on shaky ground. As we mentioned last week, Hawaii (Big) Island Mayor Kim doesn't think that Hawaii will be ready to reopen to tourists on September 1st. The mayor of Maui wants to re-enact the 14-day quarantine for inter-island travelers.
One huge hurdle that is indirectly related to reopening tourism is the start of the new school year. Currently, Hawaii is planning to open schools on August 4th, but many are concerned that's too soon.
In regards to reopening tourism with other states in September, in a Facebook Live chat hosted by the Honolulu Star-Advertiser on Tuesday, July 28th, Lt. Gov. Green said,
"September 1st, from a practical standpoint, we're going to have to see what happens first with the schools and with these cases. I know that's what the governor and General Hara and everyone is thinking. We don't want to open up just to, you know, the kind of travelers that we don't want, which are irresponsible travelers that come for the cheapest of flights that feel invulnerable. That's what we drew some attention from when we talked about the initial reopening and we are worried still about the number of cases in a lot of different parts of the country. So, I think it's going to be Japan first." (If you want to watch this section of the chat, it roughly starts about 22 minutes into the video.)
I'm not sure how Hawaii's leaders could have possibly gathered the sort of data that they can conclude that when they started talking about opening tourism, they drew the attention of "irresponsible travelers who come for the cheapest of flights that feel invulnerable." How does one even conduct a survey to gather that sort of subjective data?
From our viewpoint, our readers have expressed that they are respectful of the rules and have indeed complied with them. Thousands have canceled or rescheduled their trips. Some have rescheduled multiple times. Many have expressed their willingness to pre-test to ensure their own and the community's safety. Many had planned special occasion trips such as weddings, honeymoons, milestone birthdays and anniversaries. Those trips aren't cheap.
We always share with you the very same advice that we would give to our own friends and family. Frankly, we are concerned about the continual vilification of visitors from the U.S.
When the pre-travel testing program opens, how can I get a test?
When the basic concept and timeline of the pre-travel testing program was announced, many people started to search for places where they could get tested, with little luck. That's because the program has not started yet. In the same Facebook Live chat we've previously referenced, Lt. Gov. Green shed some light on this issue.
"CVS, Walgreens and Kaiser will allow anybody from any state to get tested if they're traveling. There'll be a travel provision in their protocols… We haven't launched the program and people say "Hey, I went to CVS and they told me 'No, I haven't heard about this yet.'" Well, that's because it hasn't started, but that is the contractual provision that we have with our partners that they would test. Now, if it's taking five days to get the test result back, it's too long, but you get the test and once you get the test result and you are negative, you would go out of quarantine." (If you want to watch this section of the chat, it roughly starts about 30 minutes into the video.)
The post Questions remain about the future of reopening Hawaii tourism during COVID-19 appeared first on Go Visit Hawaii.