We spent a day at Kualoa Ranch on their three-tour Total Experience package. Of all the tours, the Jurassic Jungle Jeep Expedition was our favorite. This 90-minute tour ventures on dirt roads into lush landscapes along with a cultural area and several movie sites.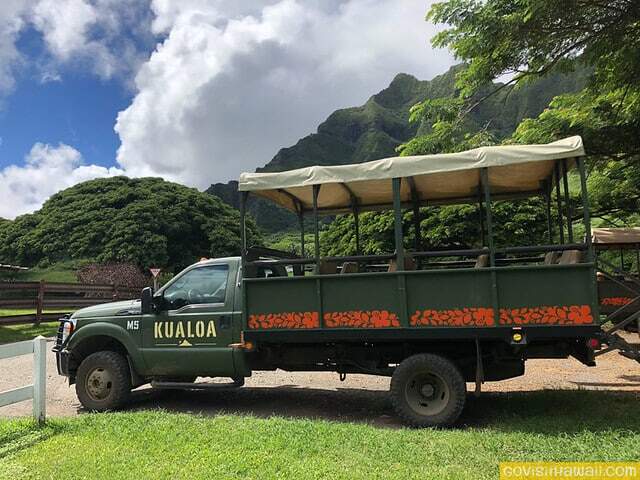 There were four or five, 16-passenger, open-air expedition vehicles on our tour. We mostly stayed in the vehicle, but we did have a couple of stops to enjoy views. At one stop we got to see a replica of sacred Hawaiian grounds. The guides explained the ancient Hawaiian ways of respectfully approaching a site like this and demonstrated the process.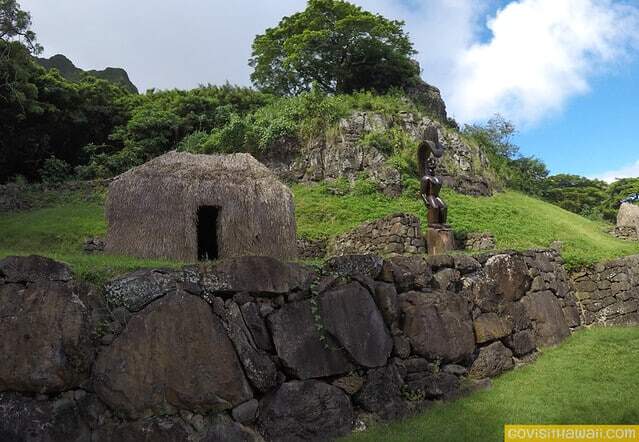 One of the highlights for us was entering Jurassic World, where the movie by the same name was filmed.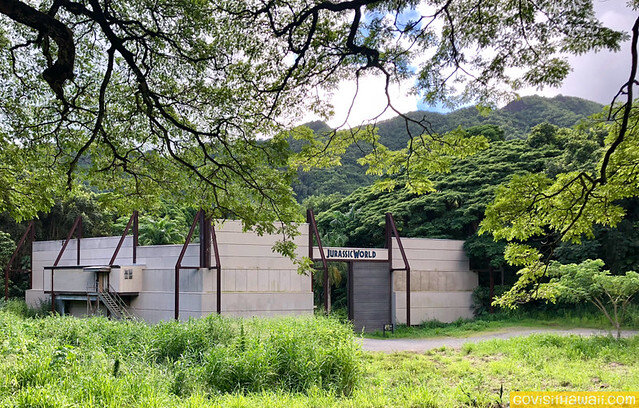 Once inside Jurassic World, we even got to see the claw marks on the walls made by the ferocious dinosaurs. From our short video overview of this tour, you can see those claw marks.

Along the way, the views were truly outstanding. The following photo shows one example.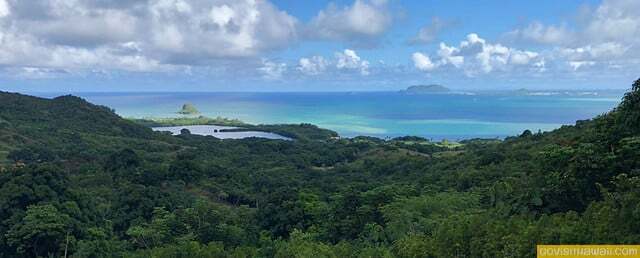 Overall, we really enjoyed Jurassic Jungle Expedition tour. If we could have changed anything, we would have worn buffs or handkerchiefs over our faces as the vehicles in front of us stirred up dusty dirt. We did wear sunglass, which helped keep the dust out of our eyes.
At the time of writing this tour costs $47.95+ per adult and $36.95+ per child.
You can see more of our photos from this tour here.
For more information on this tour, see their website. For more reviews on Kualoa Ranch, including this tour and others, see this link to TripAdvisor.
—
Our other reviews from this day at Kualoa Ranch on their Total Experience package are as follows:
The package is a pretty good deal overall when you add the cost of the individual tours. It includes a lunch, which was an extremely unimpressive, bland and limited buffet. If you go, go for the views and sites, but not for the food.
The post Review: Jurassic Jungle Jeep Expedition at Kualoa Ranch, Oahu appeared first on Go Visit Hawaii.