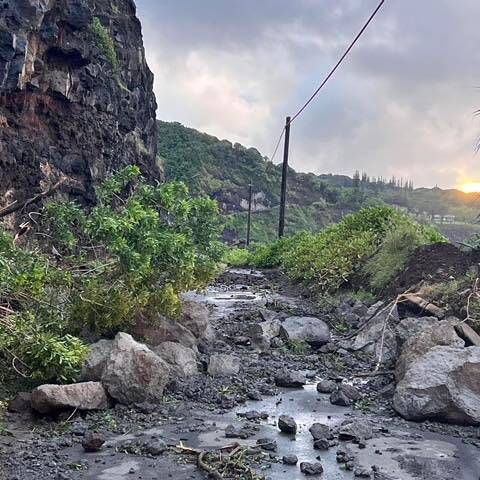 Last night, Maui County announced a road closure past Kipahulu in East Maui. Their statement reads as follows:
"Due to safety issues in the wake of recent rockfall, the County of Maui will close Hāna Highway from Alelele Bridge to Lelekea Bridge near Kīpahulu in East Maui beginning tonight, May 10.
"Motorists will not be able to travel between Hāna and Kaupō areas during the closure, which may extend up to a month.
"County crews will be working to stabilize cliffside conditions including removing loose rocks. An engineering assessment today deemed the cliffside unsafe.
"Message boards will be placed in Kanaio and in Hāna to alert motorists about the road closure.
"In recent days, rockfall has obstructed the road, creating hazardous conditions. Last week, a vehicle was damaged in the area from rocks and cliffside mud. The driver was uninjured, but the incident triggered an assessment of safety conditions."
Based on this statement, the location of the closure should not affect access to most of the excellent stops and sightseeing along the road to Hana. This closure is near the so-called "backside of Hana" which is forbidden by rental car companies. As such, we do not recommend driving that section anyway. We have always recommended driving to the Kipahulu region of the road to Hana and then returning back in the same direction you drove from, i.e. back towards Paia/Kahului.
We made notes on the following map to illustrate where Paia is, where Hana is and where the road closure is. As you can see, you should still be able to drive as far as the Kipahulu region of Haleakala National Park, which is a great "turning-around " point on the road to Hana, regardless of further road closures or not.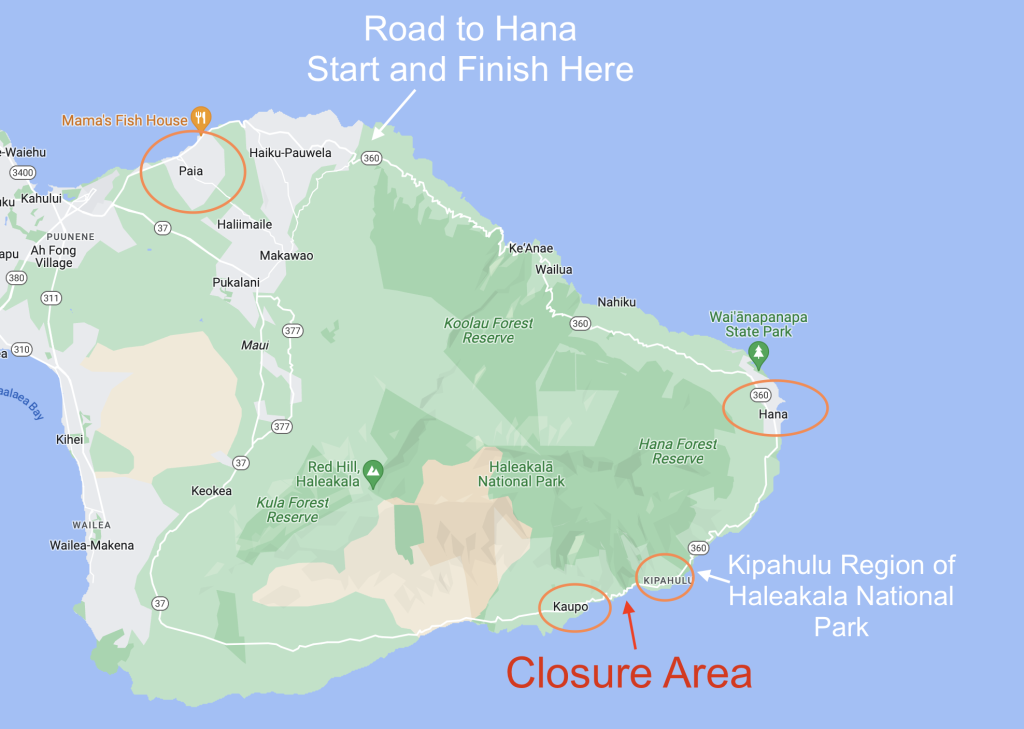 Take a look at the following photo from the County of Maui and you'll quickly get an idea of why this "back side of Hana" section of road is forbidden by the rental car companies. It is very narrow and rough in some sections.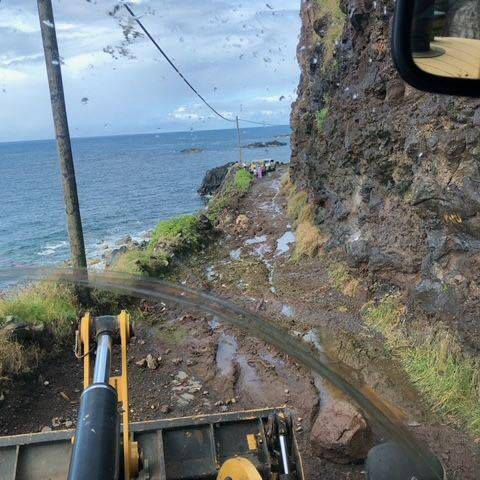 When you travel to Maui, it's always a good idea to check this page for road closure notifications.
The post Section of road to Hana closed for up to a month for repairs appeared first on Go Visit Hawaii.