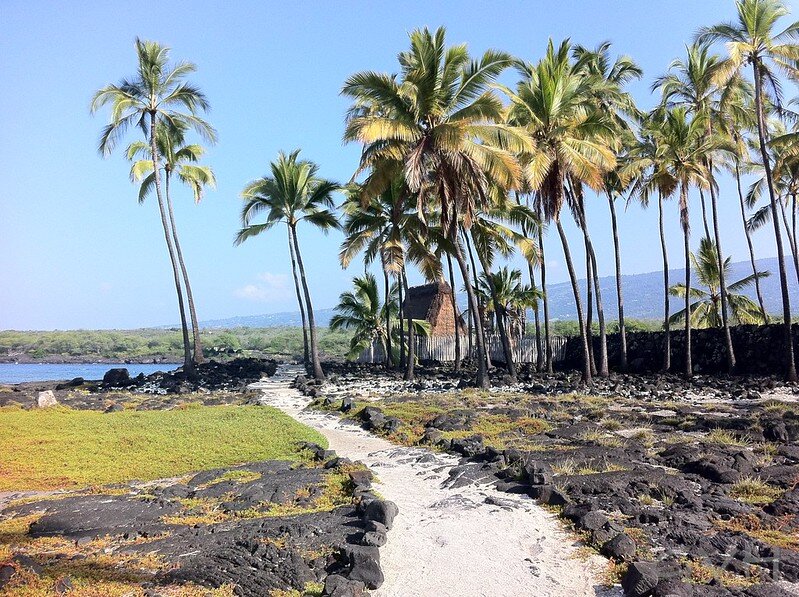 If you are visiting the Island of Hawaii (aka, the Big Island) then a stop at Pu'uhonua O Honaunau National Historical Park is a must. There's so much history, culture and beauty to explore here. We've visited this spot, about a half-dozen times and would return again and again.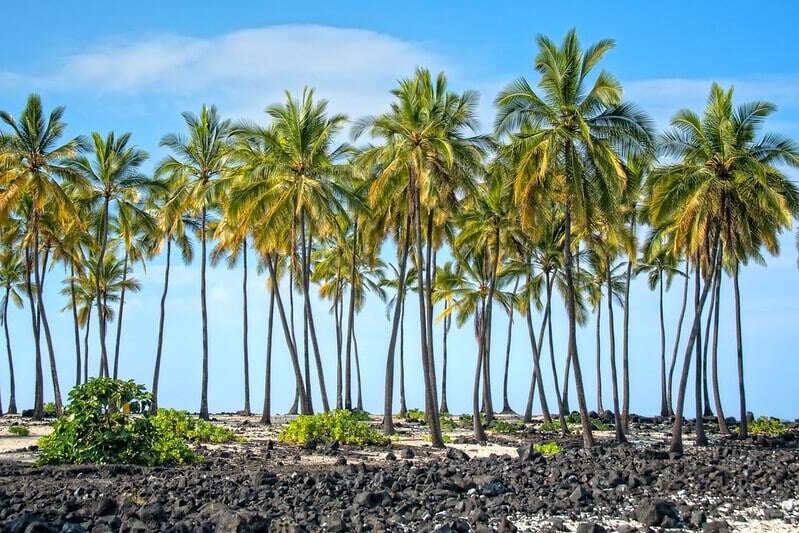 One of the most fascinating aspects of Pu'uhonua O Honaunau is that in ancient Hawaiian culture, it was designated as a place of refuge. If a person had broken a law, they could find refuge at Pu'uhonua O Honaunau for a second chance. See the park's more detailed explanation of this concept.
There are several places of refuge in Hawaii, but Pu'uhonua O Honaunau is perhaps the best example and often simply referred to as the Place of Refuge.
A walk through the grounds practically whisk you back into ancient Hawaii time. The stone walls, heiau (temple) and ki'i (wooden, carved "tiki") help you picture what life may have been like hundreds of years ago.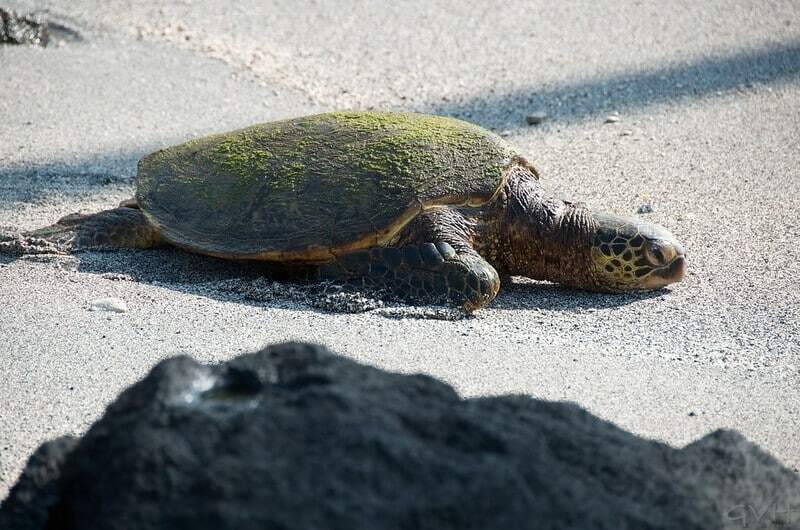 With the oceanfront location, this area is also a place where Hawaiian sea turtles, honu, come to rest.
For more details on visiting Pu'uhonua O Honaunau National Park, see the park's website along with our article.
If you can't visit Pu'uhonua O Honaunau National Park anytime soon, perhaps you would enjoy a virtual tour.
The post Take me there Tuesday: Hawaii Island's Place of Refuge appeared first on Go Visit Hawaii.