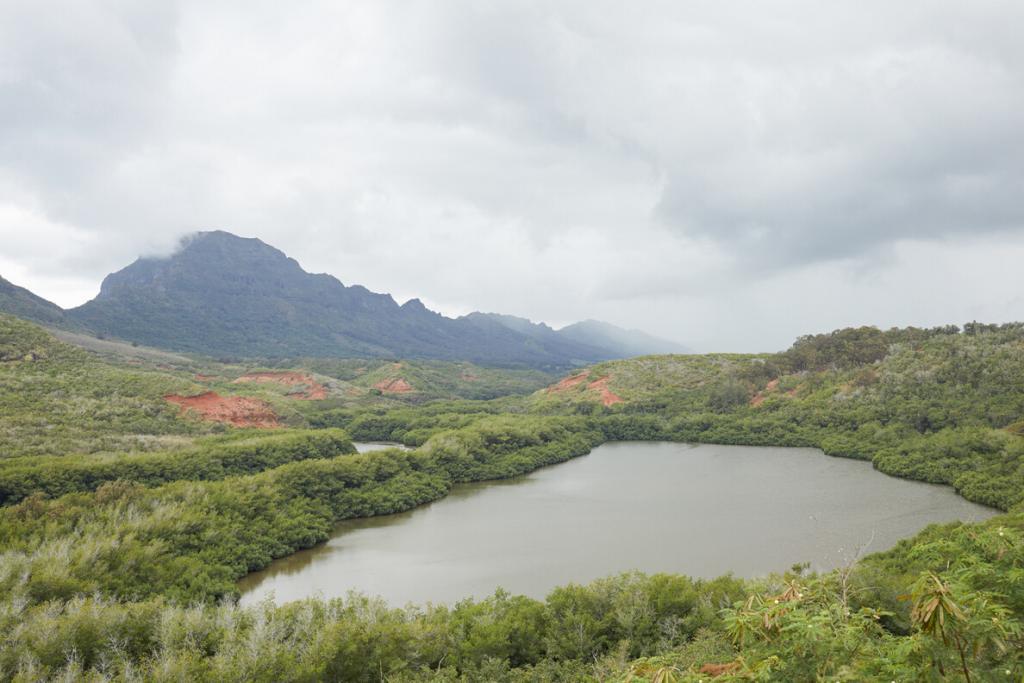 The beautiful and pristine Hule'ia National Wildlife Refuge was established in 1973 to protect threatened and endangered birds. Within this peaceful area, along the Hule'ia Stream is an ancient engineering feat — a fishpond. Ancient Hawaiians designed a genius method of capturing and raising fish in fishponds. These ponds were built in the ocean or near inlet streams. Their structures allows small fish to get inside, but then the fish stay in the pond and grow until they're too large to exit and eventually are caught for dinner.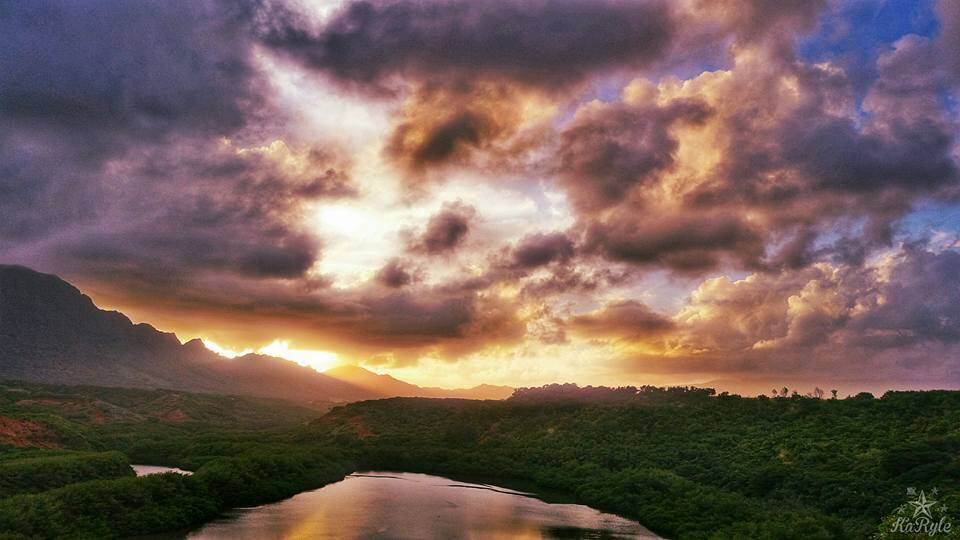 This fishpond is known by several names, but the one we see most commonly is the Menehune Pond due to the legend of how it was built. Per GoHawaii,
"The legend that surrounds the fishpond is based on the mythical Menehune, Hawaiʻi's mischievous little people who performed legendary engineering feats. The Menehune lived in the forest and hid from humans. According to Hawaiian legends, the Menehune built this entire fishpond in one night. They managed this amazing task by lining up from the village of Makaweli for 25 miles, passing stones hand-to-hand to build the pond. Though Menehune legends abound, some say the word may have derived from the Tahitian word manahune meaning commoner, or small in social standing, not in physical size."
Menehune Pond is nearly a thousand years old and is listed on the National Register of Historic Places.
To get a great view of Menehune Pond and the Hule'ia National Wildlife Preserve, find the small pull out and overlook off of Hulemalu Road. See this link to Google Maps to get directions.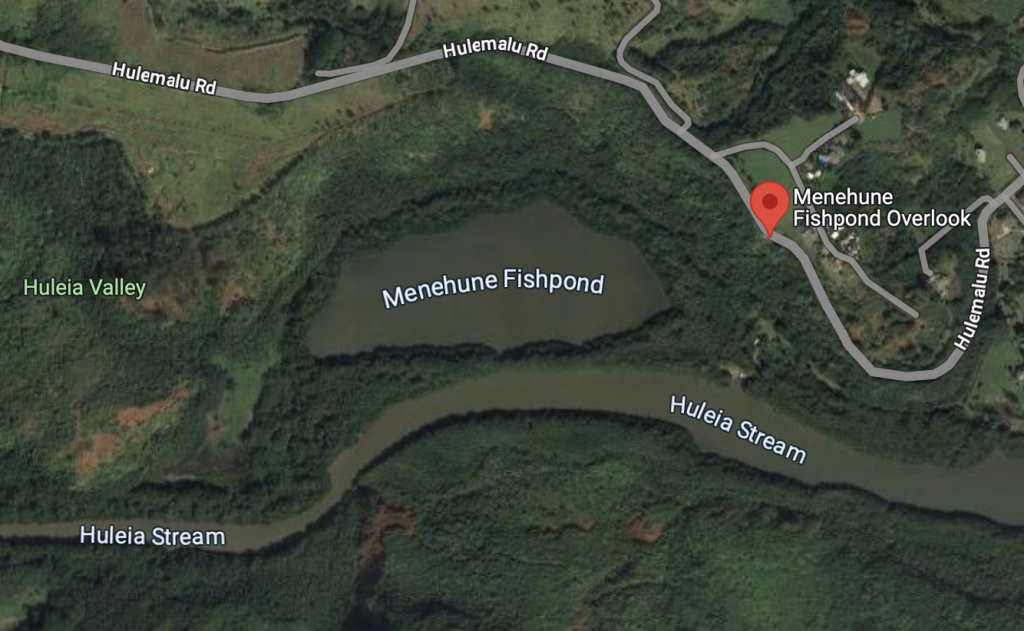 We have kayaked beside the Menehune Fishpond on the Hule'ia Stream. It is a very peaceful and beautiful area.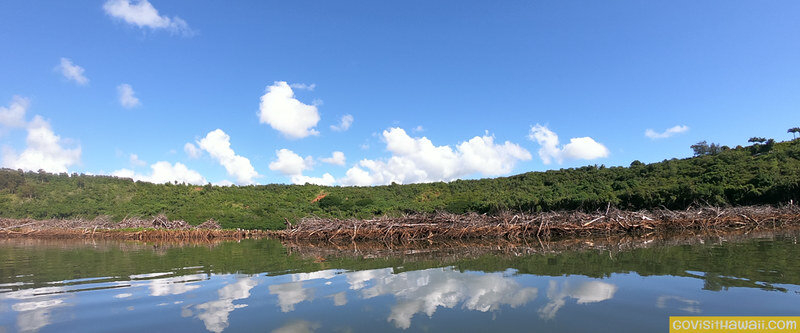 For more information about Hule'ia National Wildlife Reserve and caring for it, see Malama Hule'ia.
Have you seen the Menehune Fishpond during your travels to Kauai?
The post Take me there Tuesday: Menehune Fishpond Overlook at Hule'ia National Wildlife Refuge appeared first on Go Visit Hawaii.