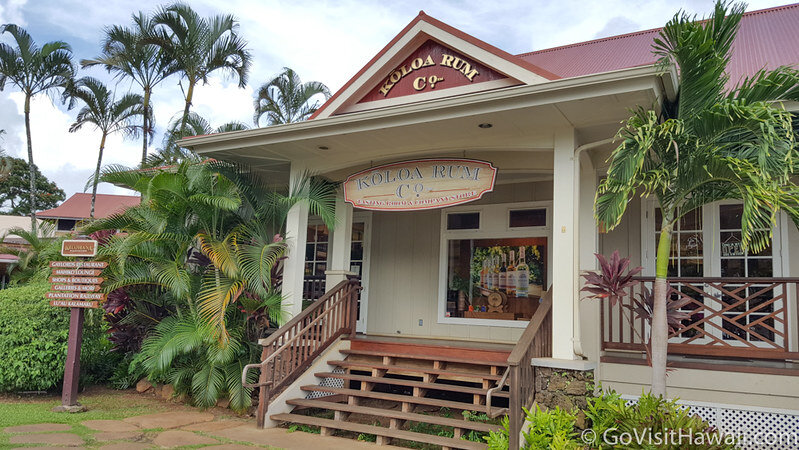 Perhaps you've been to a wine tasting, but have you ever been to a rum tasting? You can do just that in Kauai at Koloa Rum Company. It's a fun little stop to sample and learn about these award-winning, Kauai-made rums.
If you like to discover local flavors when you travel, then Koloa Rum Company certainly fits that bill. Koloa rums are made with local sugar cane and with rainwater sourced from Mount Wai'ale'ale.
The entertaining staff seem to enjoy educating visitors on the history and uniqueness of Koloa rums as they pour small samples. We definitely detected a lot of company pride from the bartender during our tasting. They also provide great cocktail recipe ideas. (Psst! You can check out some of their great recipes here.)
Koloa Rum Co. tastings are offered on the hour starting at 10:00 a.m. with the last tasting starting at 4:00 p.m. The tasting room is closed on Sundays.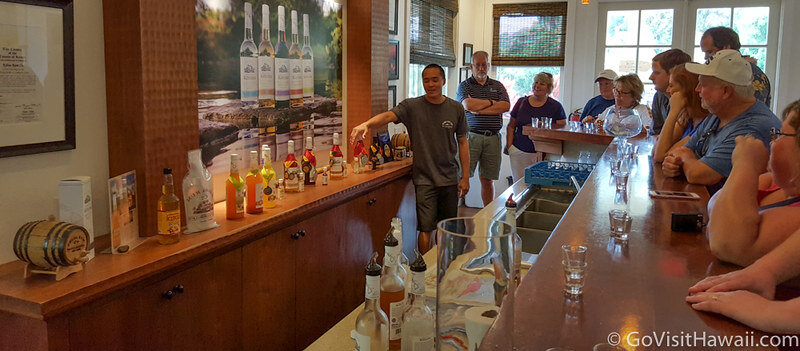 Tasting room guests must be age 21 years or older and present valid photo ID to enter the tasting room. Children are not allowed in the tasting room. Check-in is at the adjacent Koloa Rum Company Store.
I've not even told you one of the best parts, yet. Tastings are free! Approximately 20 guests are allowed per testing session. Each session includes up to five samples.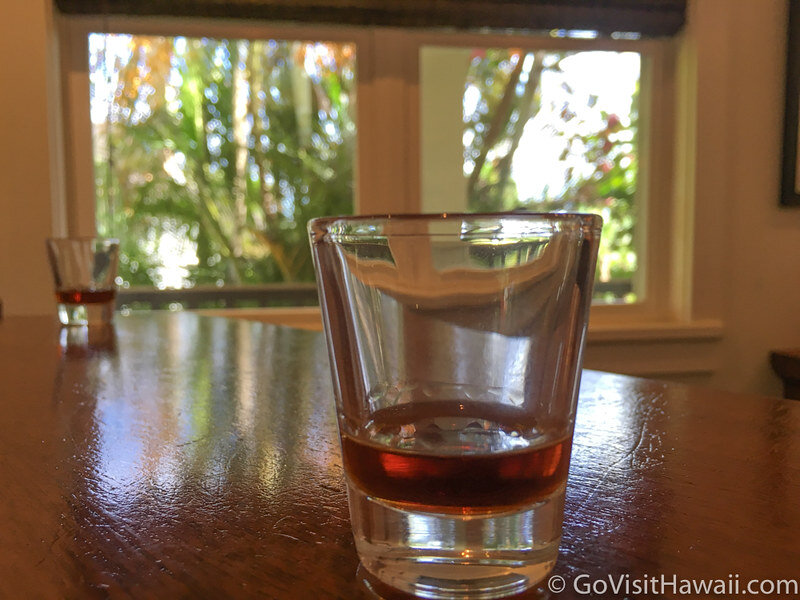 If you want to secure a specific tasting time, you might wish to make an online reservation which costs $5 per reservation with that fee covering up to six persons. Otherwise, you can take your chances for available tasting entries by walk-in.
Insider tip: Check their online reservation page to see if it looks like they're fully booked or not before making your way to Koloa Rum Company. 
Koloa Rum Company is located in the Kilohana Plantation area of Lihue on the east side of Kauai. The address is 3-2087 Kaumualii Highway, Lihue, HI.
Insider tips about the location:
The Plantation House by Gaylords is also in Kilohana Plantation. It's a lovely restaurant for lunch, happy hour and dinner.
The main airport of Kauai (LIH) is about a 10-minute drive from Koloa Rum Company. It would be a convenient stop on the day you check out of your Kauai hotel and are savoring the last bit of the remaining time on the island and perhaps picking up a souvenir before your flight. We've checked with the company, the parking lot is monitored for security, however, we recommend that you exercise caution by putting your luggage out of view in the rental car, carrying valuables with your and, of course, locking the car doors.
Check for any updates on schedules and policies to Koloa Rum Company's tastings at their tasting room page.
Have you tasted Koloa Rum? How was your experience?
—
Do you need more ideas of what to see and do on your Kauai visit? See our Kauai vacation itinerary and planner.
The post "Tasting Kauai" at Koloa Rum Company appeared first on Go Visit Hawaii.