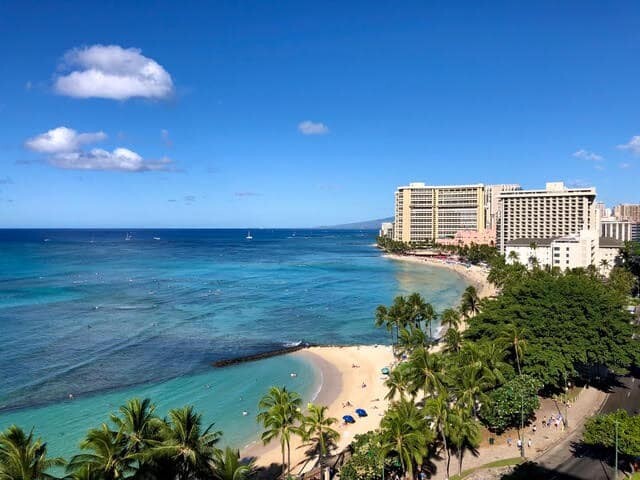 As we've followed Hawaii travel news since 2006, we've seen several trends. One of the more frustrating ones for travelers is ever increasing resort fees and parking fees. You'll definitely want to pay attention to these fees as you select your Hawaii accommodations as they can take a significant bite out of your vacation budget.
When you first start a hotel search and look at the list of prices, you usually see the price for a room per night. In most searches, that's only just the start of what you'll be charged. It's not until you progress further into the booking process that you learn about the taxes and resort fees. For example, take a look at the screen shot for a popular Hawaii hotel, showing the base rate of $404 per night, but that's only the start. Tack on the taxes and resort fee and you'll actually be charged $505.83 per night. That's $101.83 in taxes and fees! If you plan to park a rental car, expect to pay even more.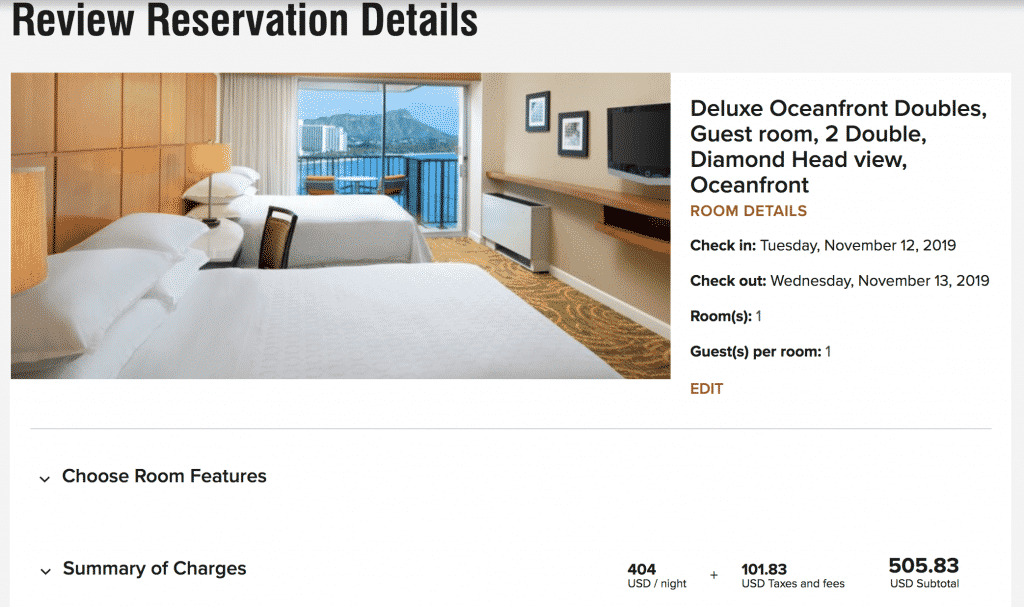 Let's take further look into these taxes and fees.
Hawaii hotel taxes 
As of the time of writing this article in October 2019, the hotel tax rates are as follows:
10.25% Occupancy/Transient Accommodation Tax
4.712 State Tax
Combined, that's 14.962%. For every $100 dollars for a hotel rate, you'll pay $14.96 in taxes.
Resort Fees
Resort Fees are the most dreaded and controversial fees being charged. Some of them are absolutely ridiculous. I mean head-shaking, ridiculous fees that used to be considered part of your hotel stay. Hotels make a long list of items included in the resort fee to try to justify the charge. Some common examples are use of in-room coffee and coffee maker, local phone calls and pool chairs. What's next? Water in the pool? Breathing the air at the resort?
We remember when resort fees were in the $15 to $20 range, if they were even charged at all. Now, it's more of the norm for a resort fee to be charged and they're much more expensive. Expect to pay more than $35 per night. Oh, and add taxes to that, too.
Parking Fees
Parking rates are another cost that very quickly add up to a substantial sum. Some resorts offer self-parking, which is generally less than valet charges. Some hotels only offer valet parking.
Sample of Oahu Resort Fees & Parking Rates
We researched resort fees and parking rates for several popular Oahu resorts. Here's what they're charging.
—
Have you noticed any other hidden hotel fees in your Hawaii travels?
The post The hidden fees of Hawaii hotels appeared first on Go Visit Hawaii.