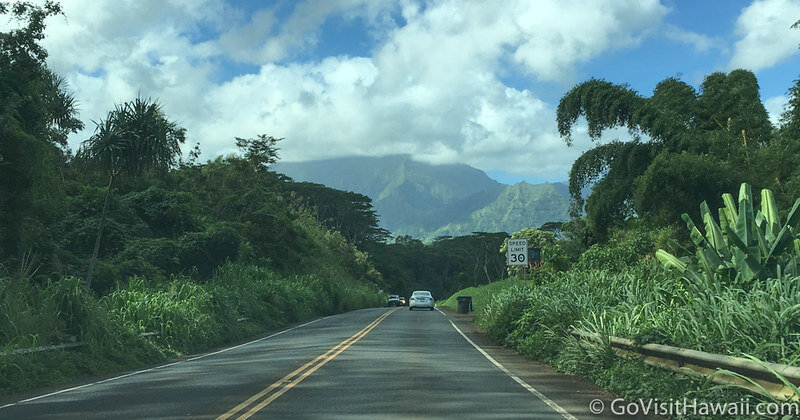 Today is April Fool's Day and normally we post a silly joke, but unfortunately, this post is no joke. As more travelers are coming to Hawaii, they're discovering that rental cars are scarce and outrageously expensive.
How expensive are rental cars now? According to a KHON segment, which we've embedded at the bottom of this article, they report finding rentals for $600 per day and some even higher! Wow!
We did a quick search on Hawaii Discount Car Rental for a rental car picked up at the Kona Airport for random dates in April. It took us several date searches to even find availability. When we finally found available cars, we were shocked at the "least expensive" price — $239 per day for an economy car. Then, we checked for this same random April date on Maui to find the lowest rate is $325 per day for a compact car. These daily rates are more like weekly rates in pre-COVID times.
We also checked for cars from Costco Travel. Again, it was difficult to find availability. Here's a screenshot of a search for a car on Maui for April 15, 2021.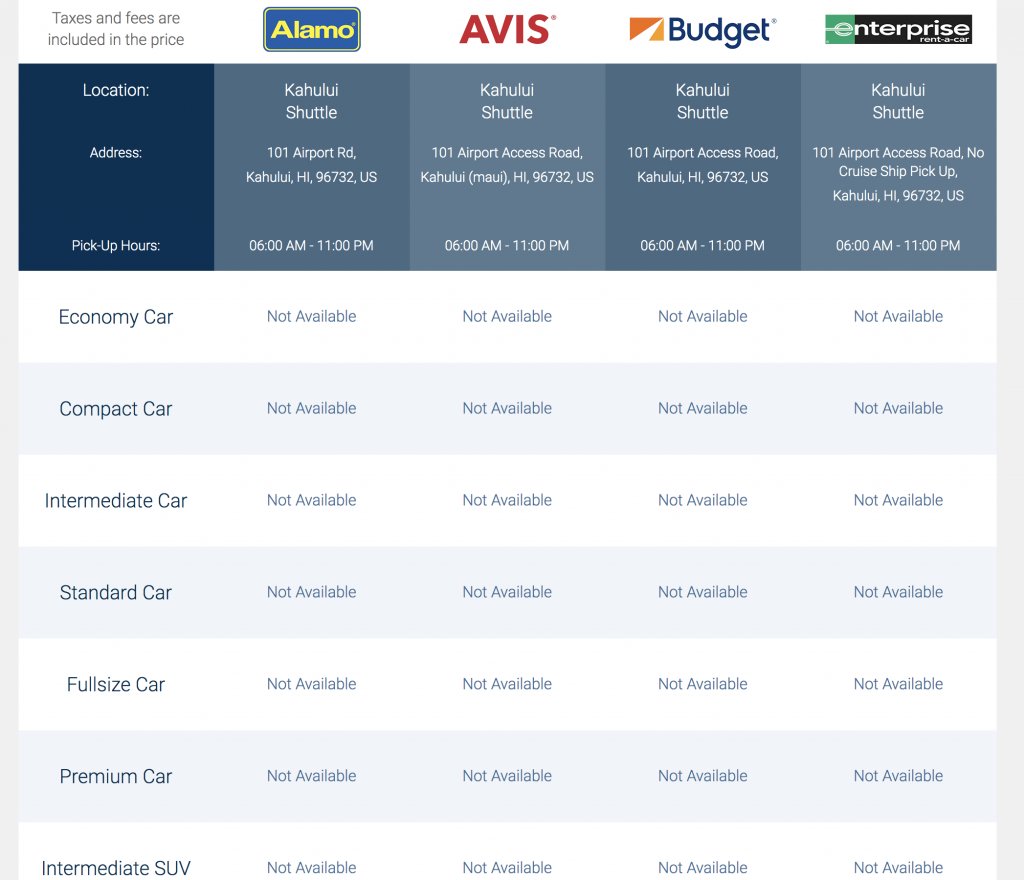 The shortage of cars is due to rental car companies selling off most of their fleet when demand fell drastically in 2020. Rebuilding the fleet to meet demand is a slow process.
Normally, Expedia offers a pretty good deal if you book a hotel and rental car together. Of course, it's generally more expensive to add the car to the hotel booking, but usually, by combining the two together, you end up with a better deal rather than booking independently. Wow, not so much with this car shortage! We did a quick search for a Maui hotel-only booking and a hotel plus car booking for the same date of April 15. For comparison sake only, we used The Westin Maui Resort & Spa, Ka'anapali for just one night arriving April 15, 2021. Here are the screenshots.
Hotel Only

Hotel + Car

The difference in adding the car increases the cost by $777 per night! That's stunning!
What should you do in light of this Hawaii rental car shortage?
This rental car shortage may be around for a while as demand increases and rental car companies cannot quickly restock their fleet. Here's some advice:
– Book a rental car for your vacation as soon as possible. Don't wait until the last minute. Rental car bookings are generally very easy to cancel. So, book your car and continue to periodically check for lower rates and better options up until the time of your trip.
– Check vacation package pricing with travel agencies as they may have contracts/relationships for priority with car rental companies.
– If you have a Costco membership, check Costco Travel pricing. They tend to have the best rates for hotel and car packages. We have personally booked several Hawaii vacation packages with them. Friends and family have, too. If you recall, last week, we shared a great Costco Travel package for the Fairmont Orchid on Hawaii Island. Last week we crunched the numbers for a stay that worked out to be around $335 per night for a luxury hotel accommodation and full-sized rental car. We thought it was a bargain at the time. In light of these rental car shortages/rates, that's an even bigger deal now.
– Consider non-traditional alternatives outside of the large, nationwide car rental companies. Some examples:
Turo is described as a VRBO or Airbnb for cars. (We have not personally used this option, but my sister has used this app for a car rental in Dallas and had a good experience with it.)
Hui car share (Oahu-only)
– Consider your options for public transportation in Hawaii.
The post This is no joke – rental cars are scarce and outrageously expensive in Hawaii and beyond appeared first on Go Visit Hawaii.