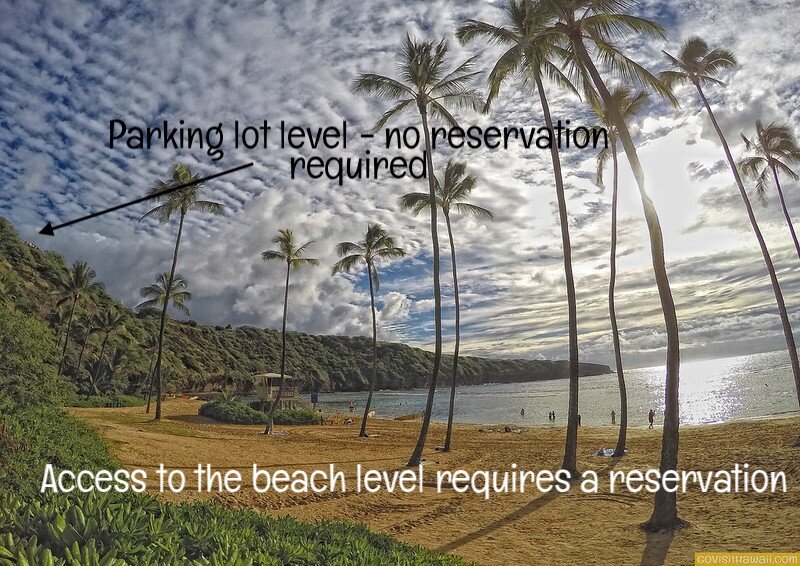 From some comments we received yesterday regarding public access to views of Hanauma Bay, it seems that some do not understand the difference between access to the lookout views above the bay and access to the bay itself. So, let's take a look at what's what.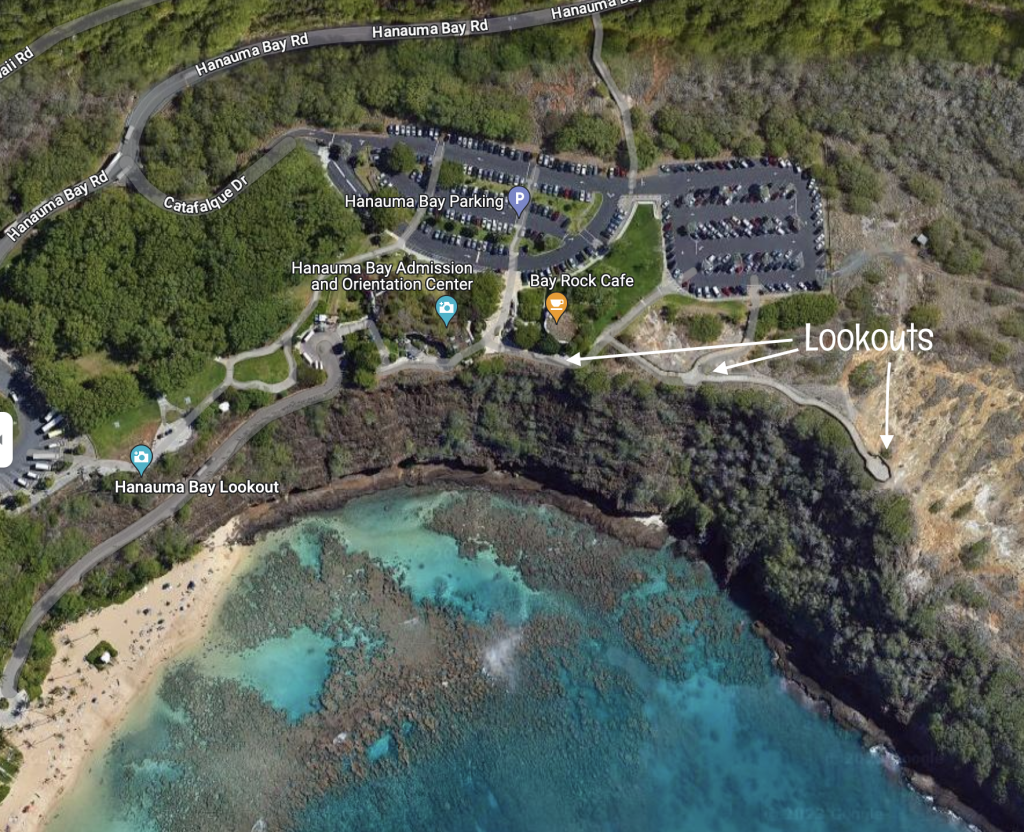 Hanauma Bay views are located on the cliffside at the same level as the parking lot. Yesterday's article about the lookout views of the bay being open for public access without a reservation refers to the upper level access only, not to the actual beach below. Basically, sightseeing from the parking lot level is allowed now without having a reservation.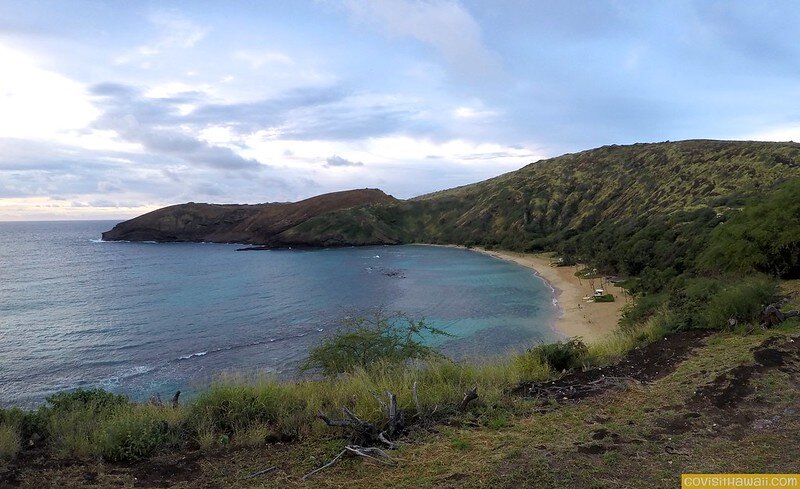 The Hanauma beach and bay are located below the parking parking lot level. To access the beach and swim/snorkel, you must have a reservation to go down a slightly-steep, hillside path.
The same parking lot is used for access to the cliffside views and the actual Hanauma Bay Beach. Sightseeing from the parking lot level can be accessed without a reservation, but for access to the bay, visitors must have a reservation.
As we mentioned yesterday, there is a $3 parking fee for visitors and the entire area (including the parking lot) is closed on Mondays and Tuesdays.
The post What's the difference between access to Hanauma Bay views and Hanauma beach? appeared first on Go Visit Hawaii.