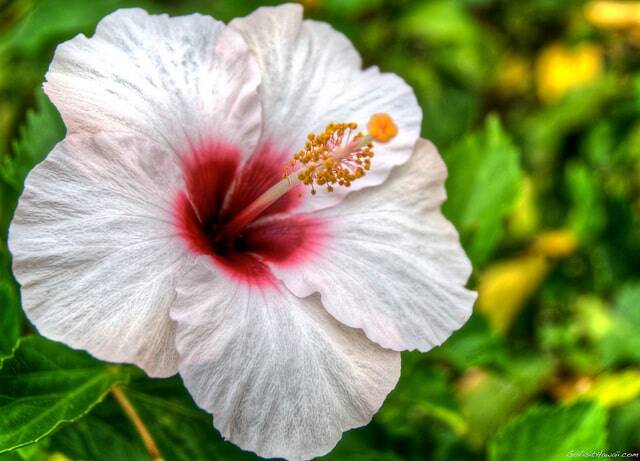 Let me preface this article by saying, I'd go to Hawaii at any day of the year. With consistent summer-like weather, the Hawaiian Islands are always beautiful.
Always.
Are some times worse than others to vacation in Hawaii? Well, yeah. Kinda. We really had to put on our thinking caps in order to come up with these scenarios. In most cases, there are alternatives to prevent these not-so-ideal times to visit parts of Hawaii. You can still have an amazing vacation even in the "worst" of times.
So, what are some of the worst times to visit Hawaii? Let's take a look:
When the box jellyfish come to shore on Oahu
Jellyfish can be present anywhere in any ocean and at anytime, but there's a pattern of box jellyfish coming to Oahu eight to 10 days after a full moon. (Check the box jellyfish prediction calendar here.)  These jellyfish tend to come near the shore on Oahu's southern beaches and leeward west beaches. When there's an influx, we usually hear of jellyfish stings at popular southern beaches like, Waikiki, Hanauma Bay and Ala Moana Beach Park.
Even if your Oahu vacation occurs during a box jellyfish influx, you can easily avoid them by staying on the North Shore, going to the pool at your hotel or go sightseeing around the island. There's plenty of great adventures and sights to more than keep you occupied. No problemo!
During busy holiday periods
The holidays can be a special time to visit Hawaii. Many businesses decorate for the holidays. Restaurants offer really special holiday-themed dining. In addition, for big holidays like the Fourth of July and New Year's Eve, you can find excellent fireworks displays in Hawaii.
So, what's so "bad" about visiting Hawaii for a holiday? Usually the hotel rates and airfares are at their highest prices of the year. Christmas and New Years are particularly expensive.
Additionally, more people visit the islands during holidays and activities and restaurants book up quickly. So, all you have to do is pre-book and you won't have any issues. Again, no problemo!
During hurricane season
I really debated whether to include hurricane season in this article because hurricanes are such rare events in Hawaii, but, there is a hurricane season nonetheless. Hurricane season officially runs from June 1 through November 30.
Since records have been kept in the 1800s, there have been only three hurricanes and two tropical storms that made landfall in Hawaii. That's how rare they are.
How often have we avoided planning our own Hawaii vacations during hurricane season? Absolutely zero times! In fact, we planned trips to Hawaii smack in the thick of the past four hurricane seasons and have another trip planned for this year.
For more information, see our article of frequently asked questions about hurricane season in Hawaii.
When hurricanes are moving in the direction of Hawaii, they are tracked very closely. If there is a bit of a threat to Hawaii, generally, the airlines and hotels will offer waivers and alternatives.
—
What about winter – is it a bad time to visit Hawaii? We happen to think it's an excellent time to vacation in Hawaii. See our article on frequently asked questions about visiting Hawaii in the winter season.
As you can see even in the so-called bad times to visit Hawaii are really not so bad.
The post When is the worst time to visit Hawaii on vacation? appeared first on Go Visit Hawaii.